Mill Creek Commercial Flat Roof
by Pinnacle Roofing Professionals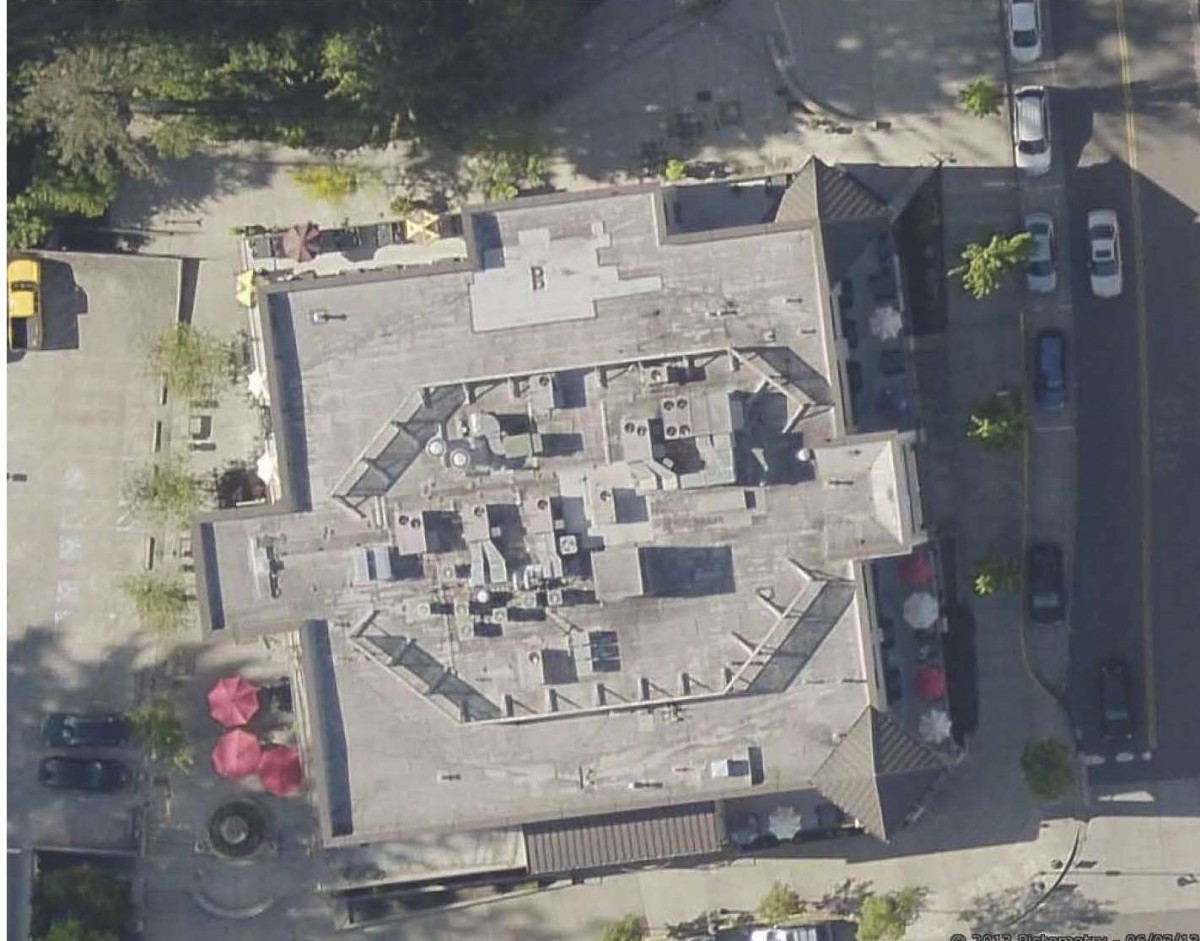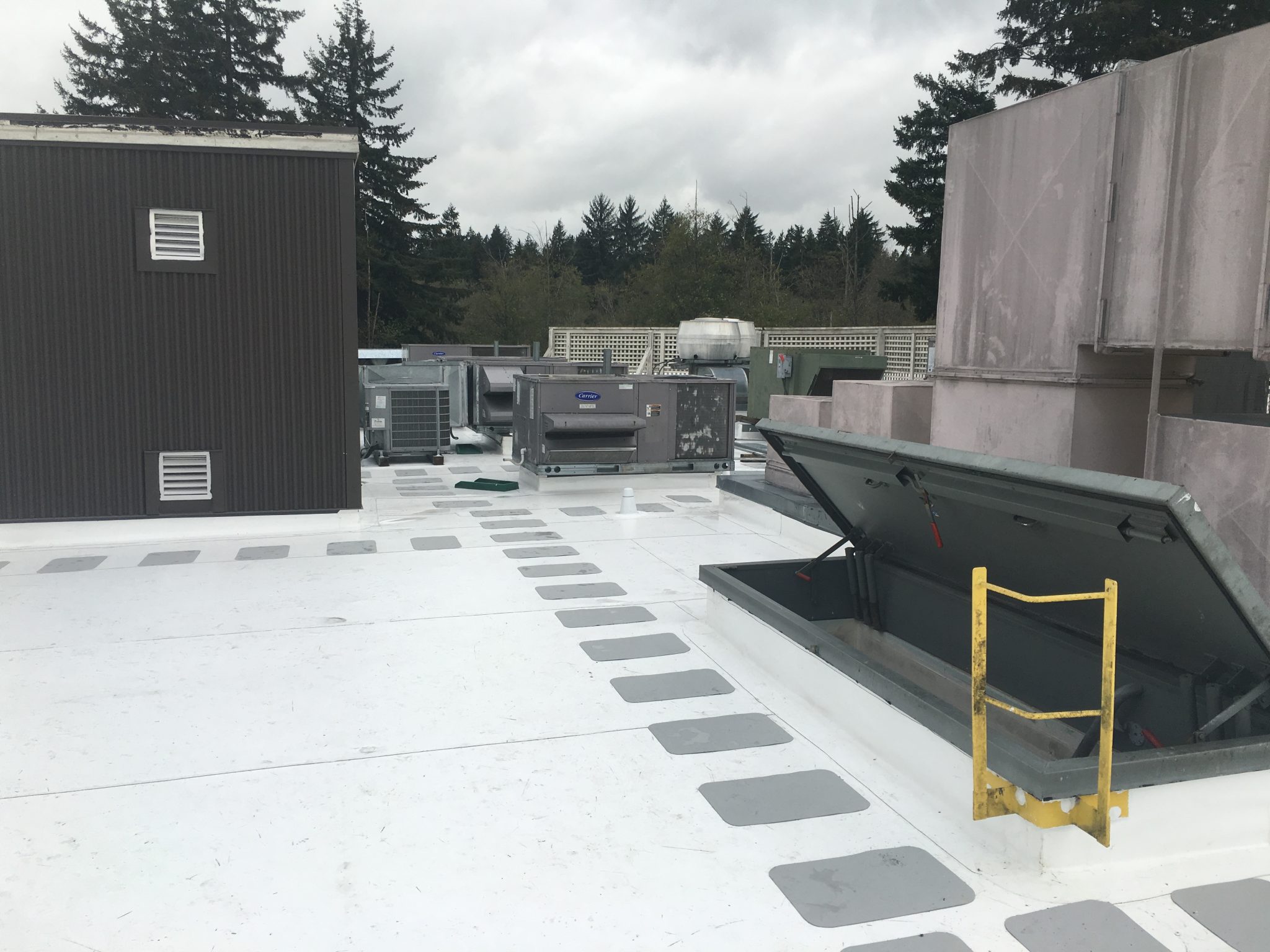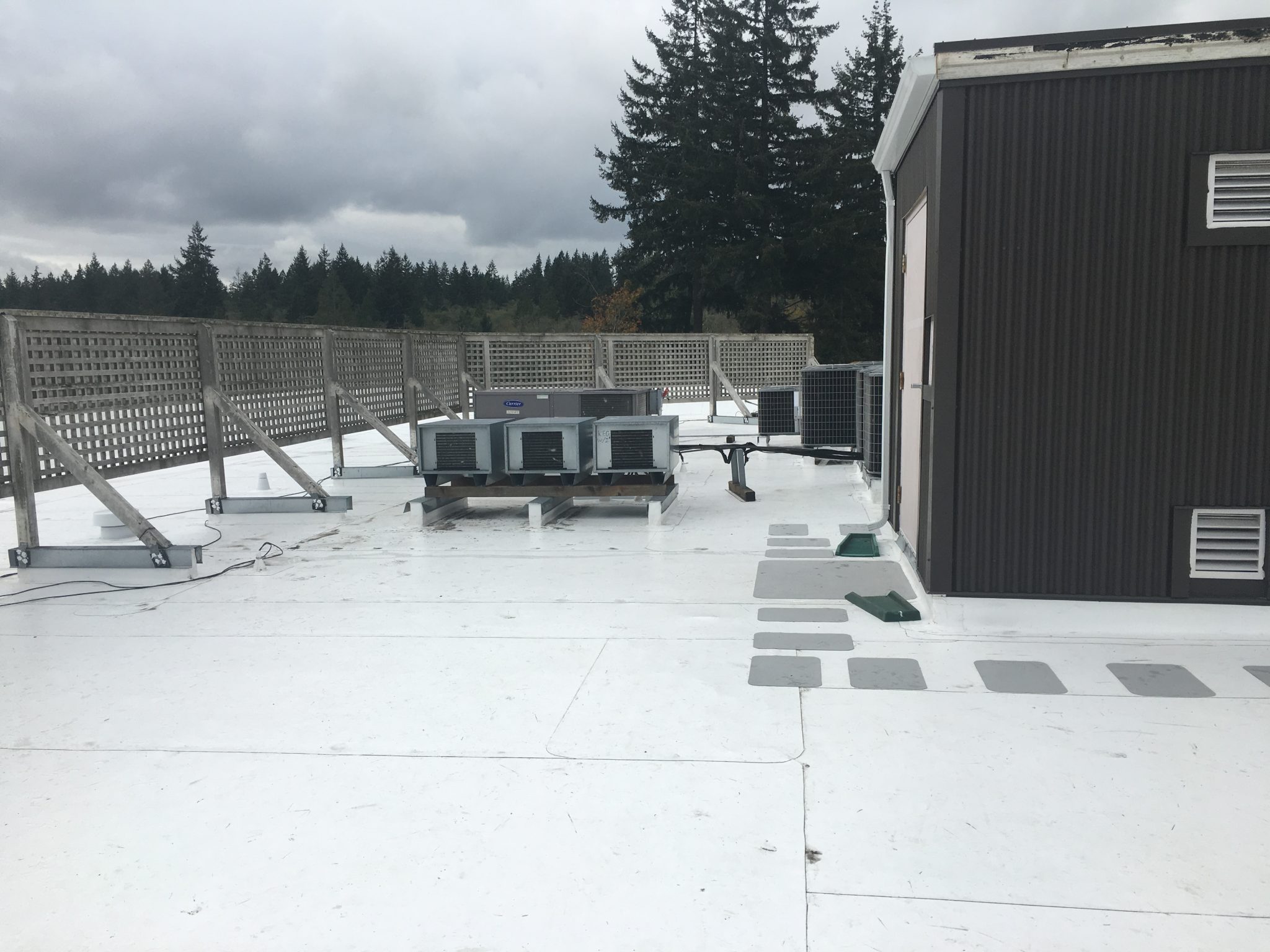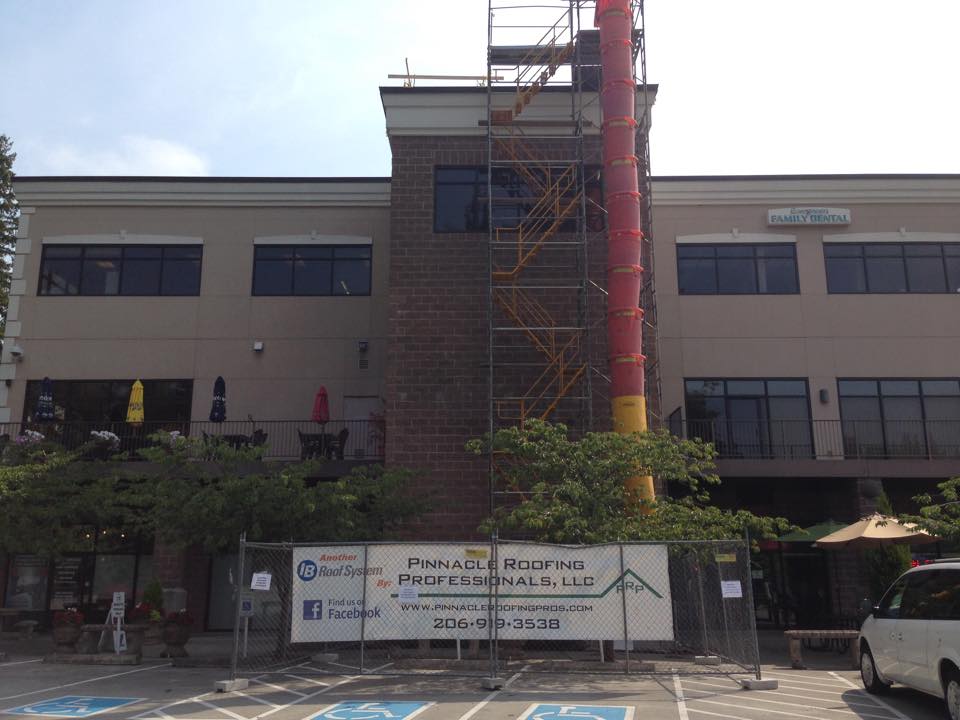 11822729_979723905382269_7362723446573112176_n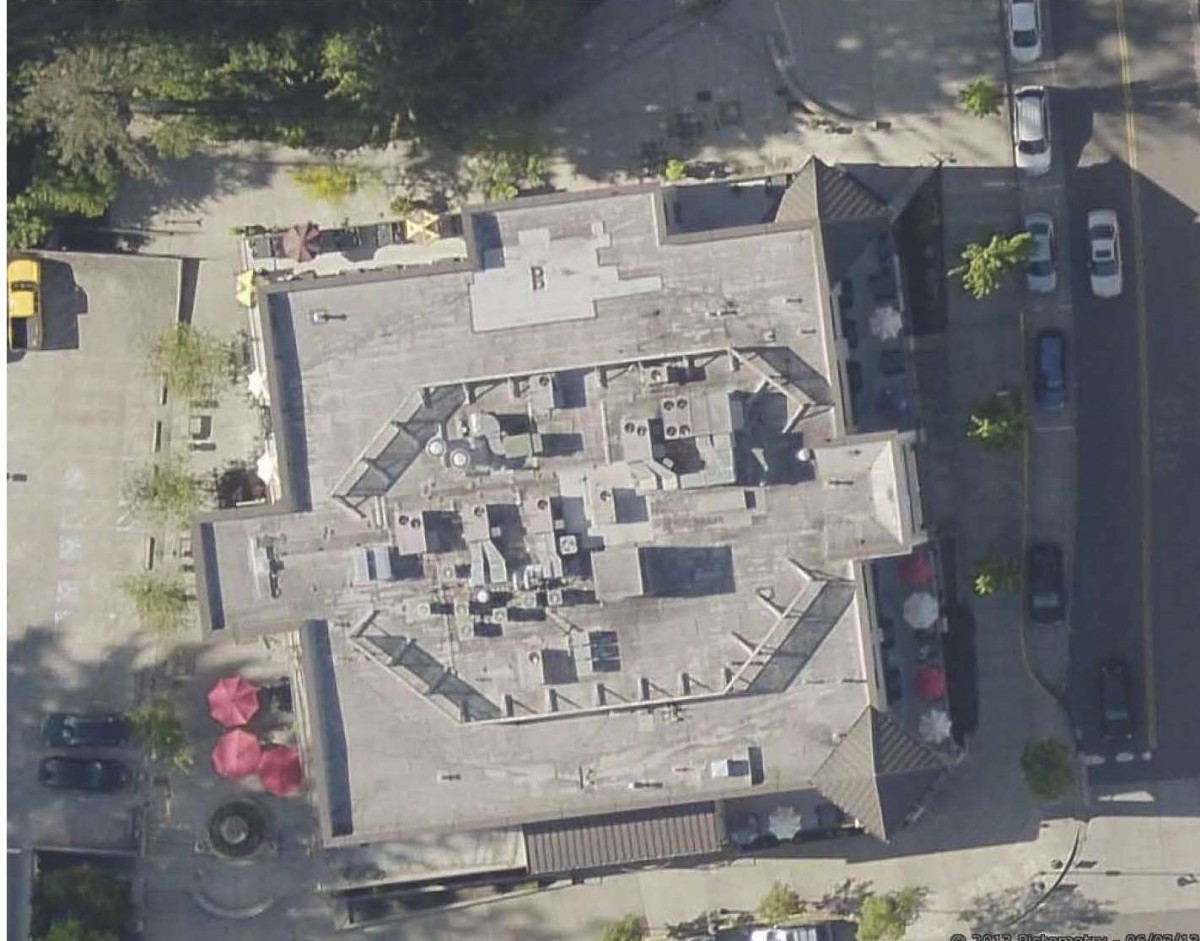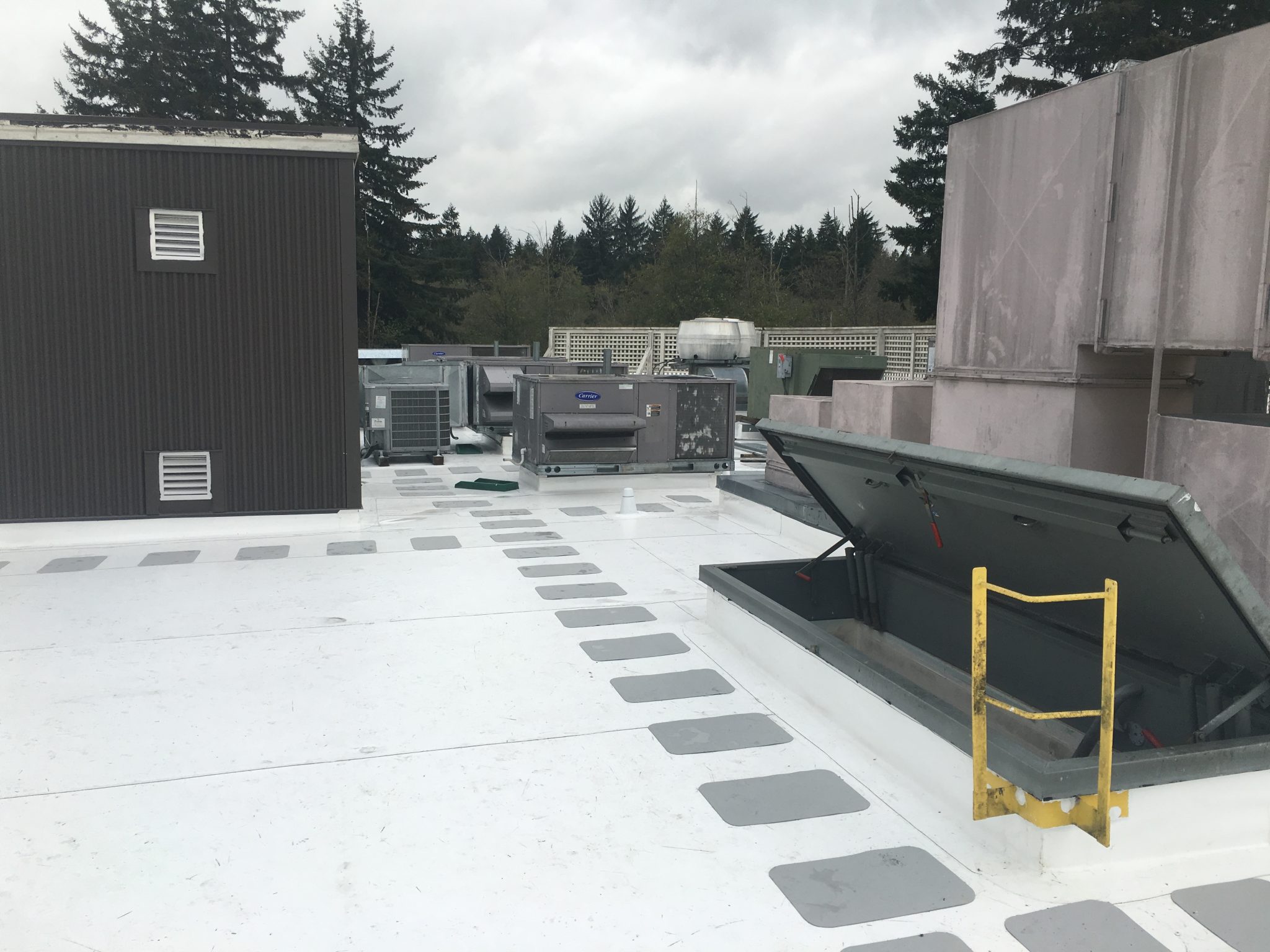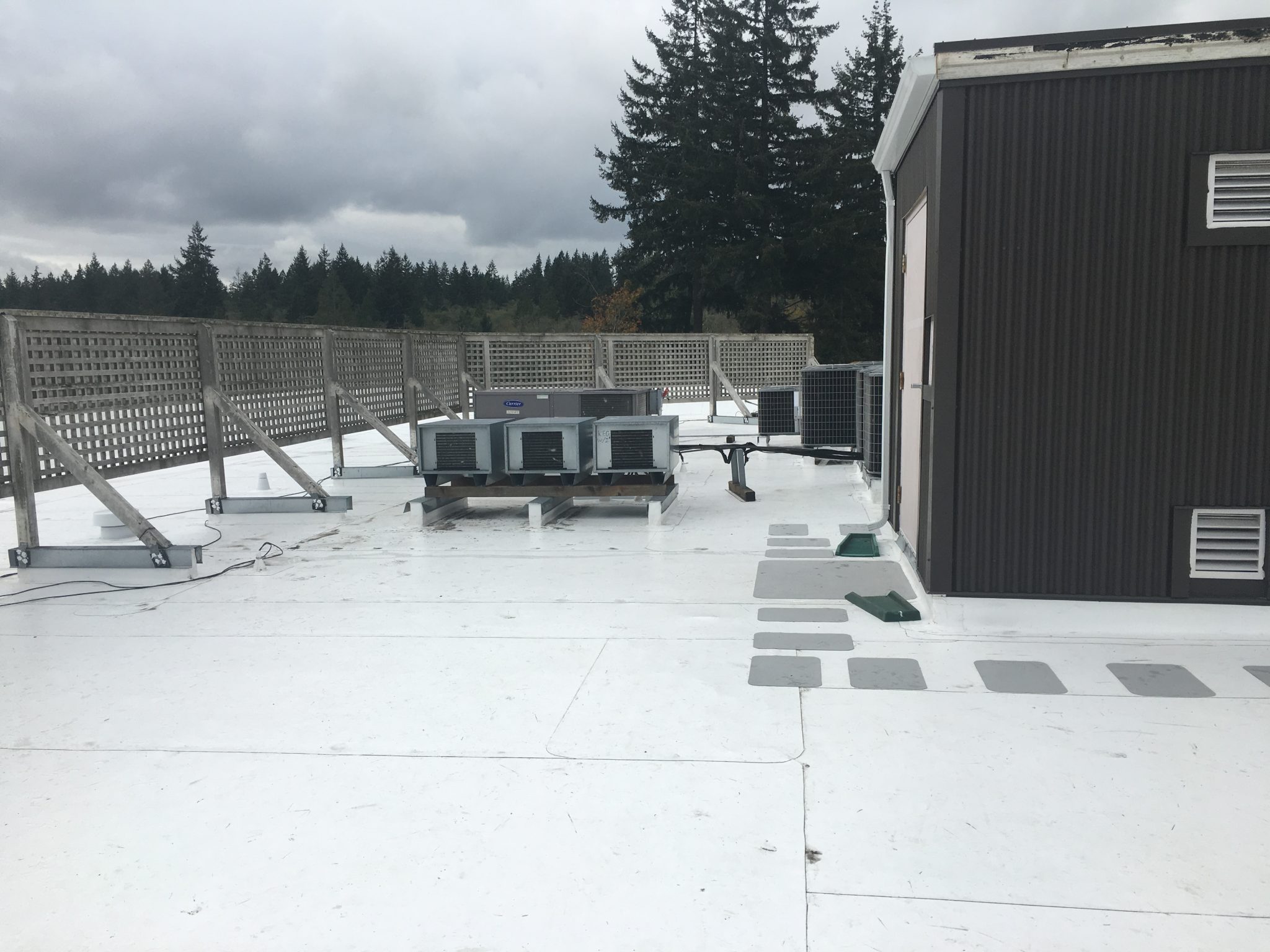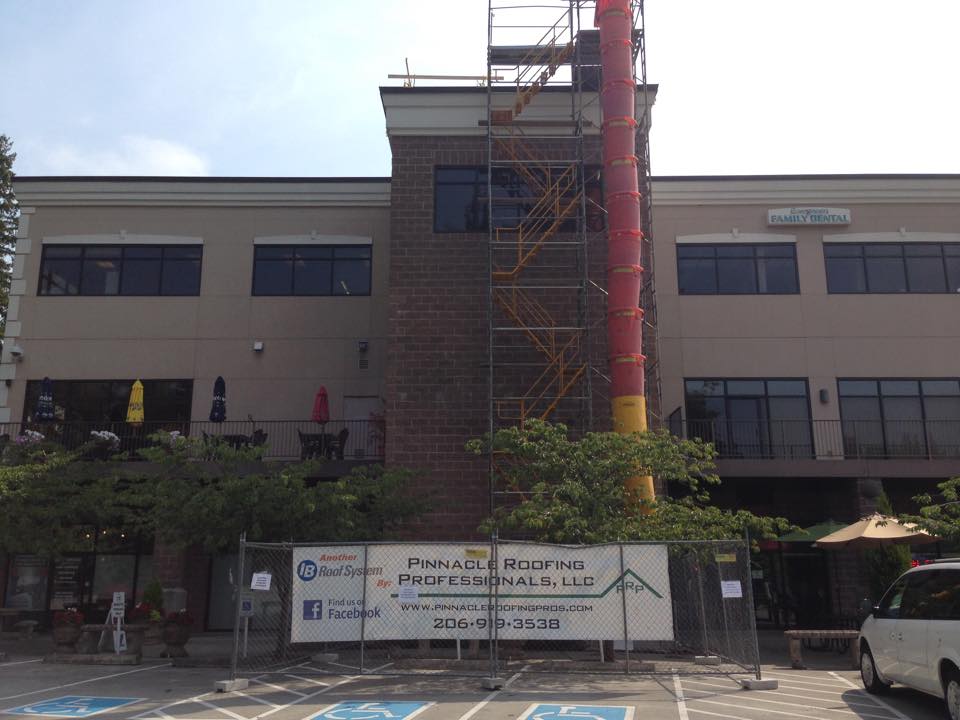 Please follow and like us: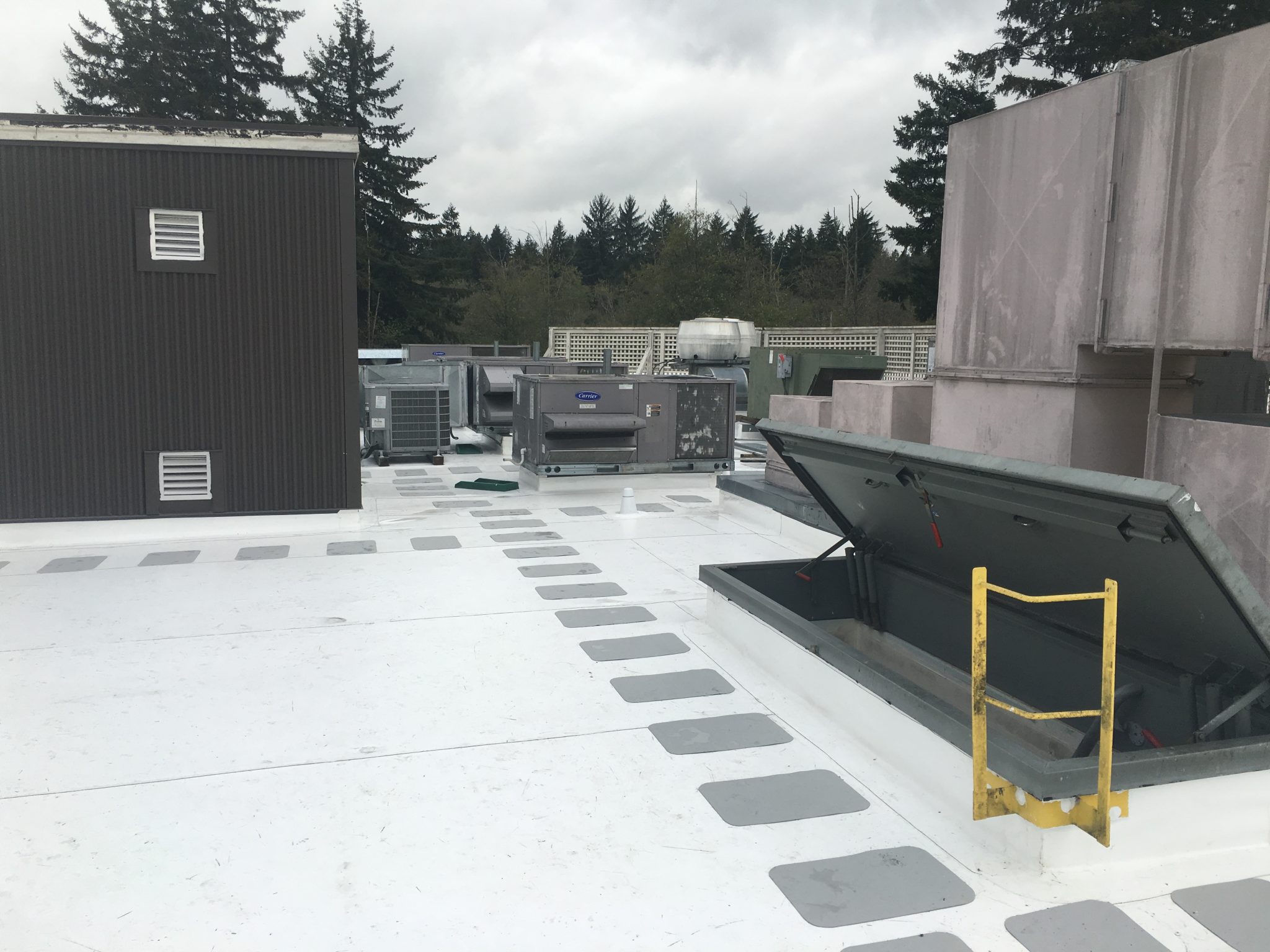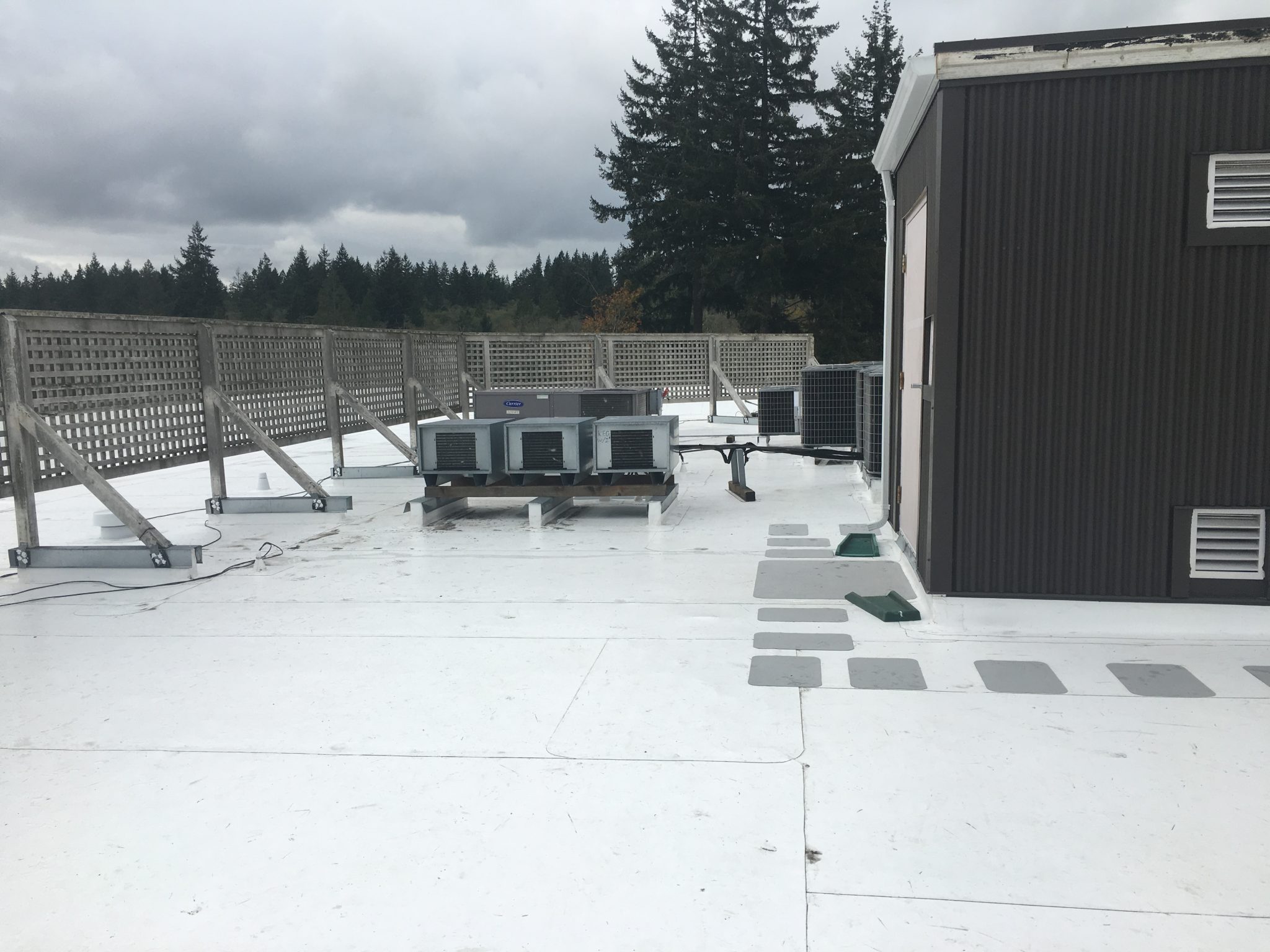 Products:
60 mil. PVC by IB Roof Systems 80 mil. Chemguard PVC by IB Roof Systems
Description:
Here on this Mill Creek Commercial Flat Roof project we installed a new mechanically attached 60 mil. IB Roof System after removing the old hot tar roofing assembly. 80 mil. IB ChemGuard was installed around the Grease Vent system areas to protect the roof from grease contamination. Materials were hoisted to the roof using cranes and debris lowered using scaffolding and debris chutes. Safety precautions were enforced during the project for the Pinnacle crews and all subcontractors. A nonpenetrating Garlock Railguard 200 safety rail system was the primary safety system used during the project and was installed around the perimeter of the roof to eliminate fall hazards. Although the project largely did take longer than expected due to weather that was not typical for August in the Seattle area, overall this large commercial roofing project was a great success. The most difficult challenge with any re-roofing project is the weather, protection of the roof, and the safe coordination and installation the new roofing material in Seattle weather.  Here the crews were faced with an unexpected rain storm the first week of the project. Next, they were faced with a wind storm. Despite these issues, the building was protected throughout the re-roofing process. One of the unique aspects of this project was the coordination between our work force with the tenants that occupied the space underneath as well as the diverse group of supporting subcontractors; from our scaffolding subcontractor to our stucco contractor and crane operators. The coordination of the project required the cooperation of various people including cooperation of numerous tenants in the building including dentists, restaurants, banks and the property management.