Kenmore Commercial Flat Roof
by Pinnacle Roofing Professionals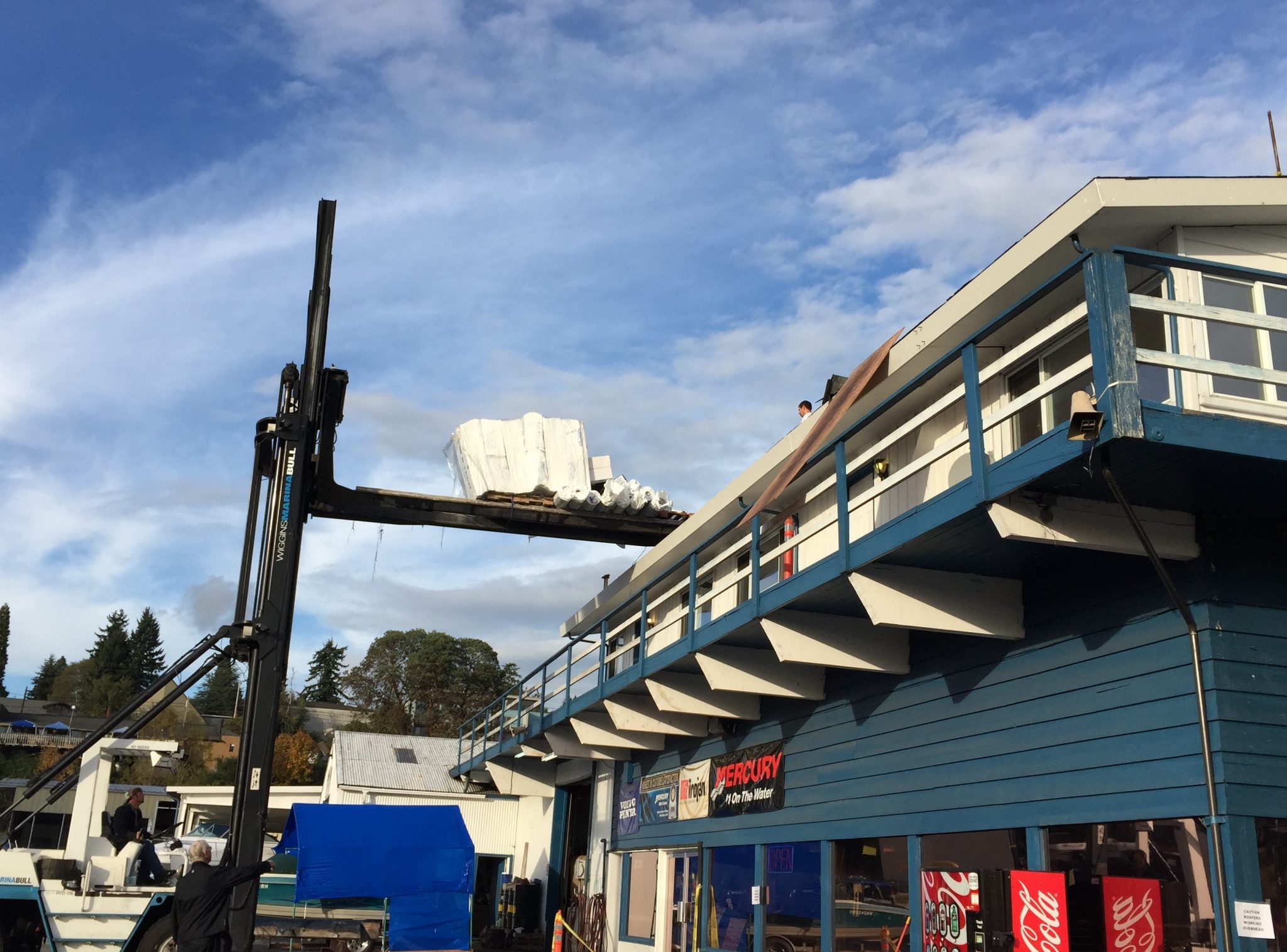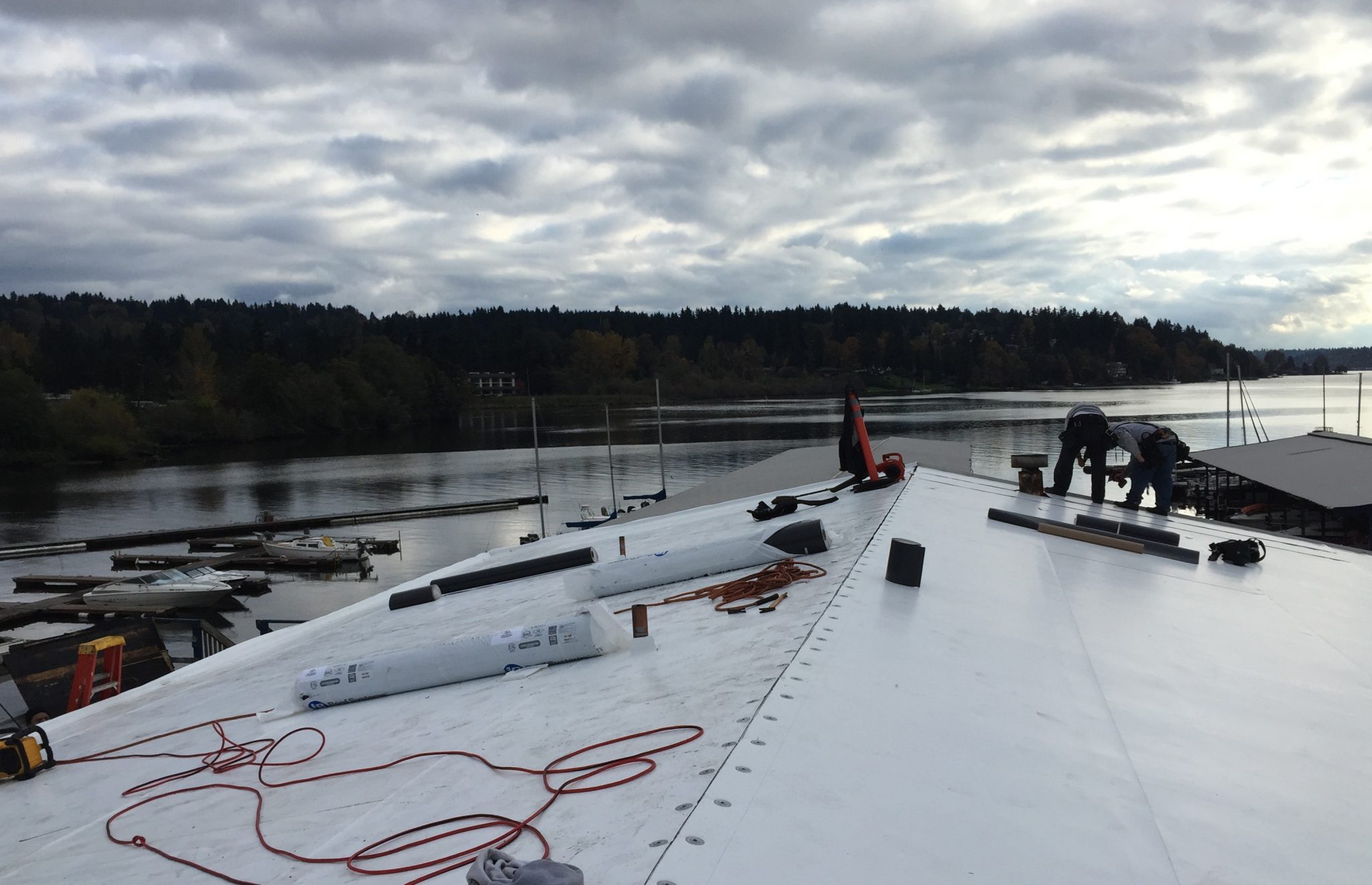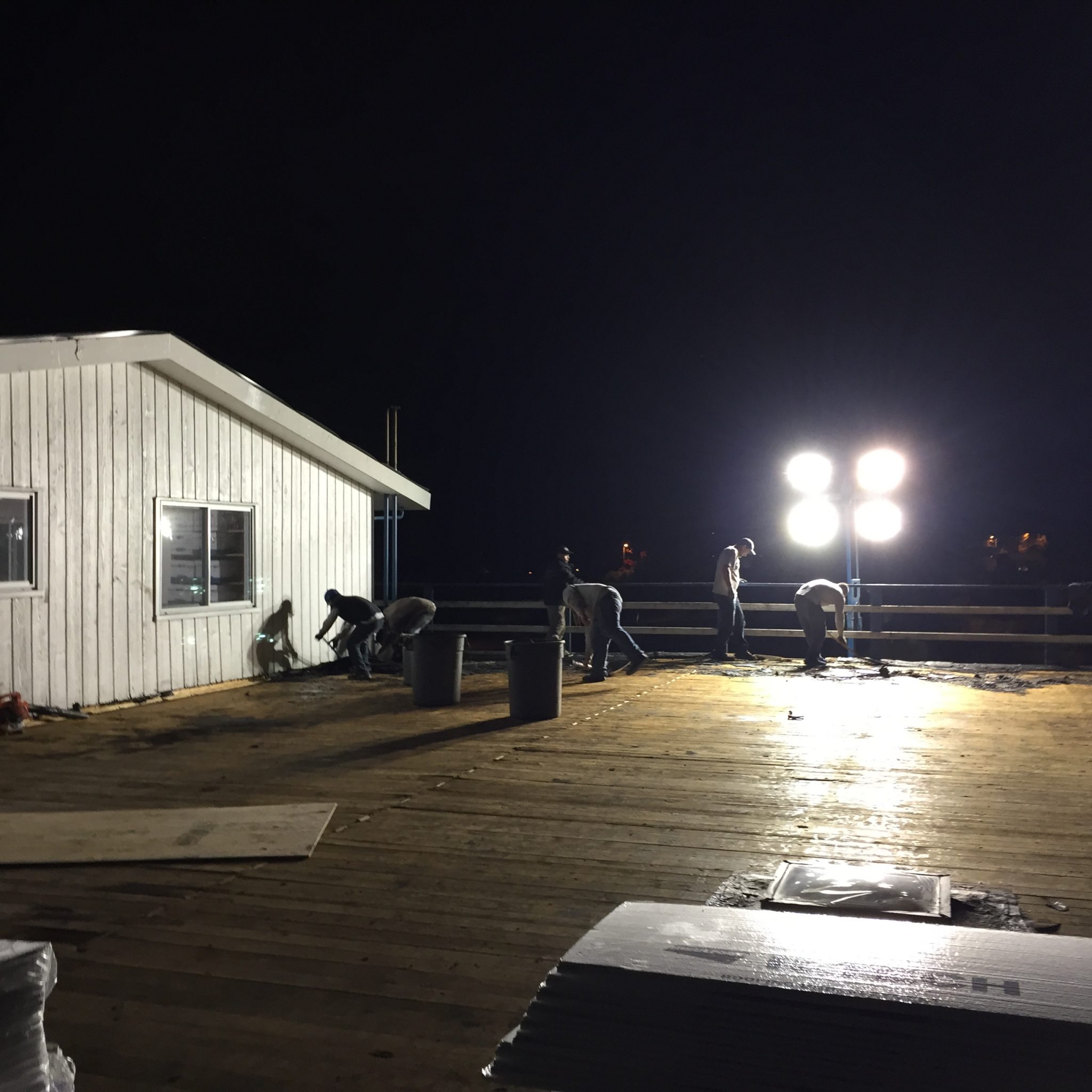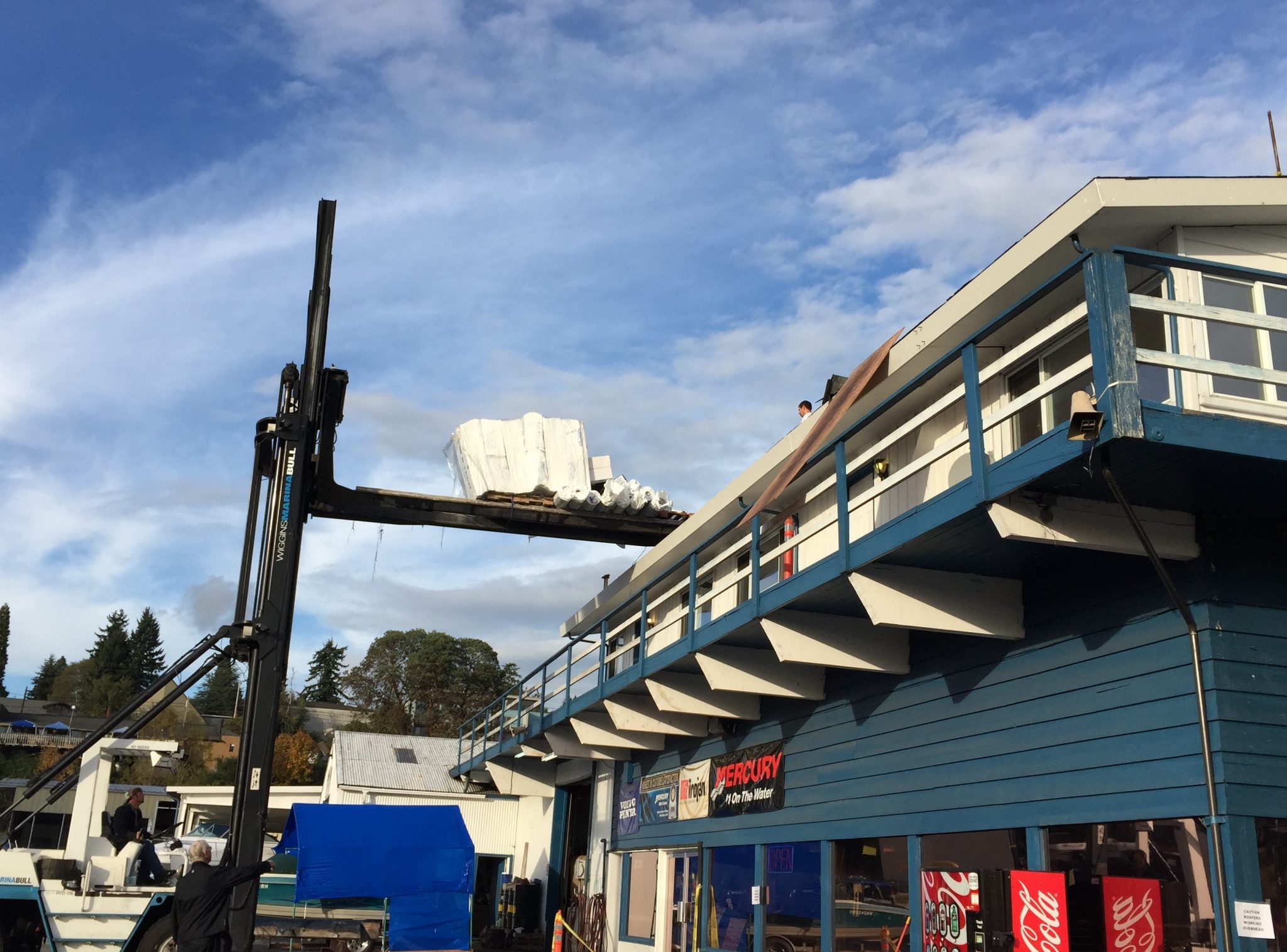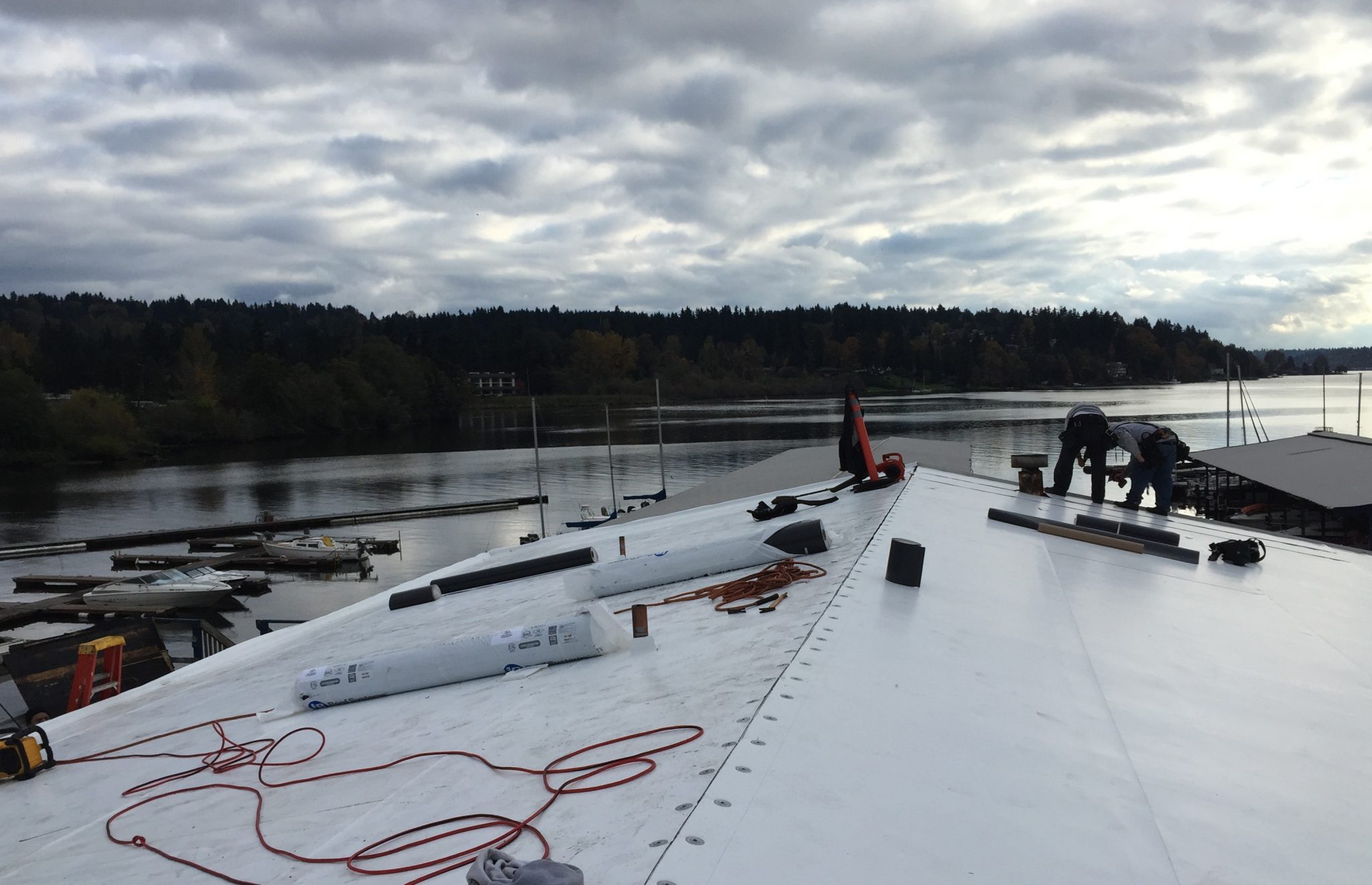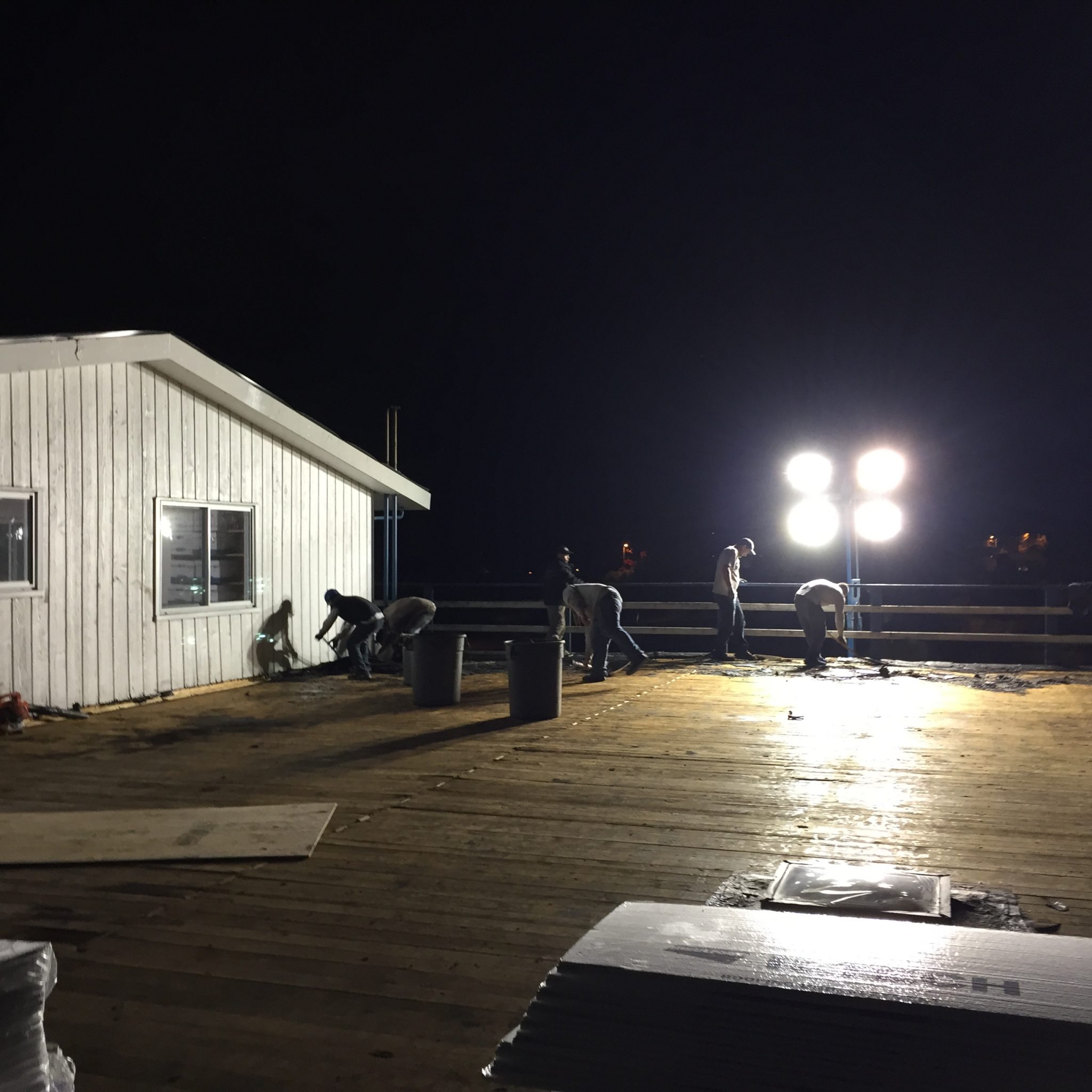 Please follow and like us: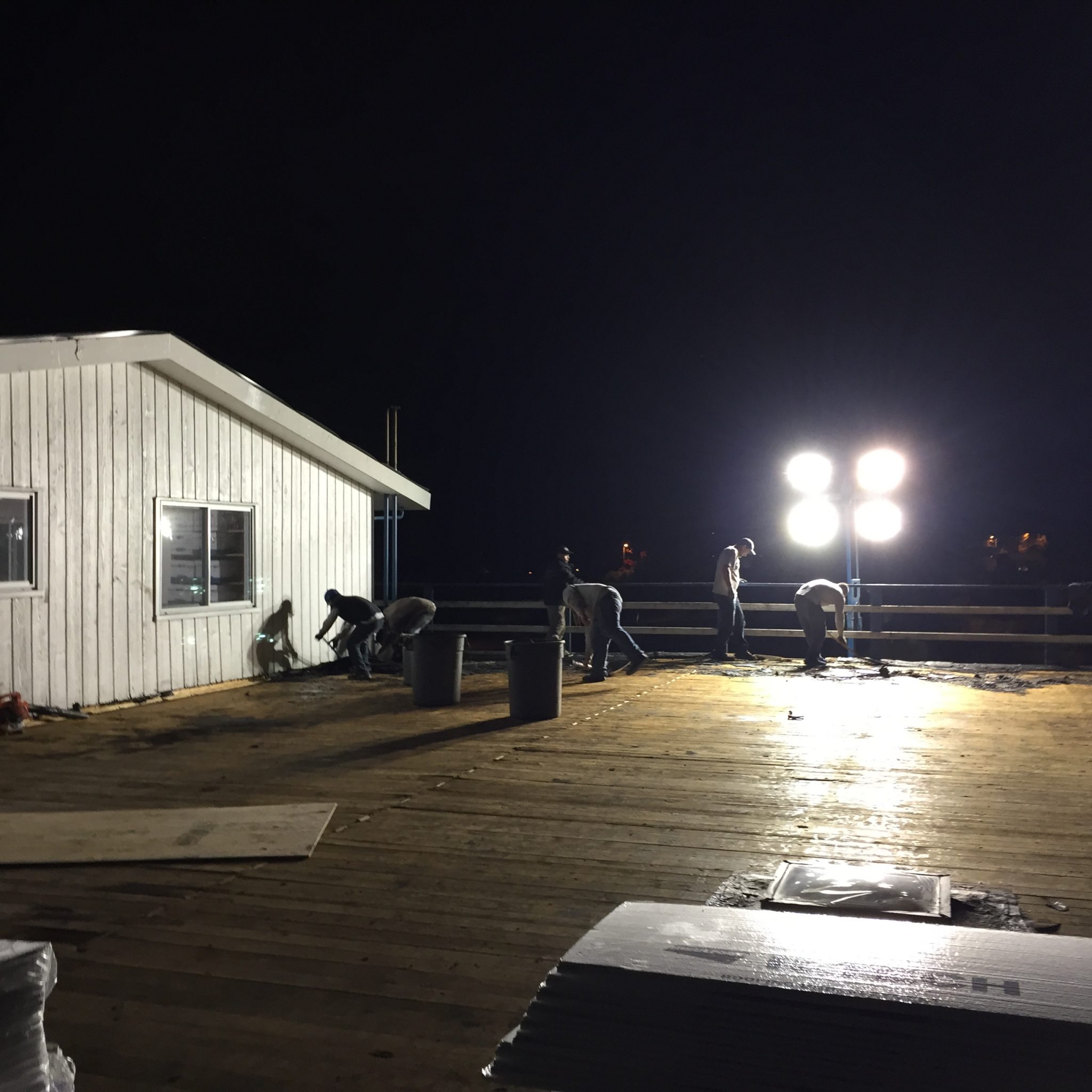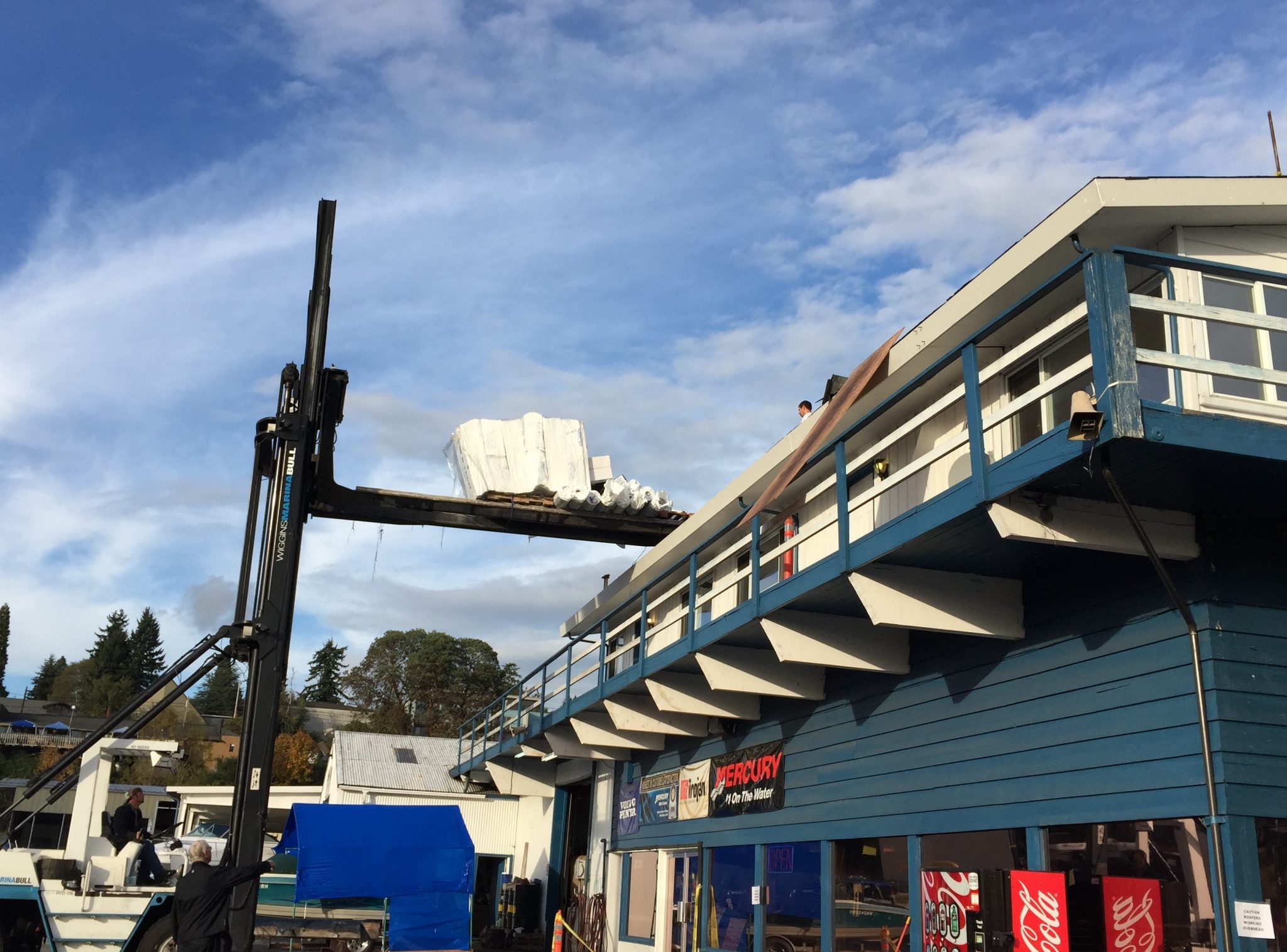 Products:
60 mil PVC by IB Roof Systems
Description:
This is a Commercial Flat Roofing Project located in Kenmore, WA commonly know as Northlake Marina where we removed an old torchdown and hot tar roof (there were different roof levels with different roof systems installed on each) and installed an IB PVC Roof System. We had to repaired damaged 4x6 and 3x6 T&G cardecking throughout the roof caused by the leaking torchdown system over the years. This 6000 sq. foot of flat roofing and low slope roof was strategically completed in the Winter months. Crews worked into evening hours to bring the project to a "dried in stage." The owners of the Marina kindly assisted the crew by booming the roofing materials onto the roof for us.