Seattle PVC Membrane Roof Project
by Pinnacle Roofing Professionals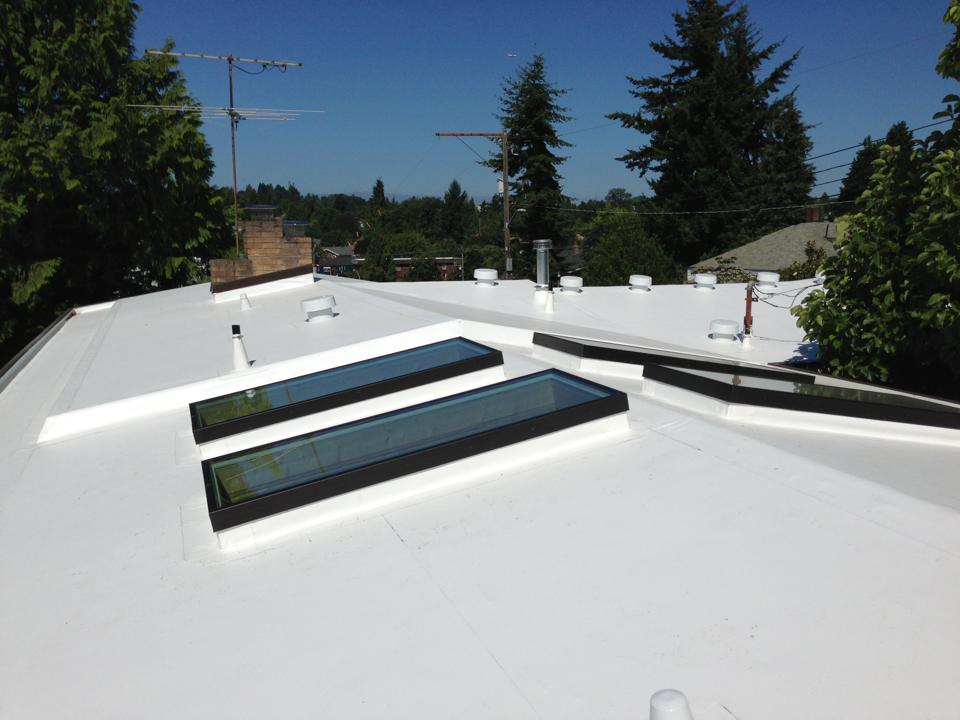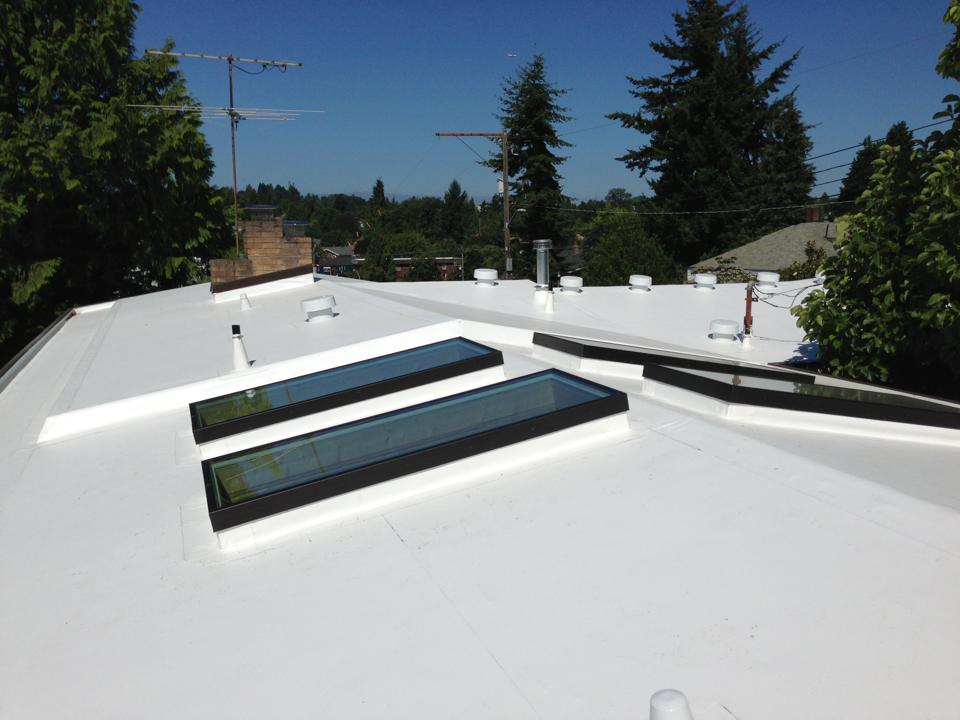 Please follow and like us:
Products:
50 mil. PVC membrane by IB Roof Systems. Shown in White. CrystaLite Skylights.
Description:
Seattle PVC Membrane Roof Project located near Seward Park in South Seattle. Here we removed an old hot tar roof, repaired all rotten decking, installed new fascia boards and 6 inches of poly-iso insulation board over the non-vented portions of the roof to achieve an R-Value of 38. We also framed in custom skylights provided by CrystaLite. We are one of the leading installers of IB Roof Systems flat/low slope PVC membrane roofs. Call today for your free flat or low slope estimate!