Tacoma Commercial PVC Roof
by Pinnacle Roofing Professionals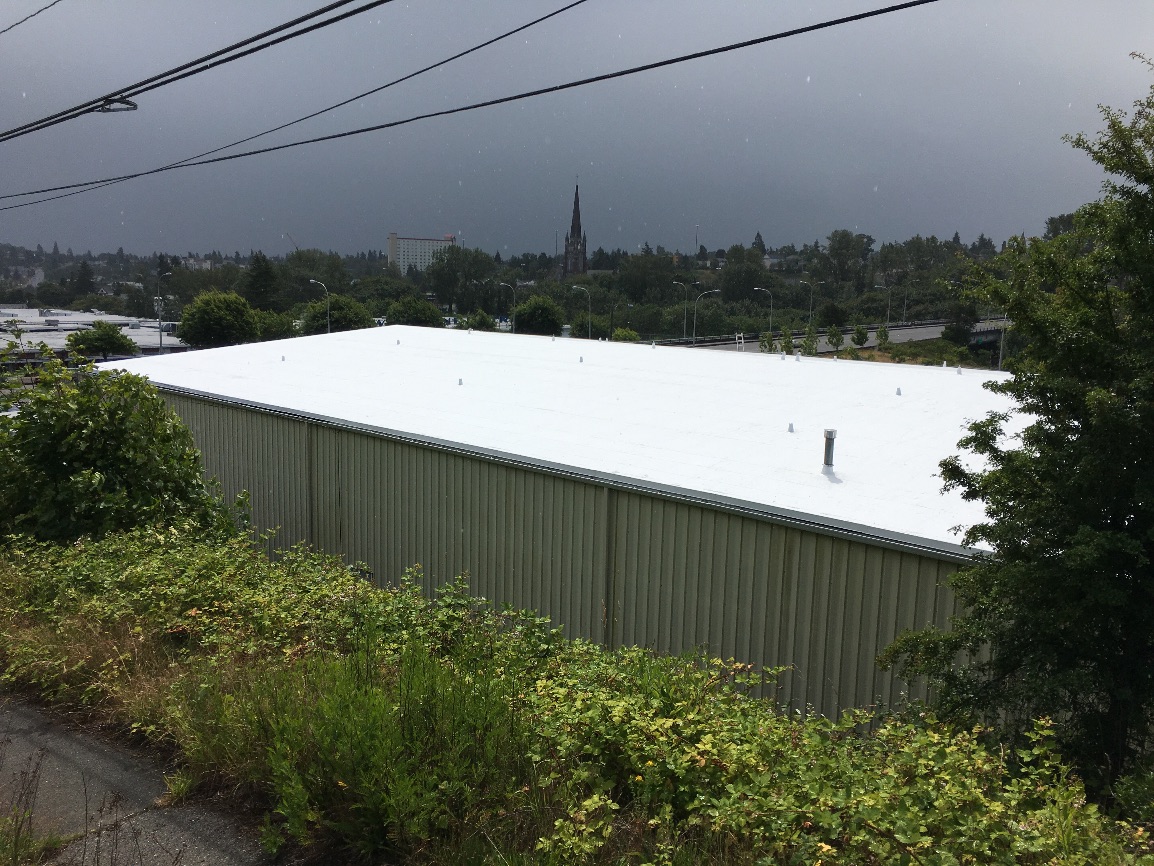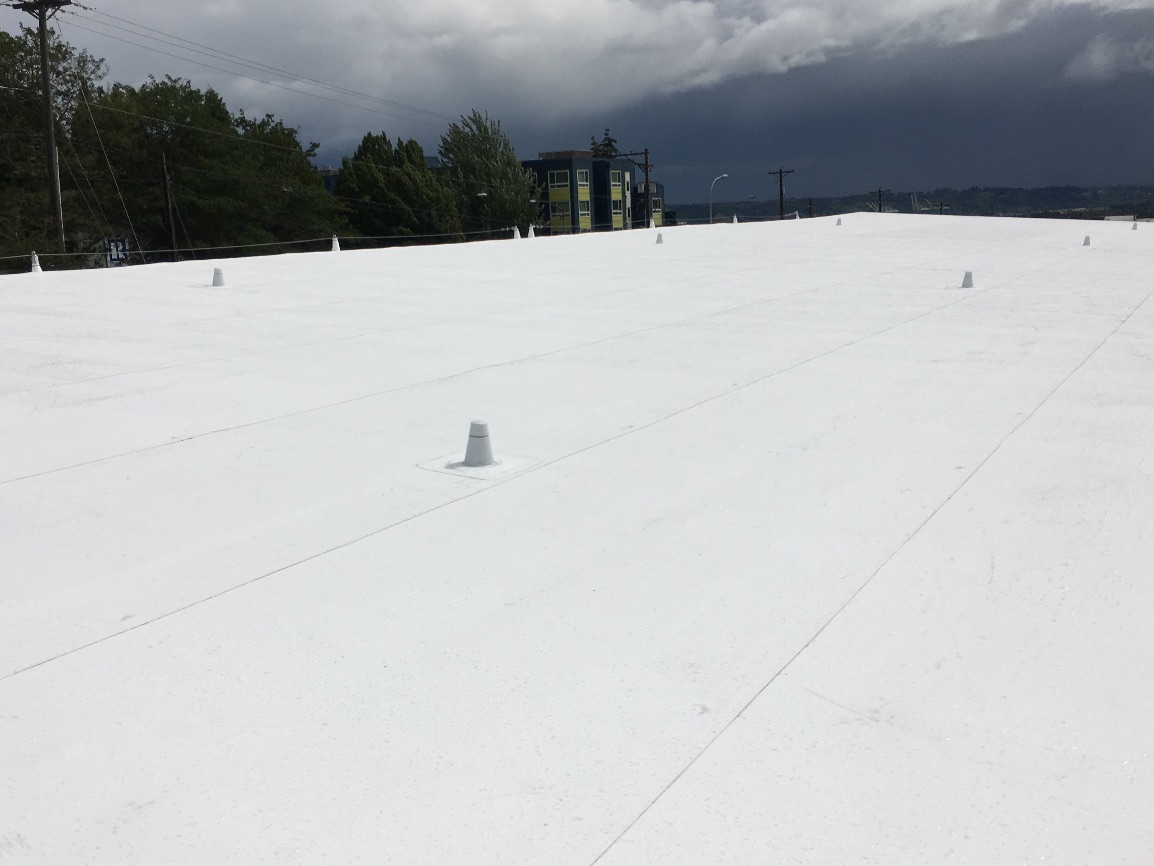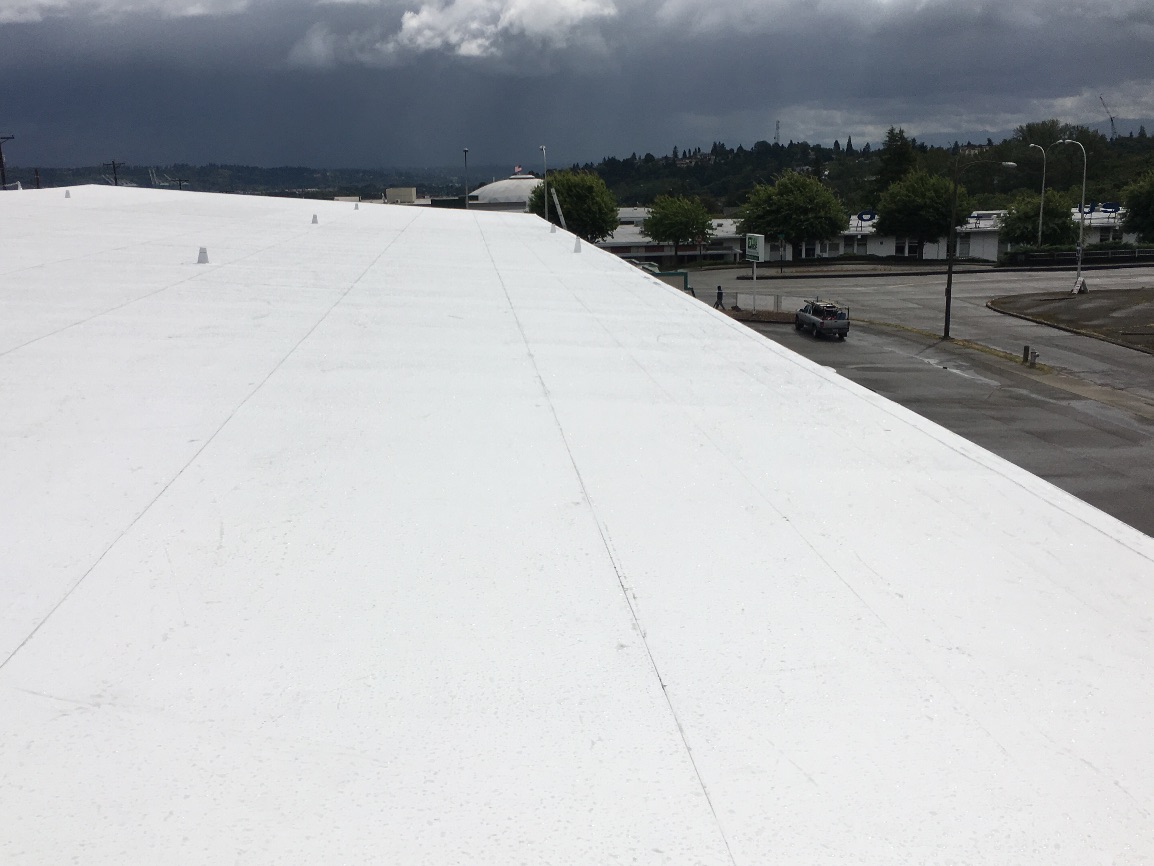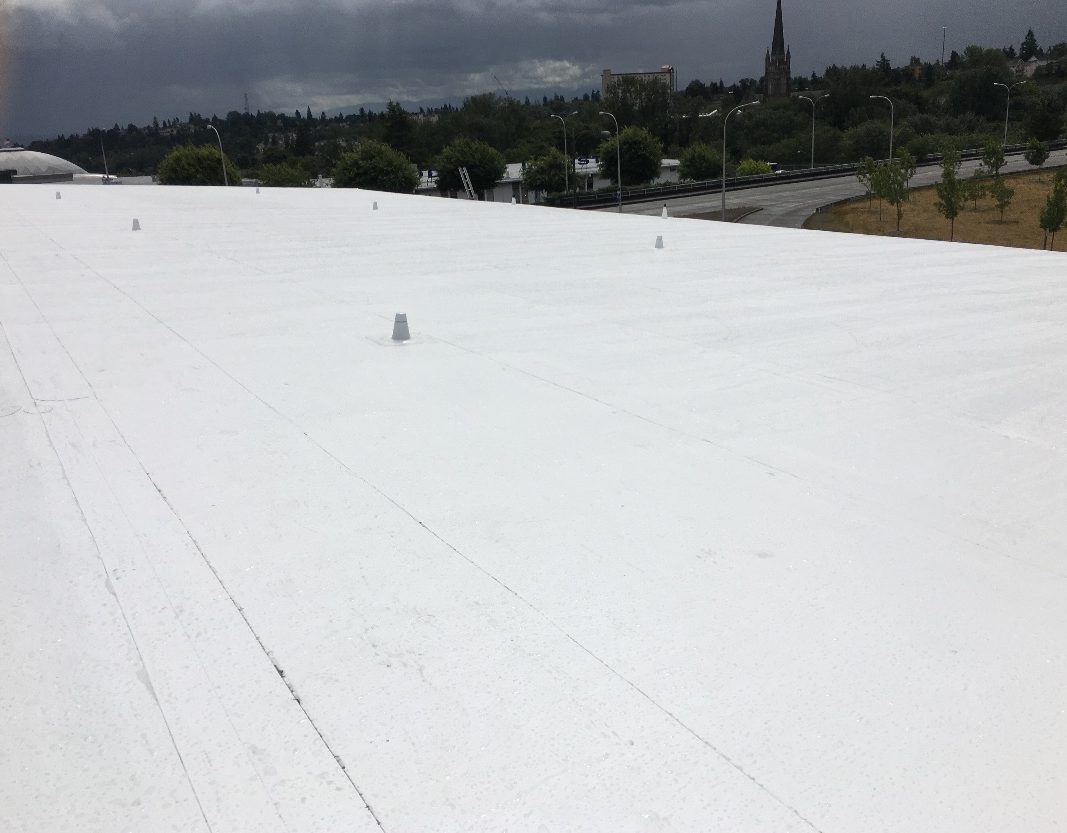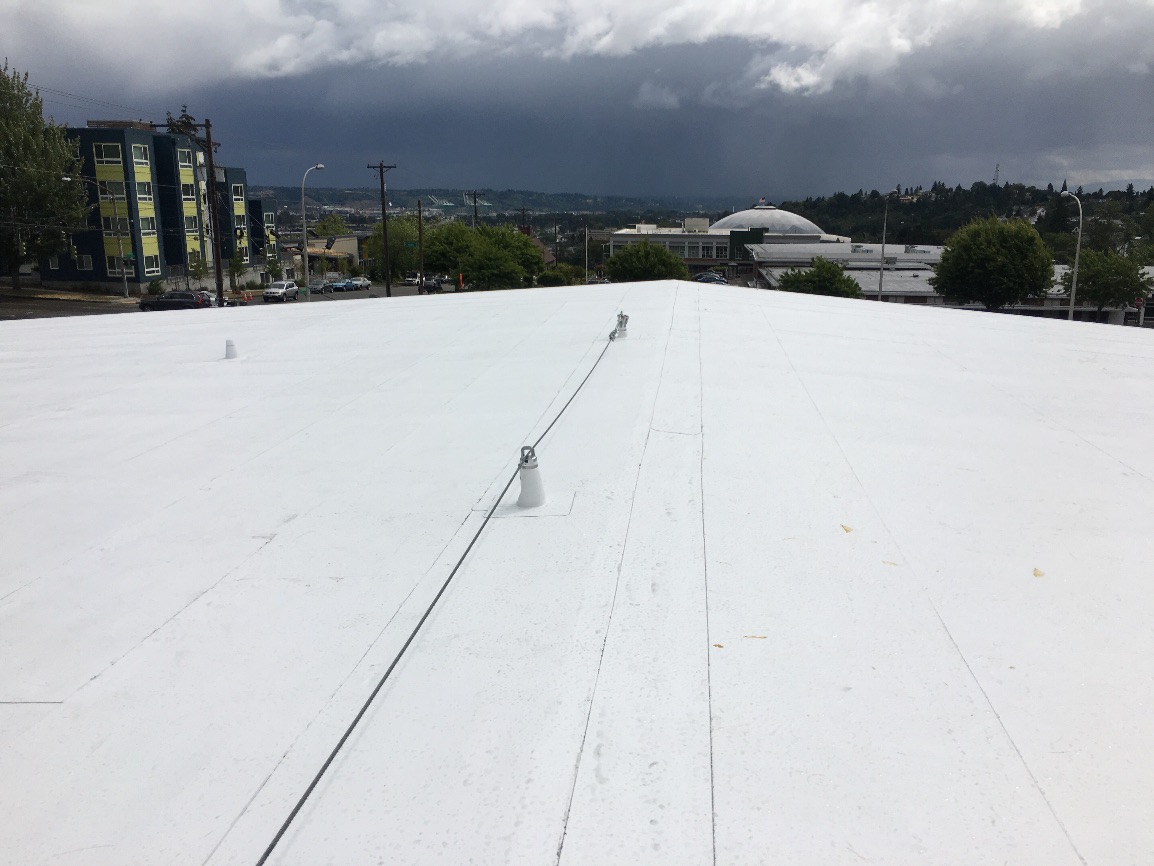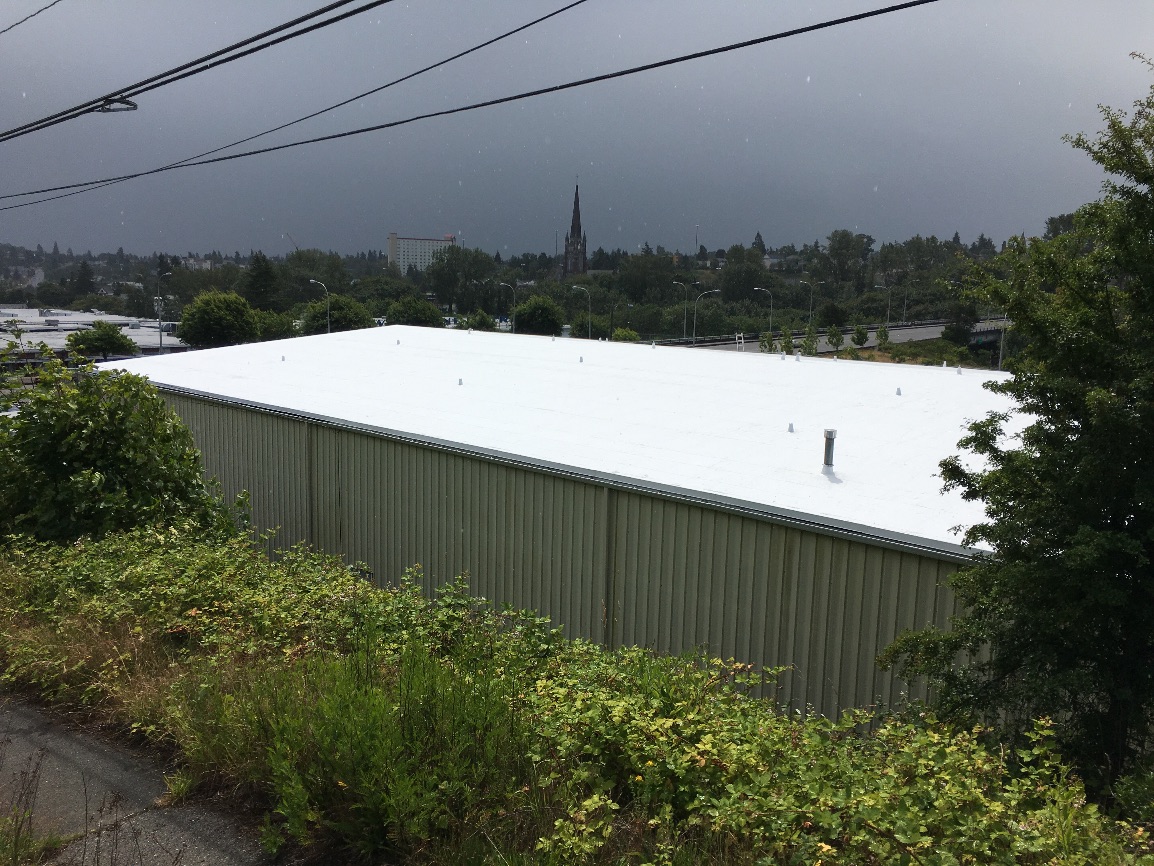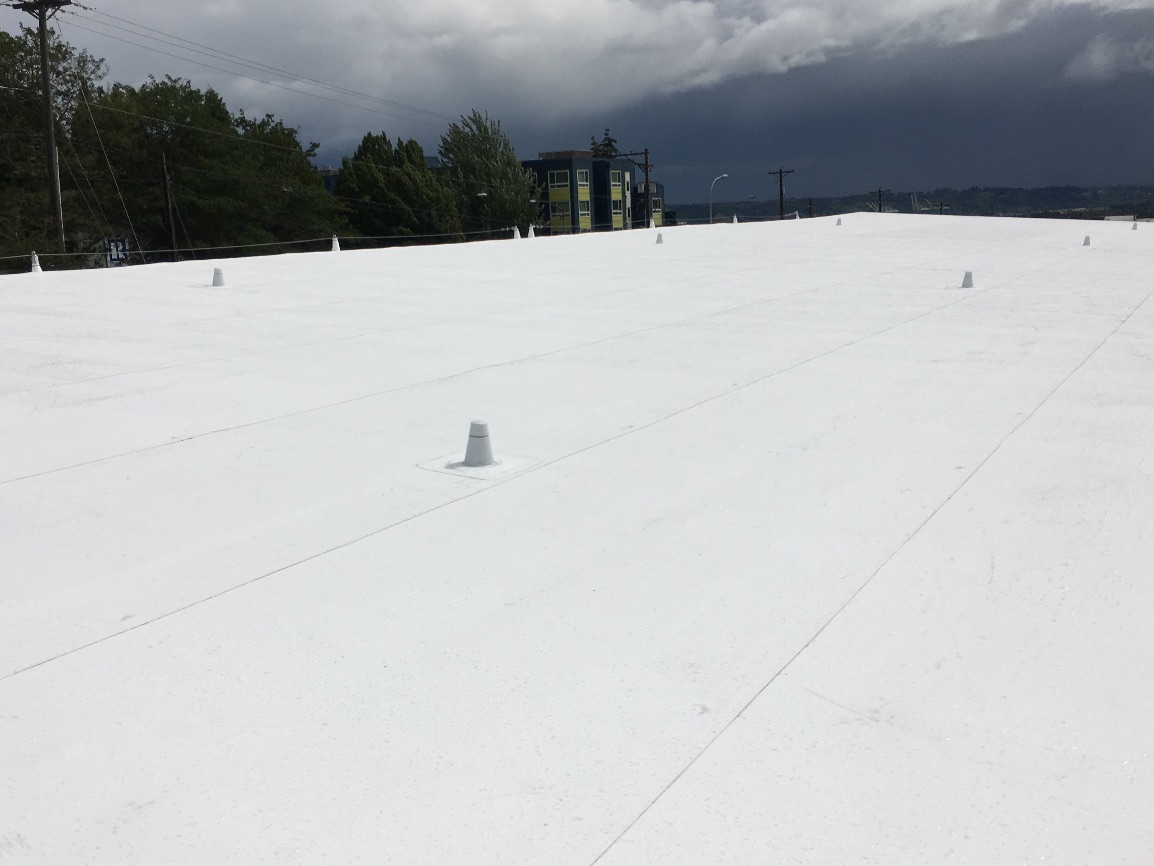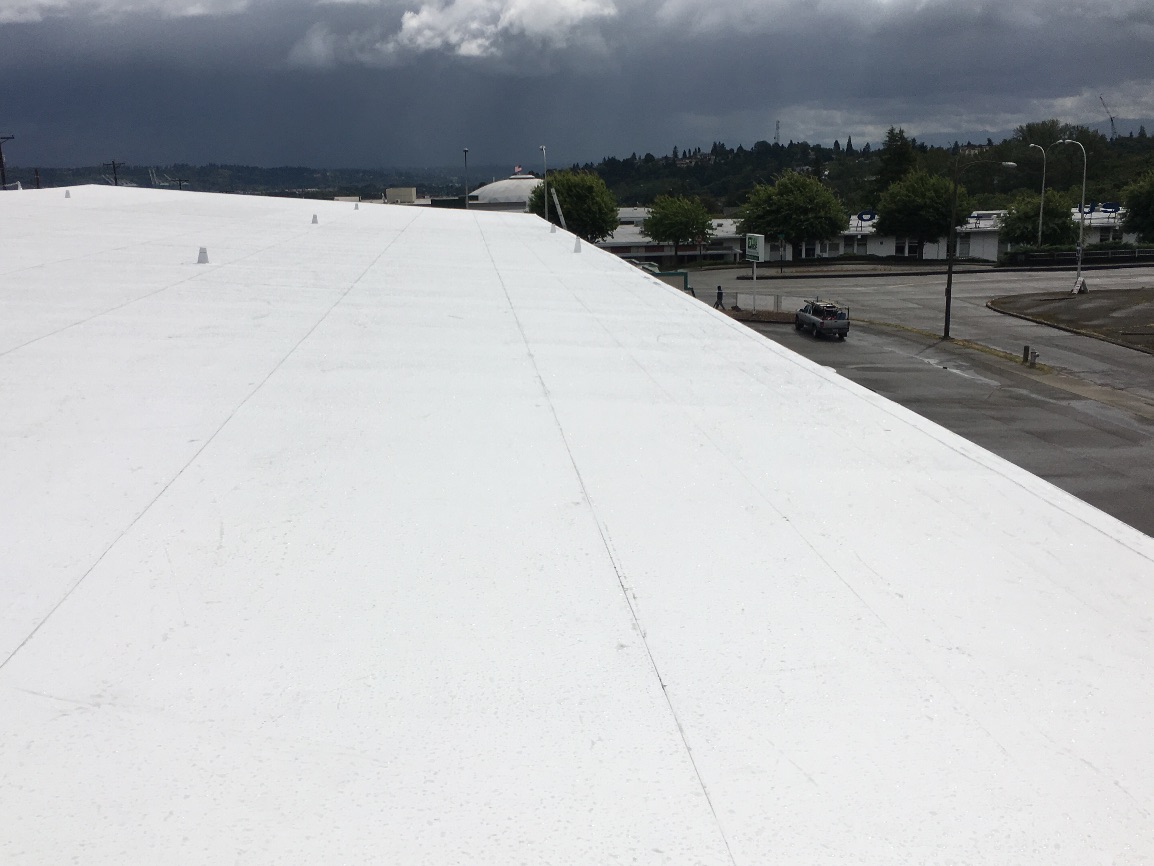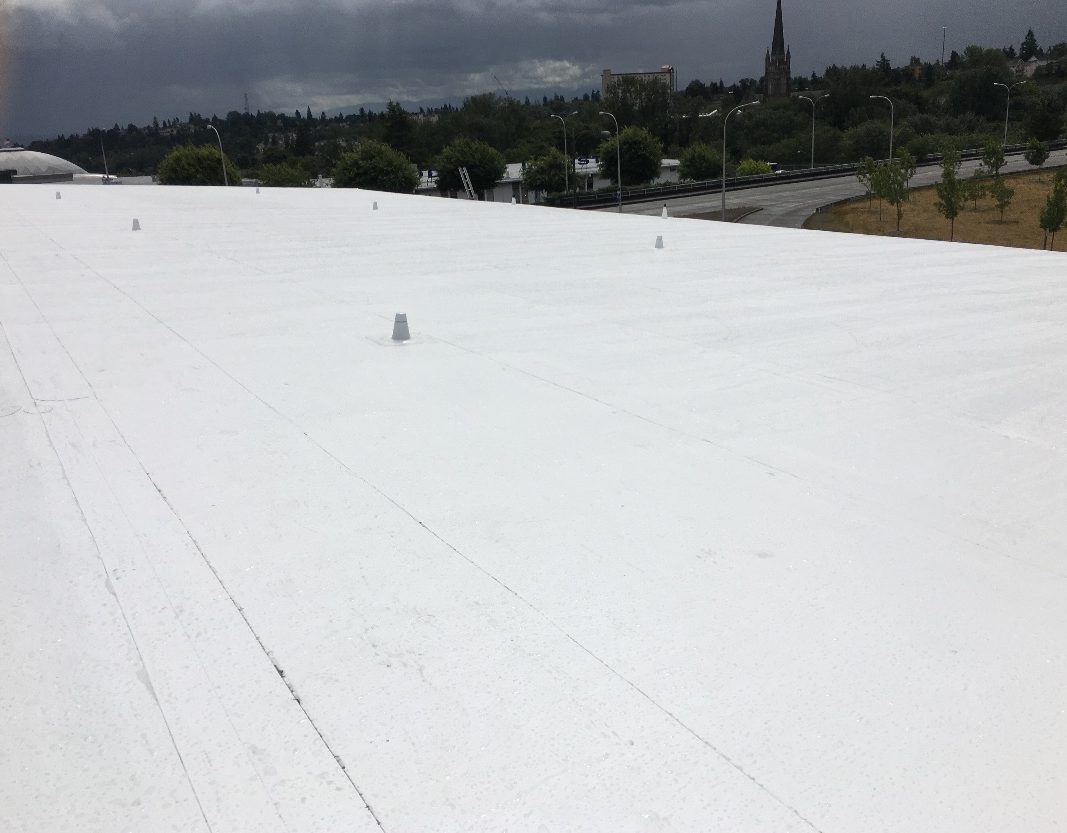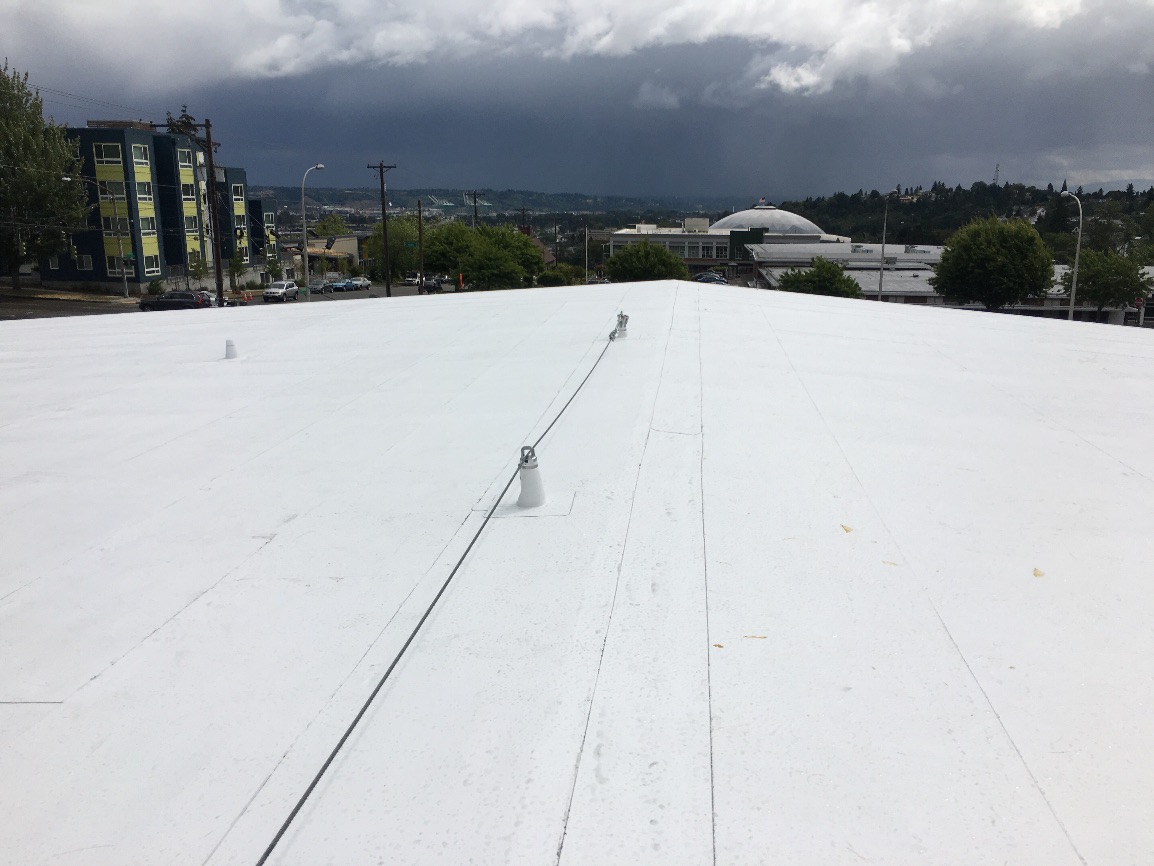 Please follow and like us: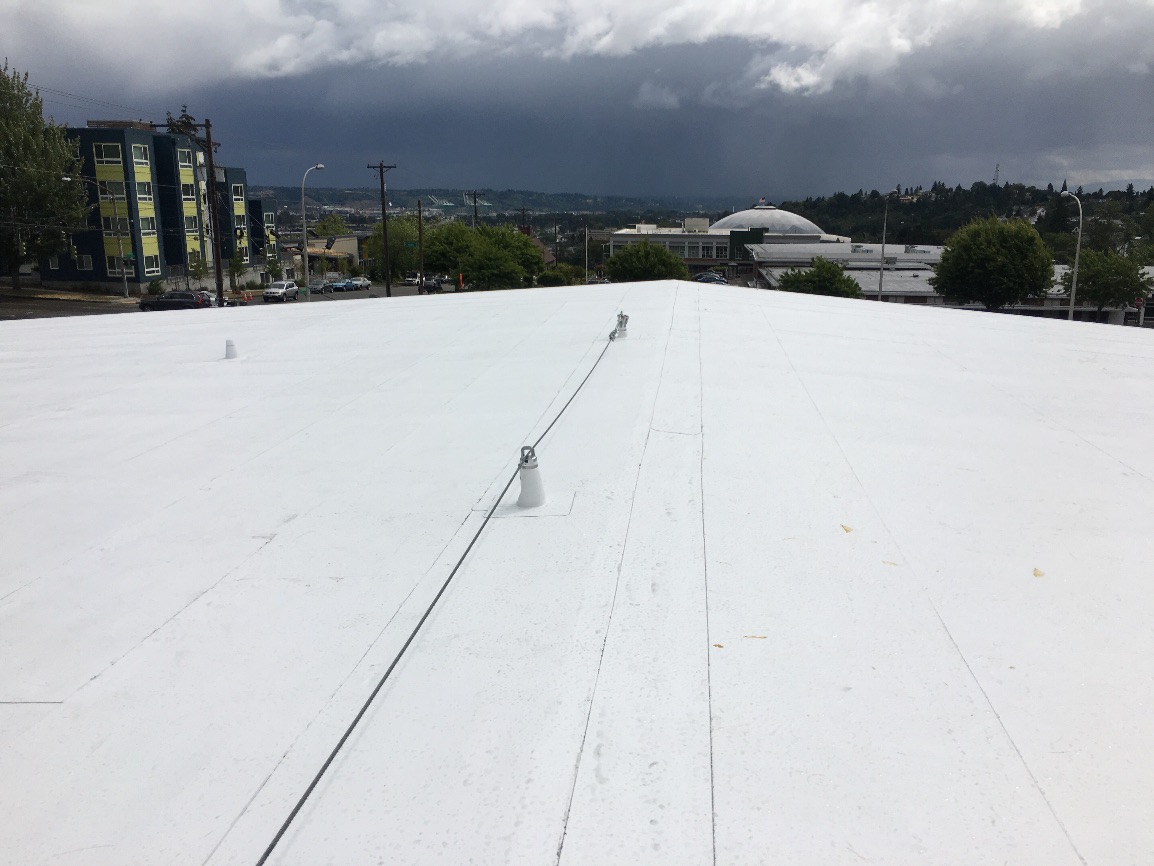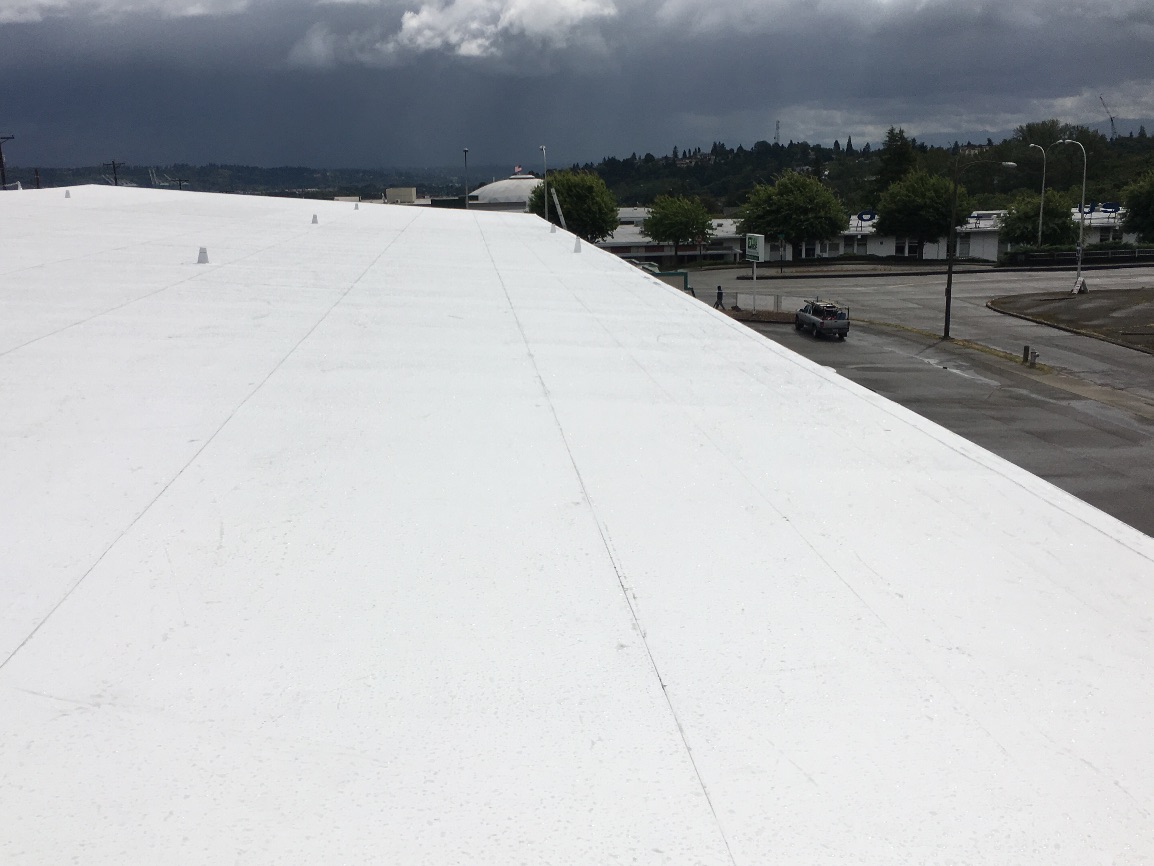 Products:
60 mil PVC by IB Roof Systems - Hunter Poly-ISO - Guardian Fall Protection Equipment
Description:
Located just South of the Tacoma Dome and off the side of Interstate 5, this is a 154,000 square foot Tacoma Commercial PVC Roof over a Warehouse that previously had a exposed fastener metal roof system.
Project Details
Because the roof is a low slope we proposed and installed a 60 mil. PVC membrane by
IB Roof Systems
. In addition to the issues associated with exposed fastener metal roof systems  (as roof ages screws will eventually back out and the holes in the panels will enlarge causing leaks), there were condensation issues that are common with metal roofs. To remedy both the leaks and condensation issues, we designed a roof system that incorporated using Poly-ISO insulation board by Hunter Panels to raised the dew point out of the roof assembly. We then installed a 60 mil. PVC membrane by IB Roof Systems. Thanks go out to Pinnacle's IB Crew for their hard work on this project, Dibble Engineers out of Kirkland WA for their assistance in designing the system and the City of Tacoma.