Edmonds PV Solar Project
by Pinnacle Roofing Professionals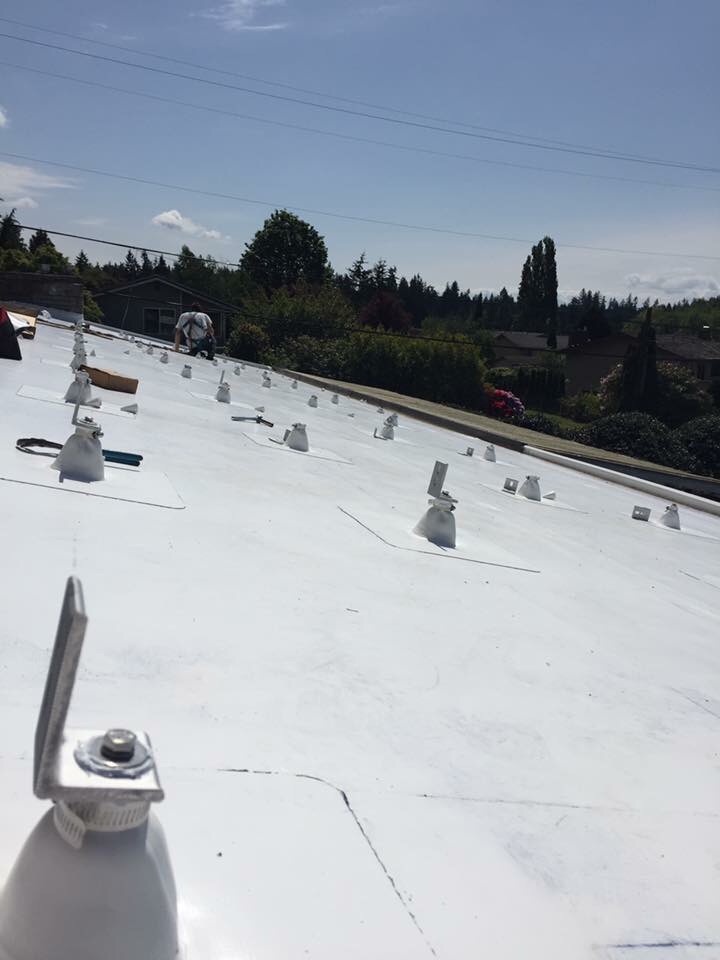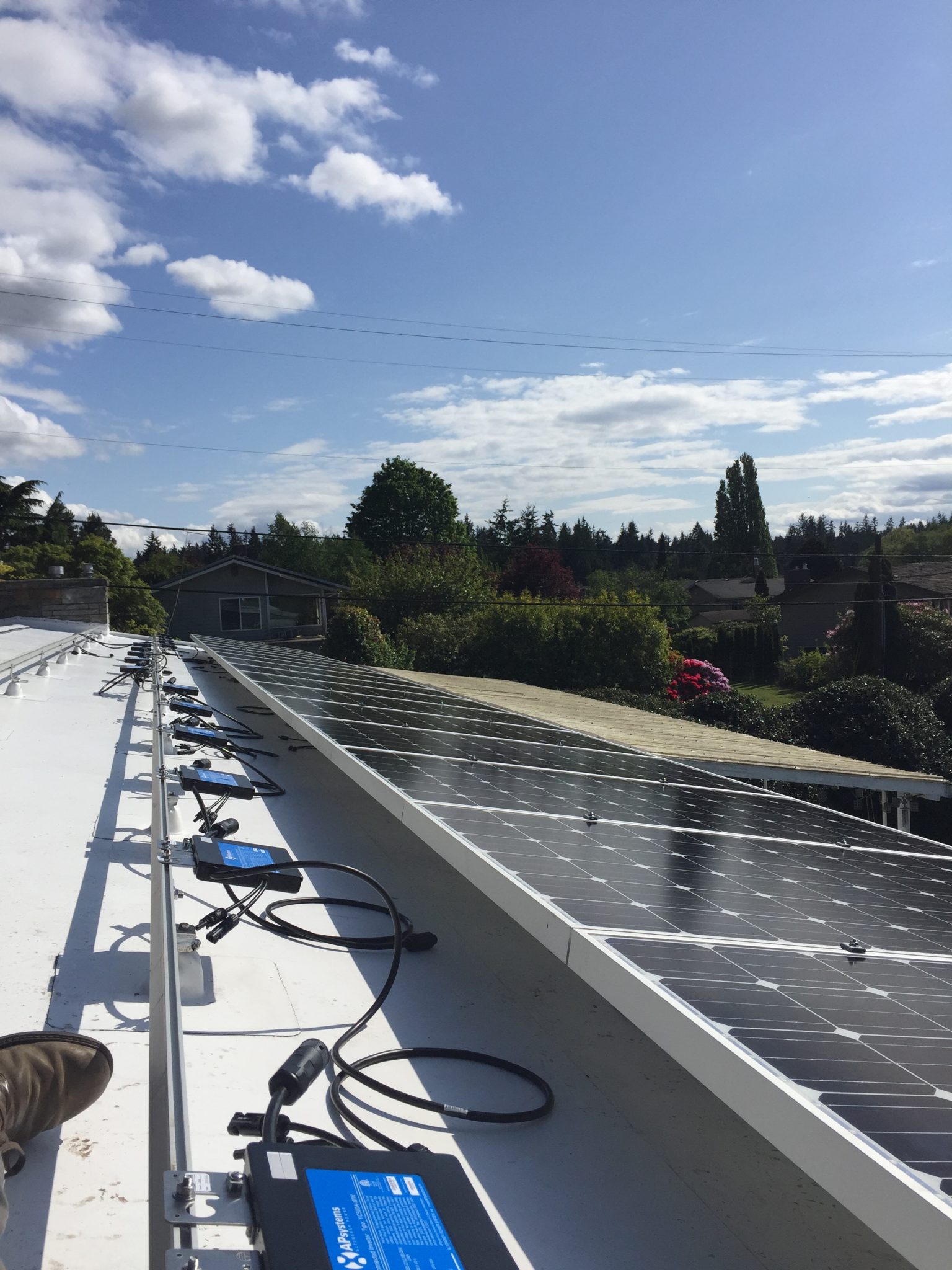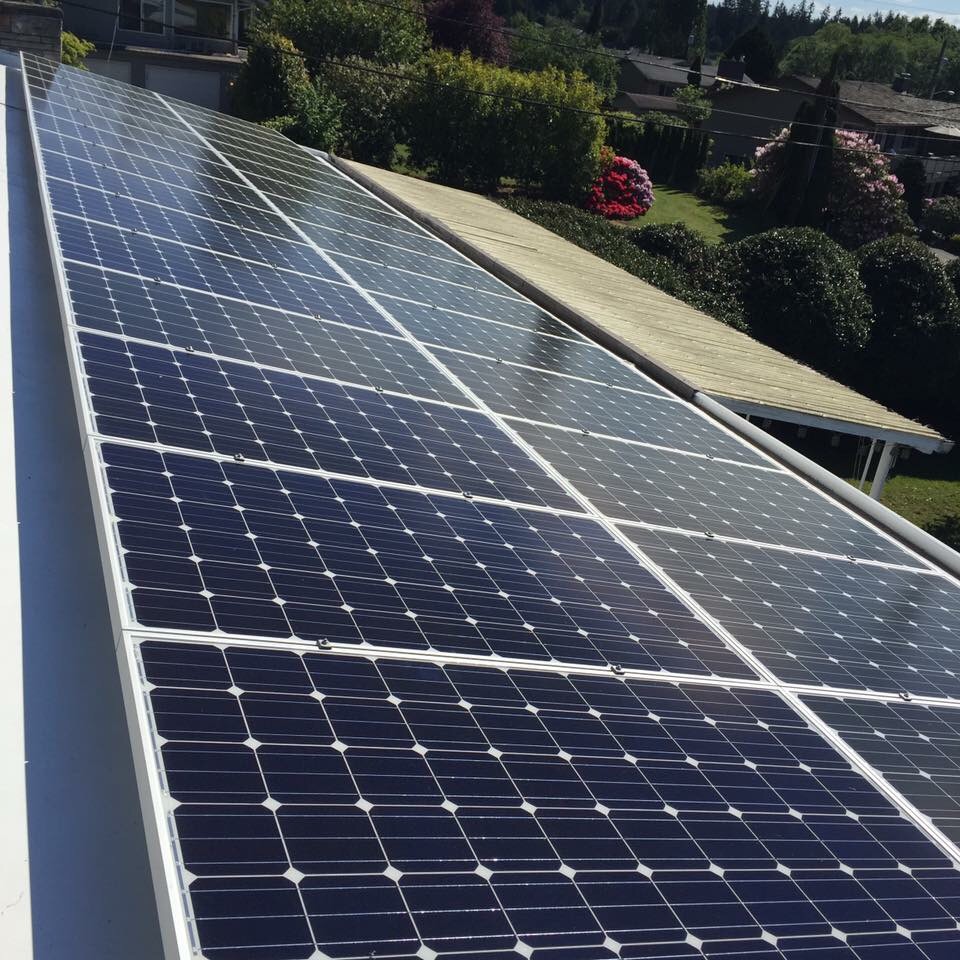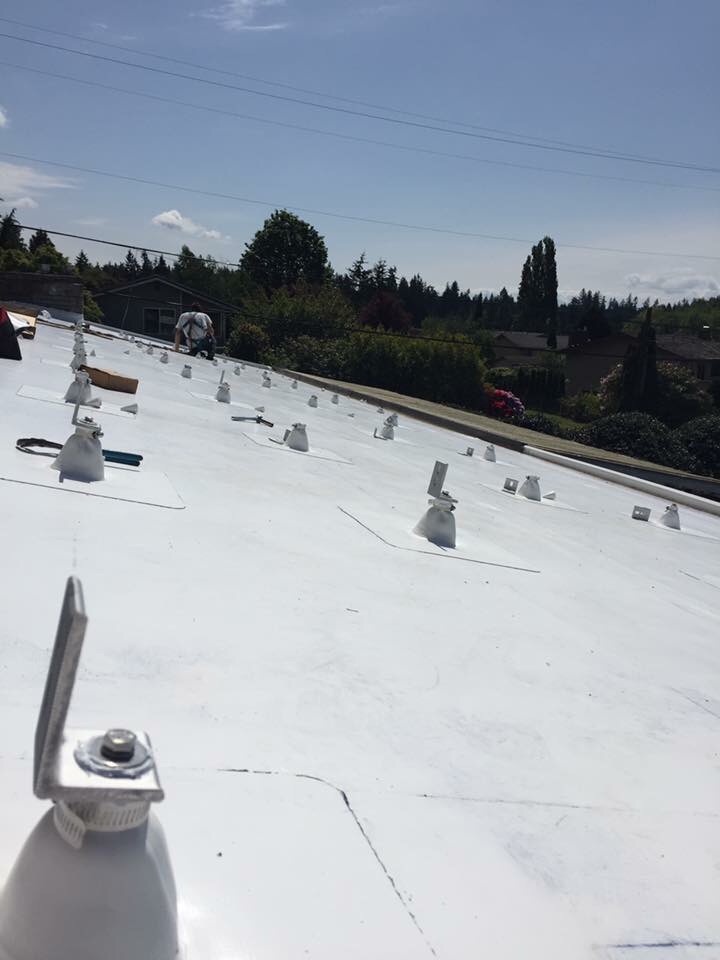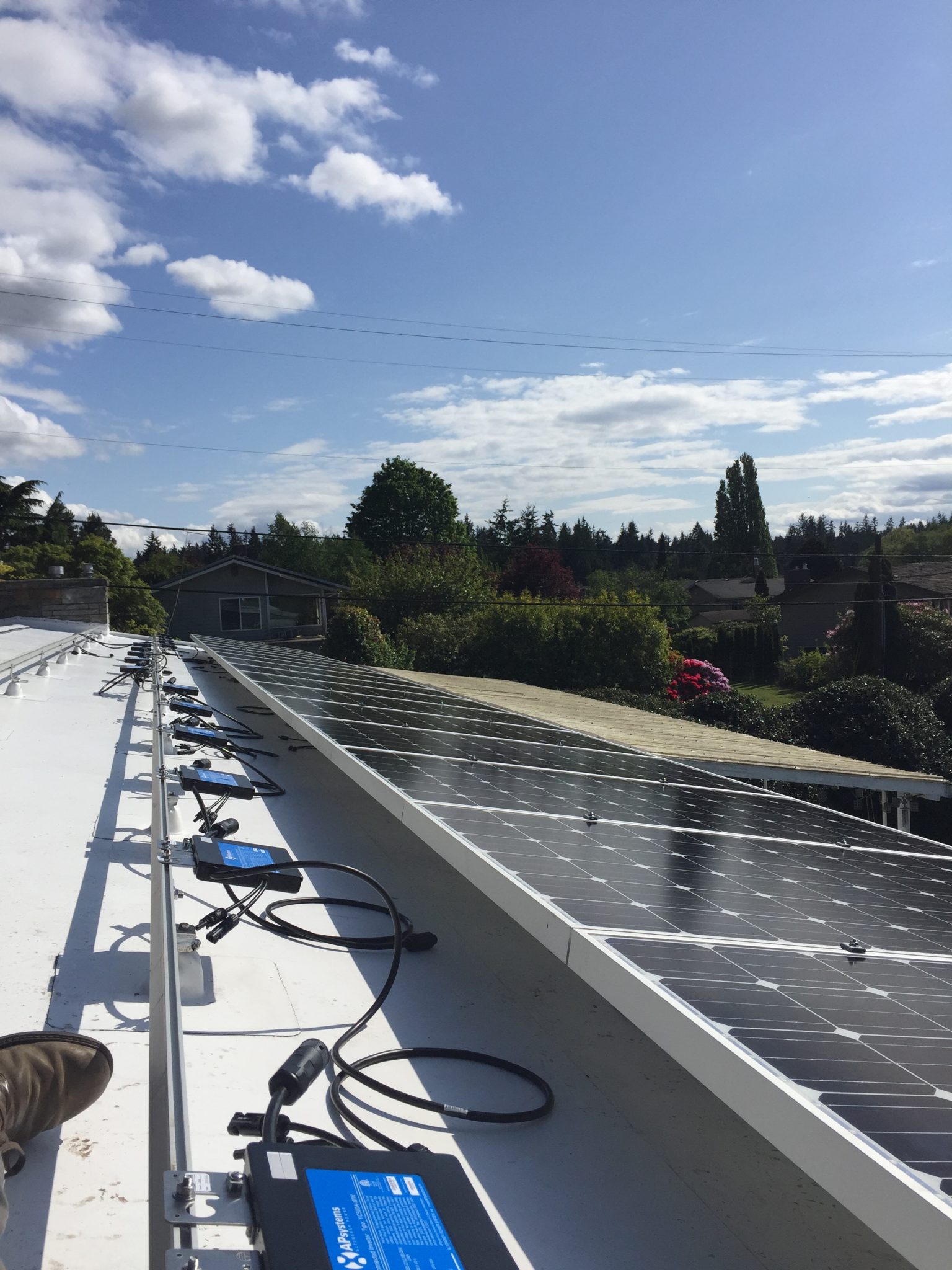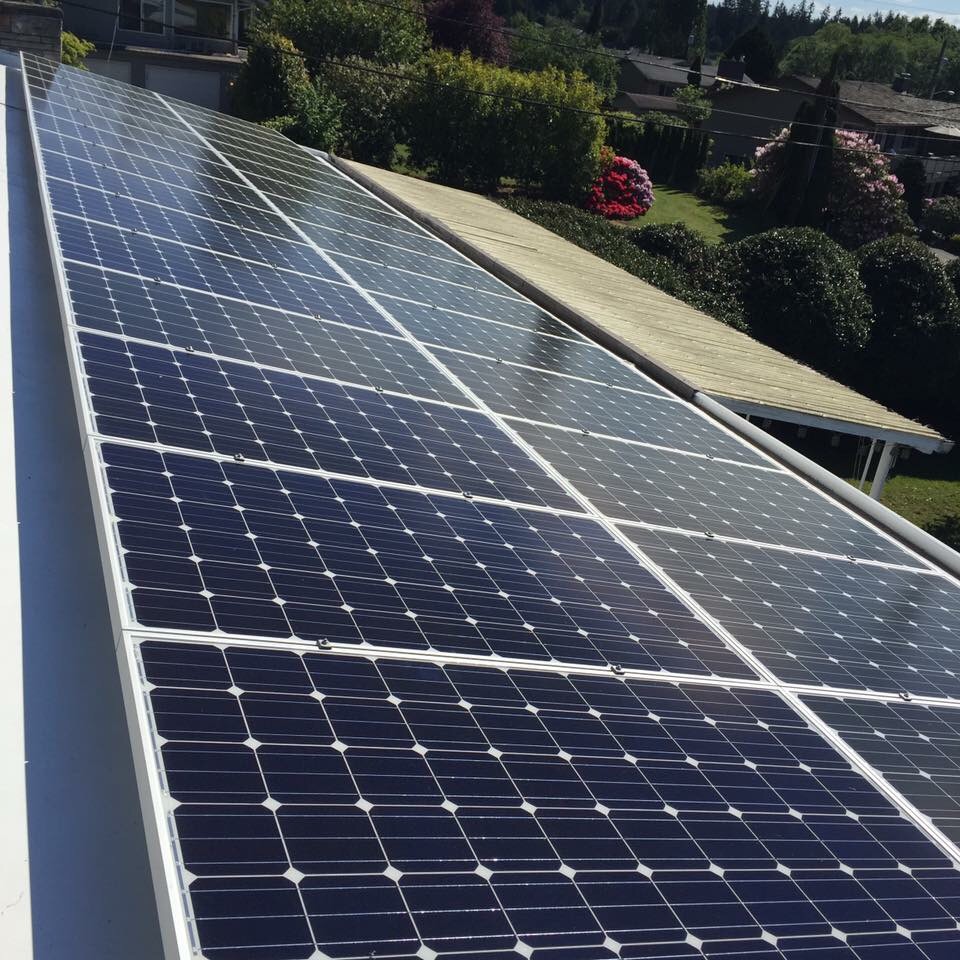 Please follow and like us: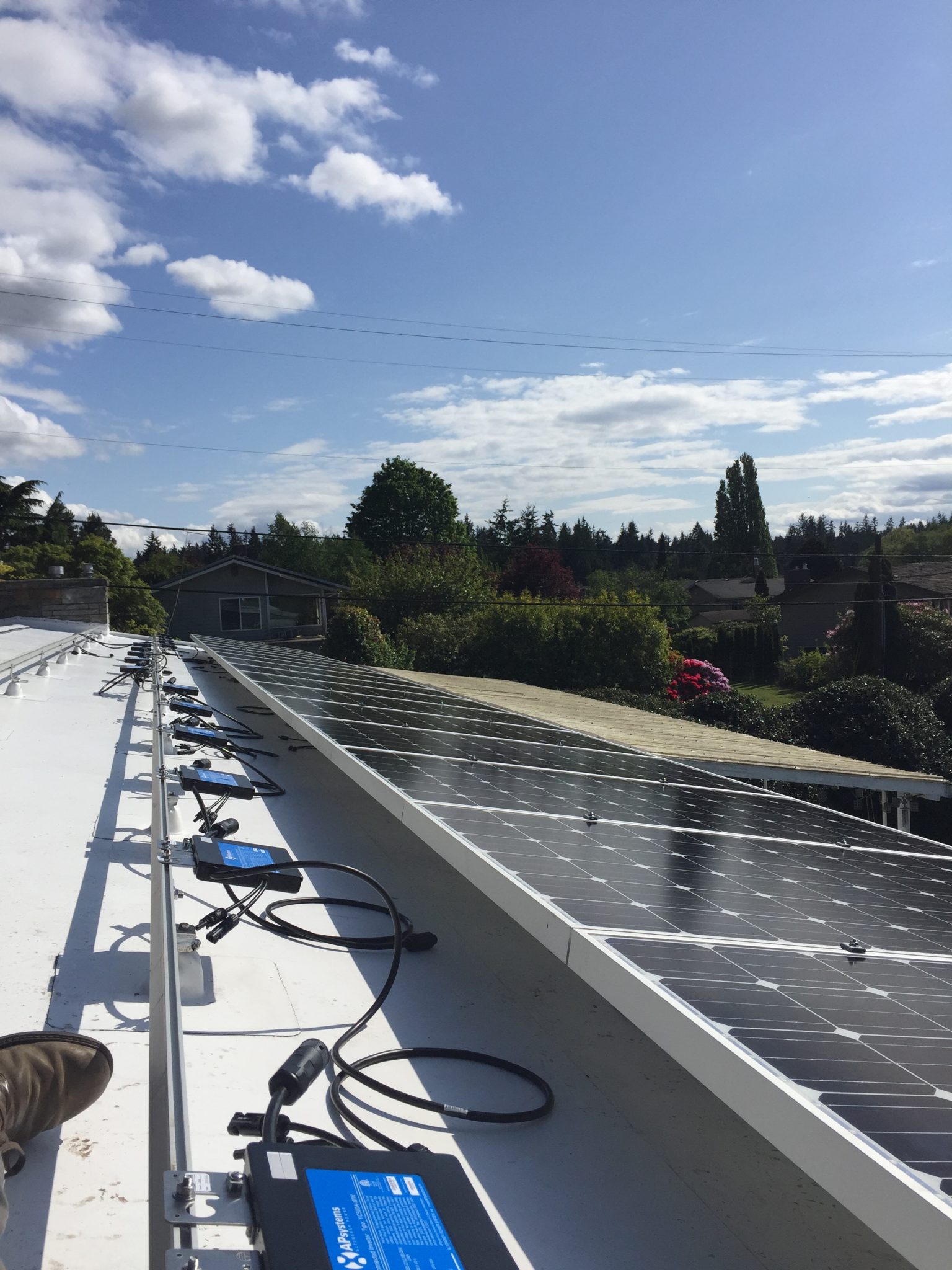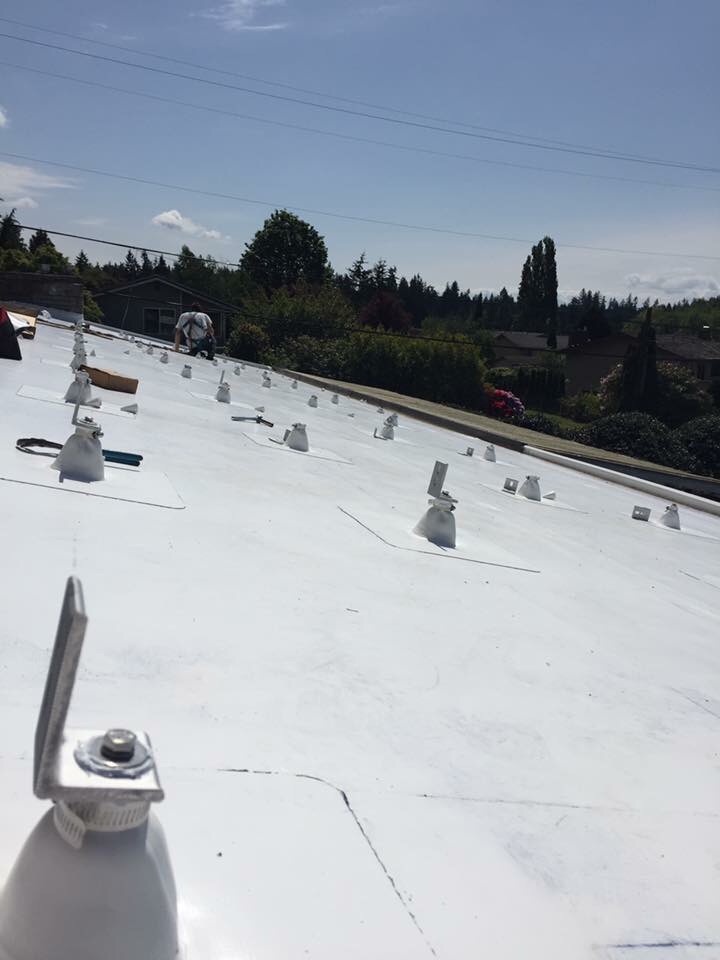 Products:
Itek 280 Watt HE Solar Modules, Blue frog Micro Invereters, Quick Mount stand-offs with Iron Ridge Rails, 60 mil PVC membrane by IB Roof Systems
Description:
Here the customer chose to have Pinnacle Replace his existing torchdown roof with a new 60 mil. PVC roof by IB Roof Systems. Subsequently, once the new roof was installed we installed PV Solar system that qualified for the .54 per kilowatt by using Washington Made products. This Edmonds PV Solar customer enjoys the Umbrella Warranty coverage that comes with using one contractor to install the roof, solar and handle all electrical work associated with the PV solar system.