Kirkland Standing Seam Metal Roof
by Pinnacle Roofing Professionals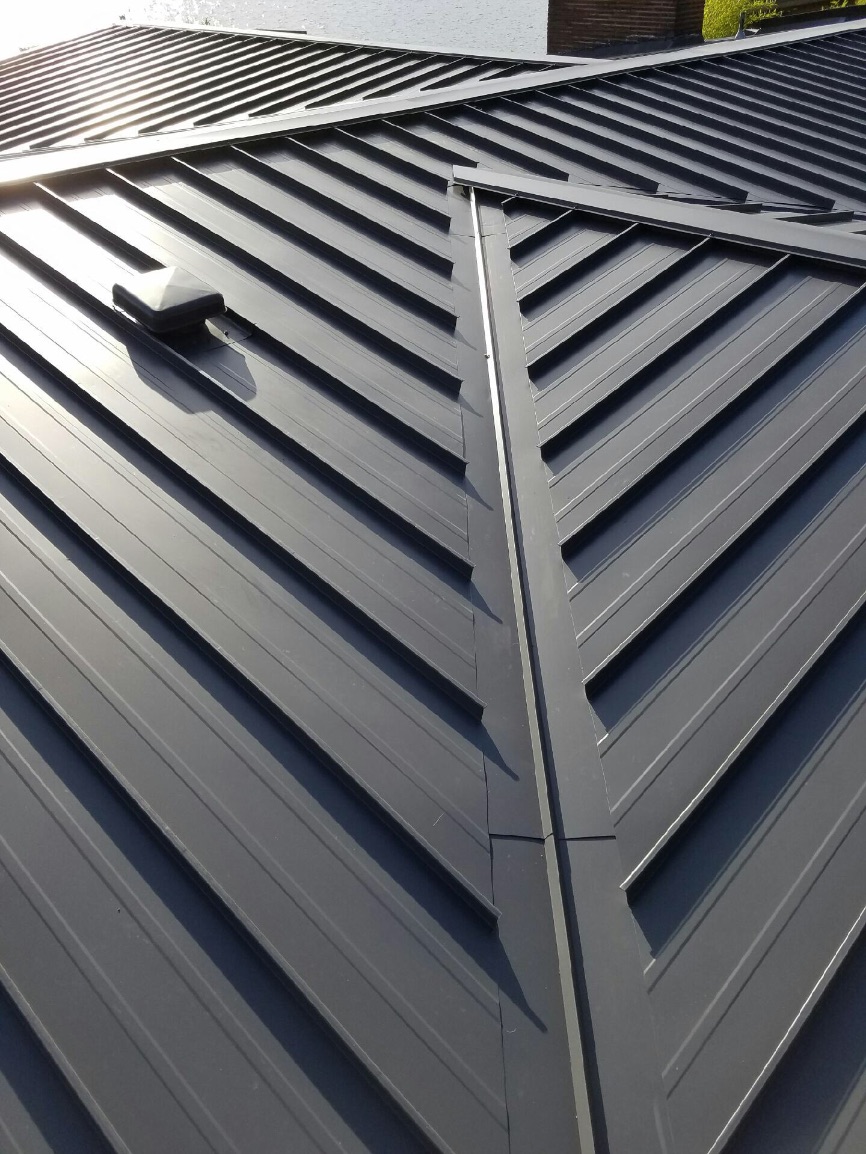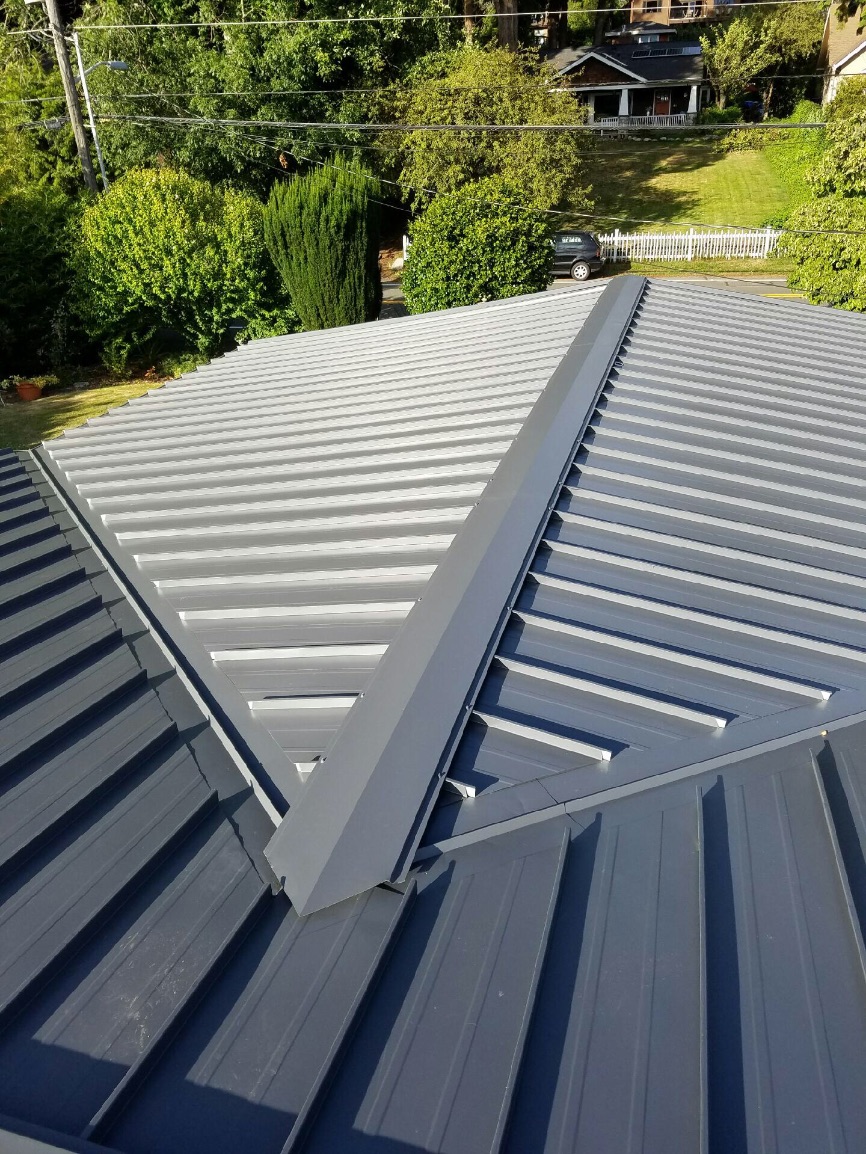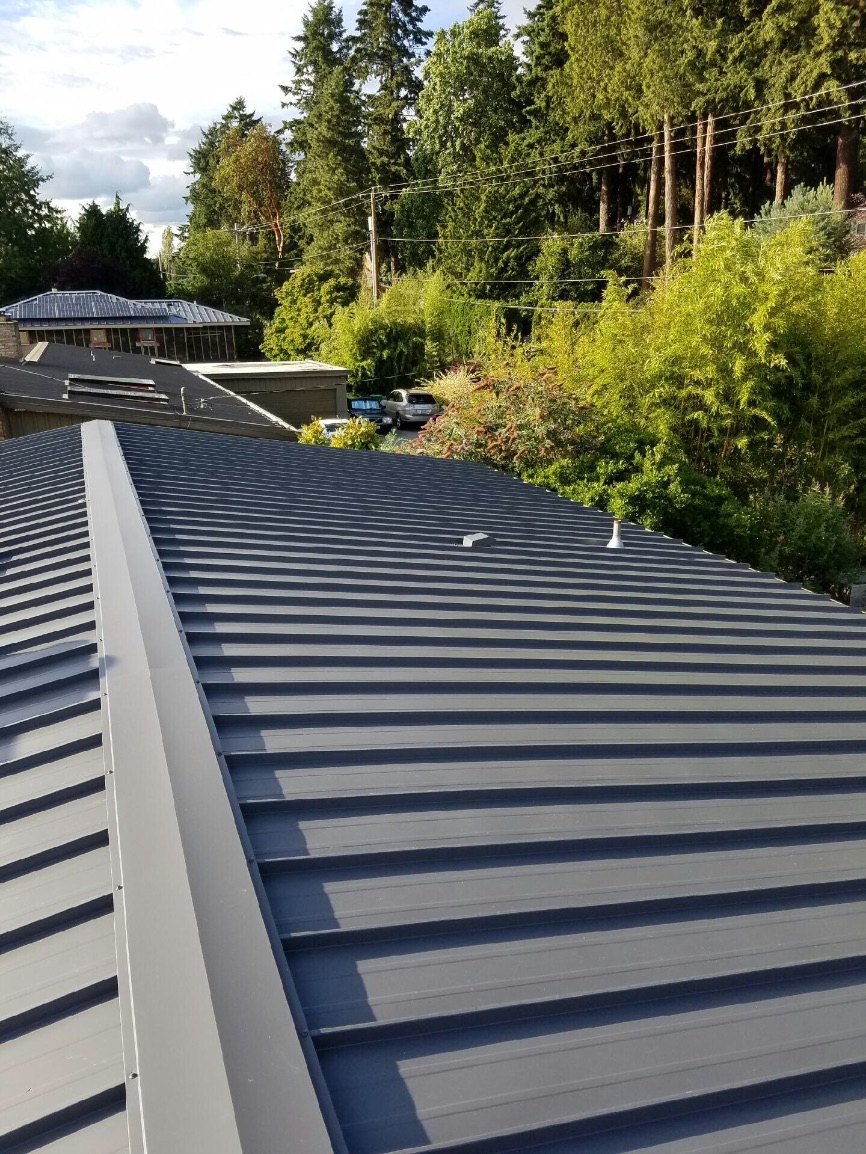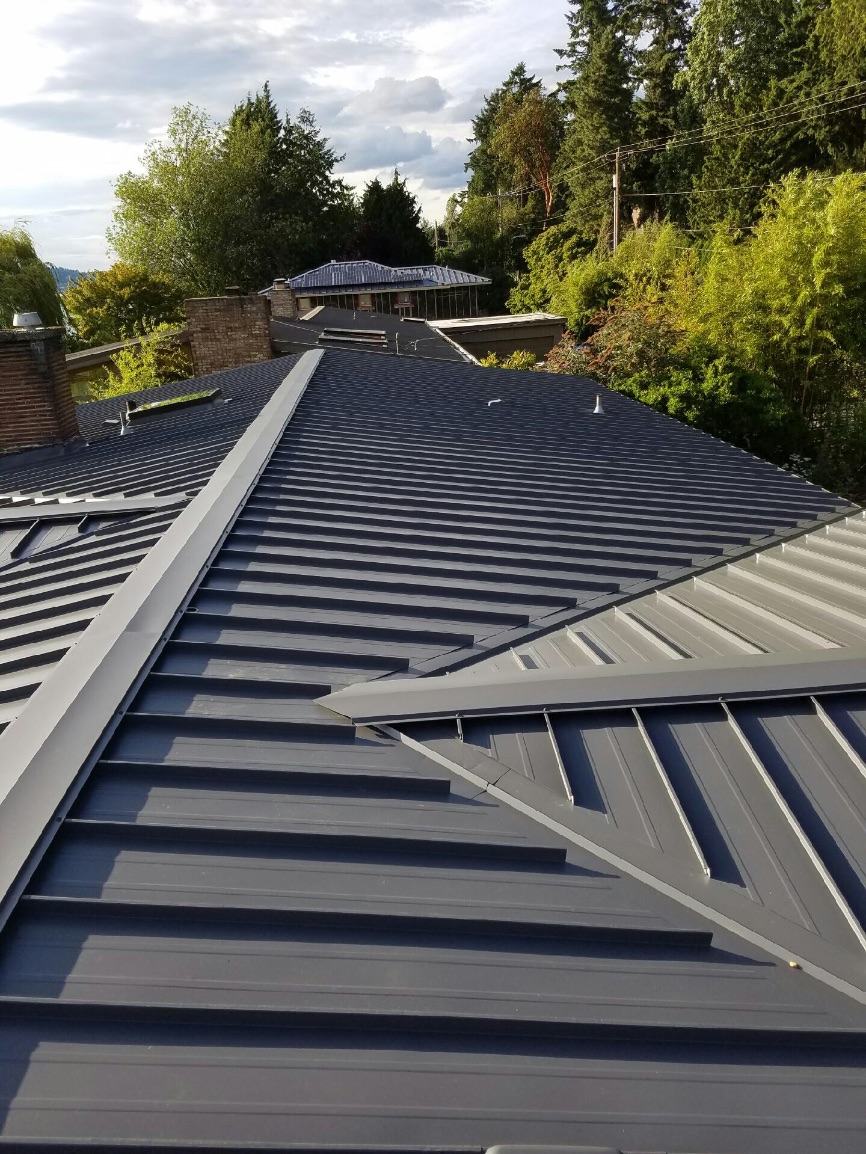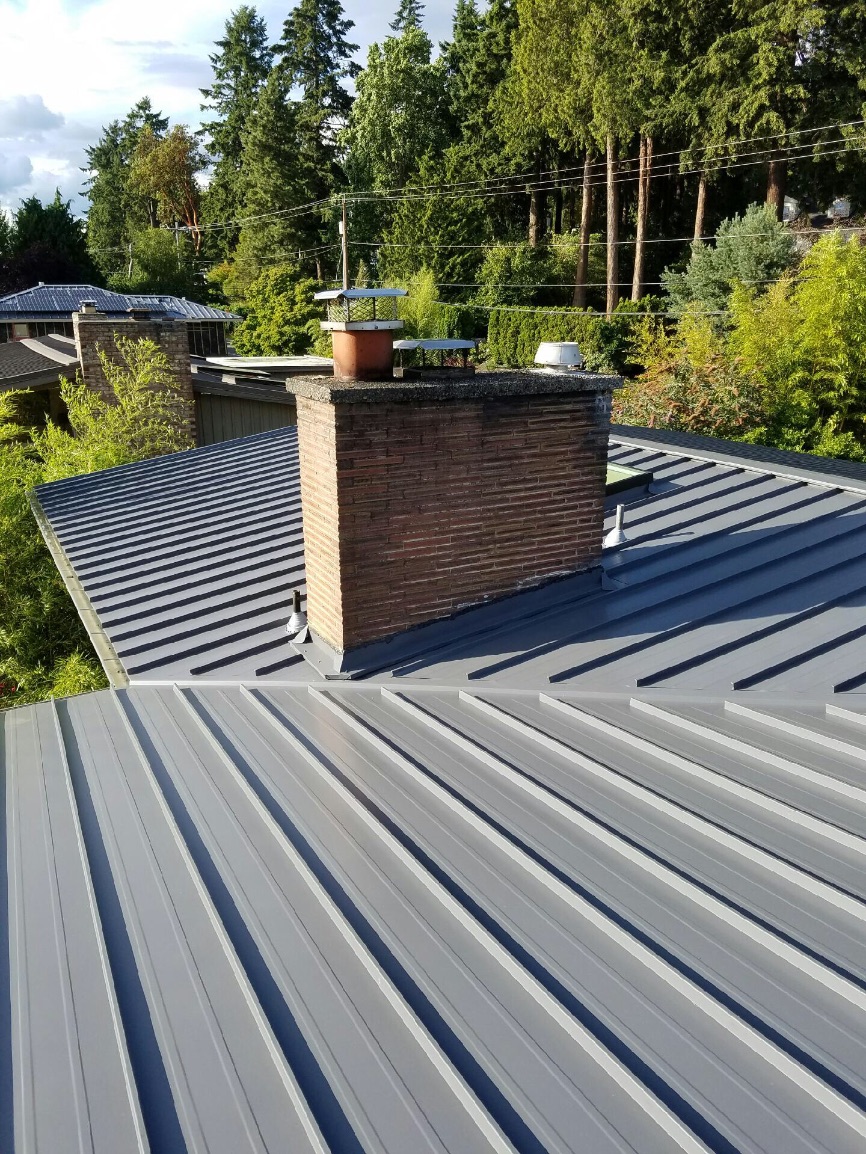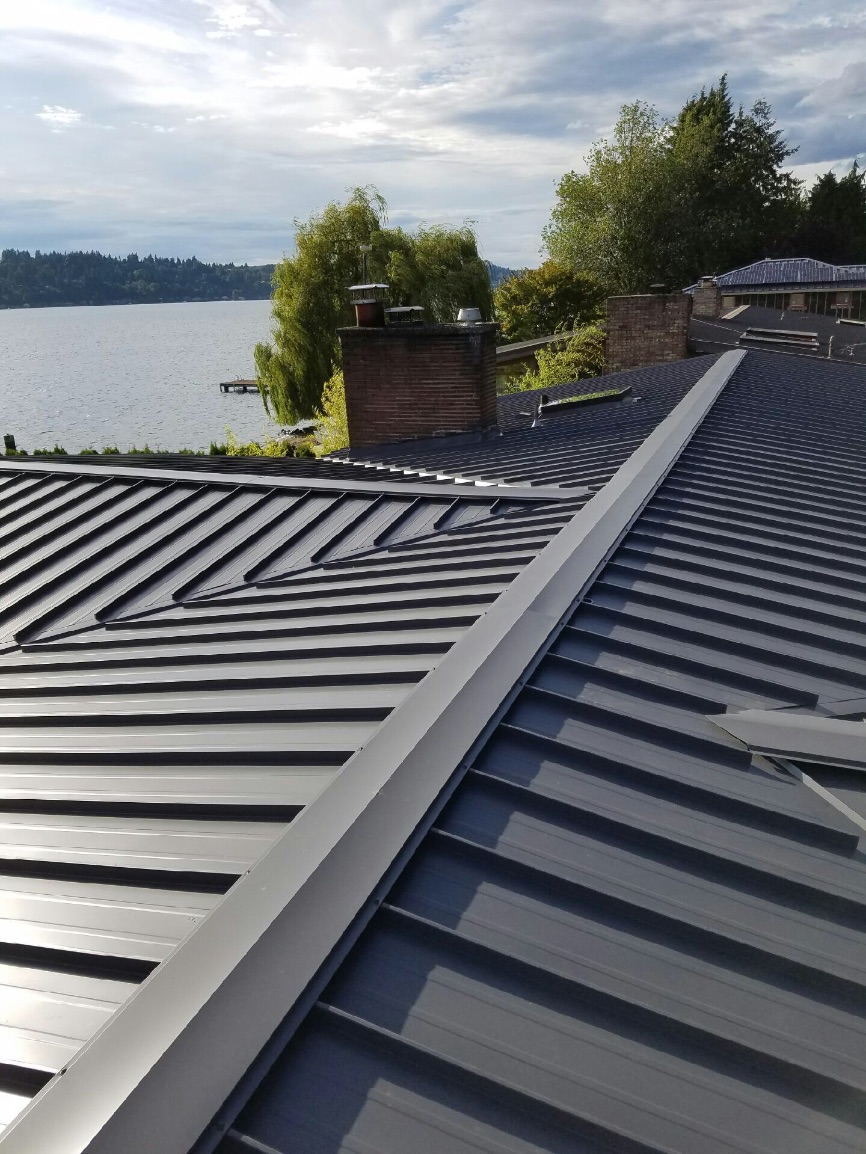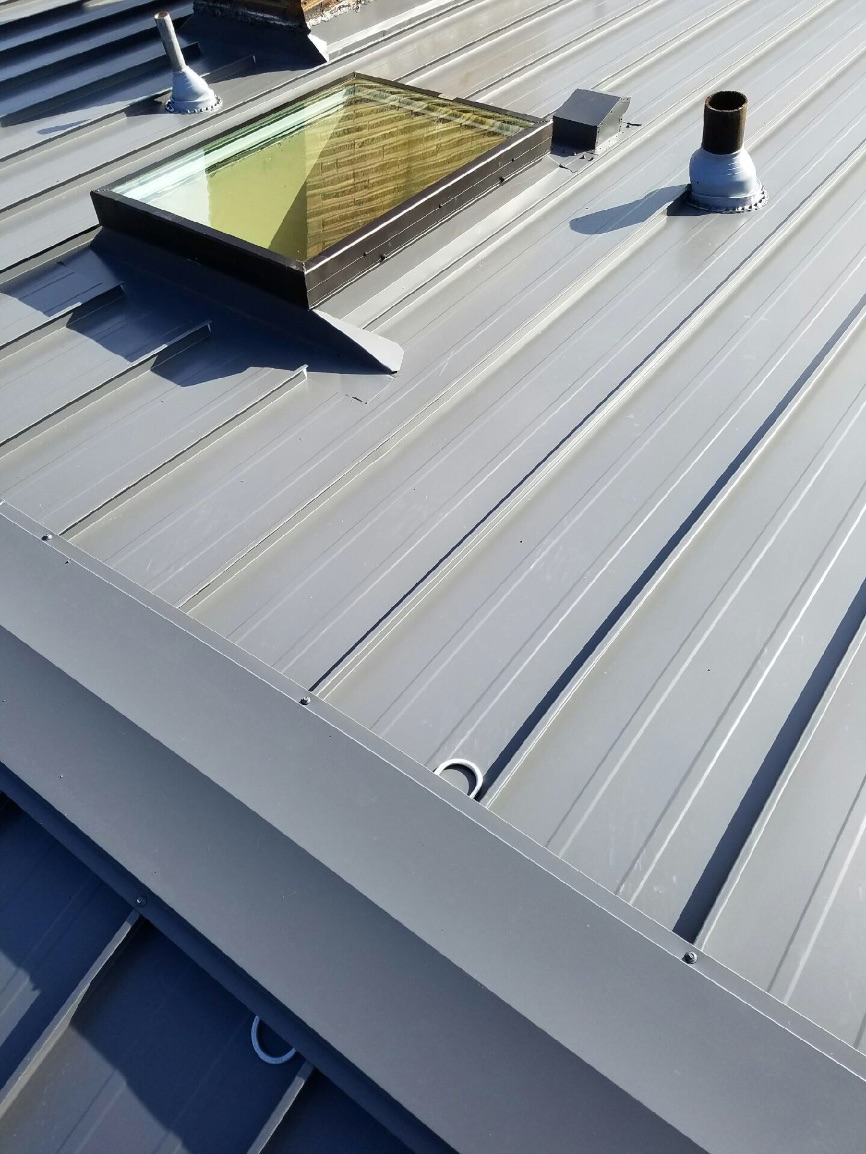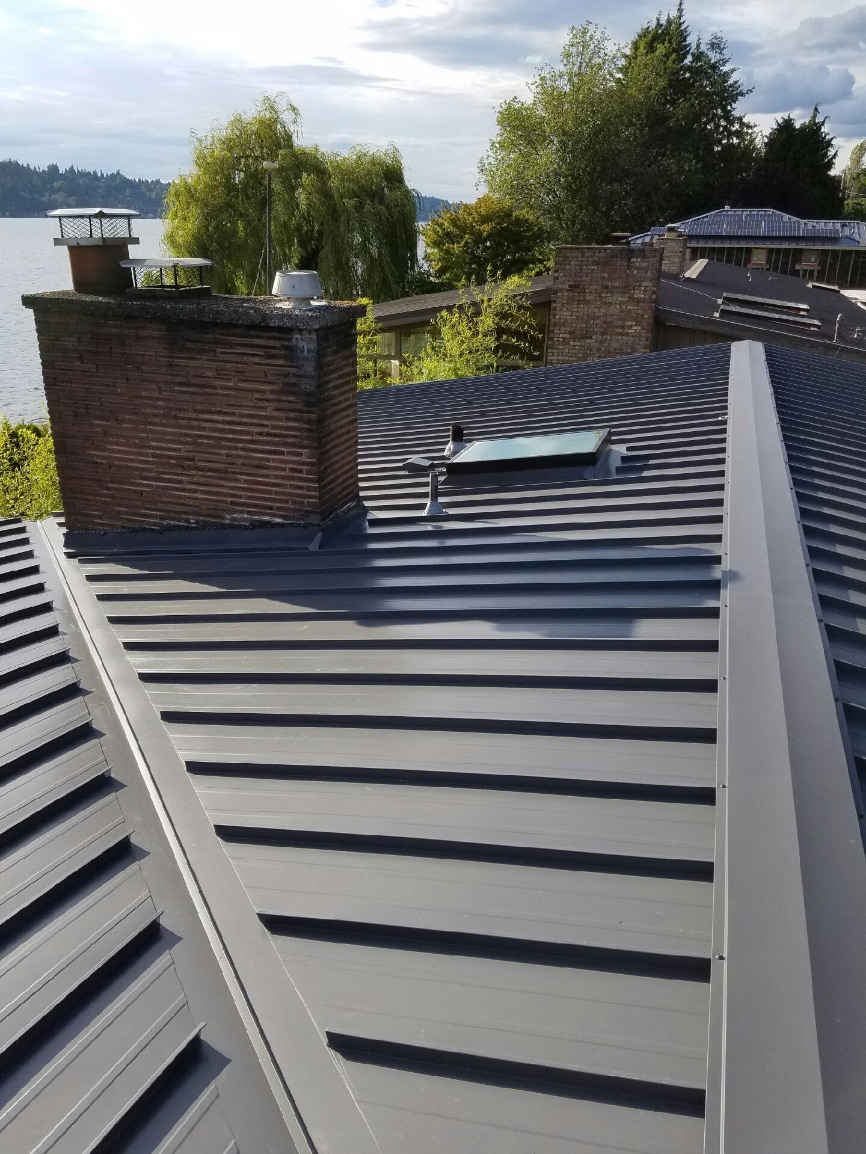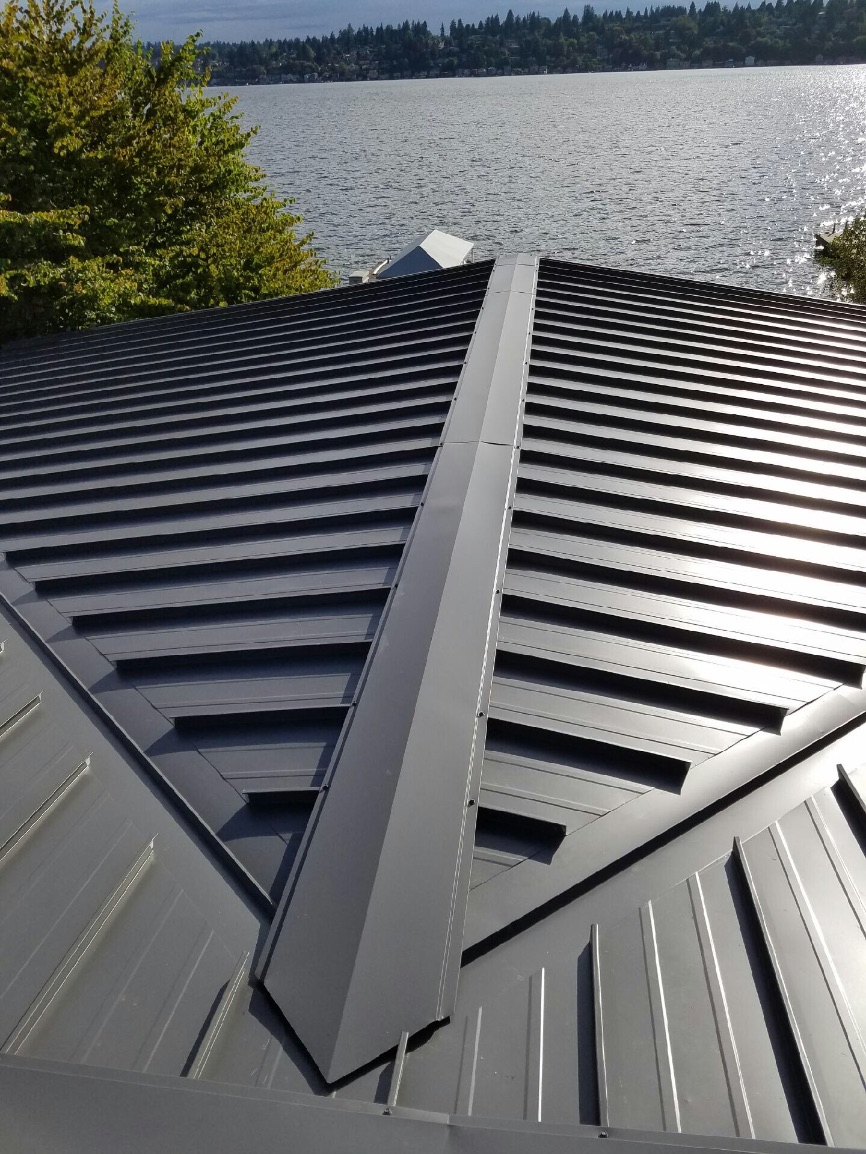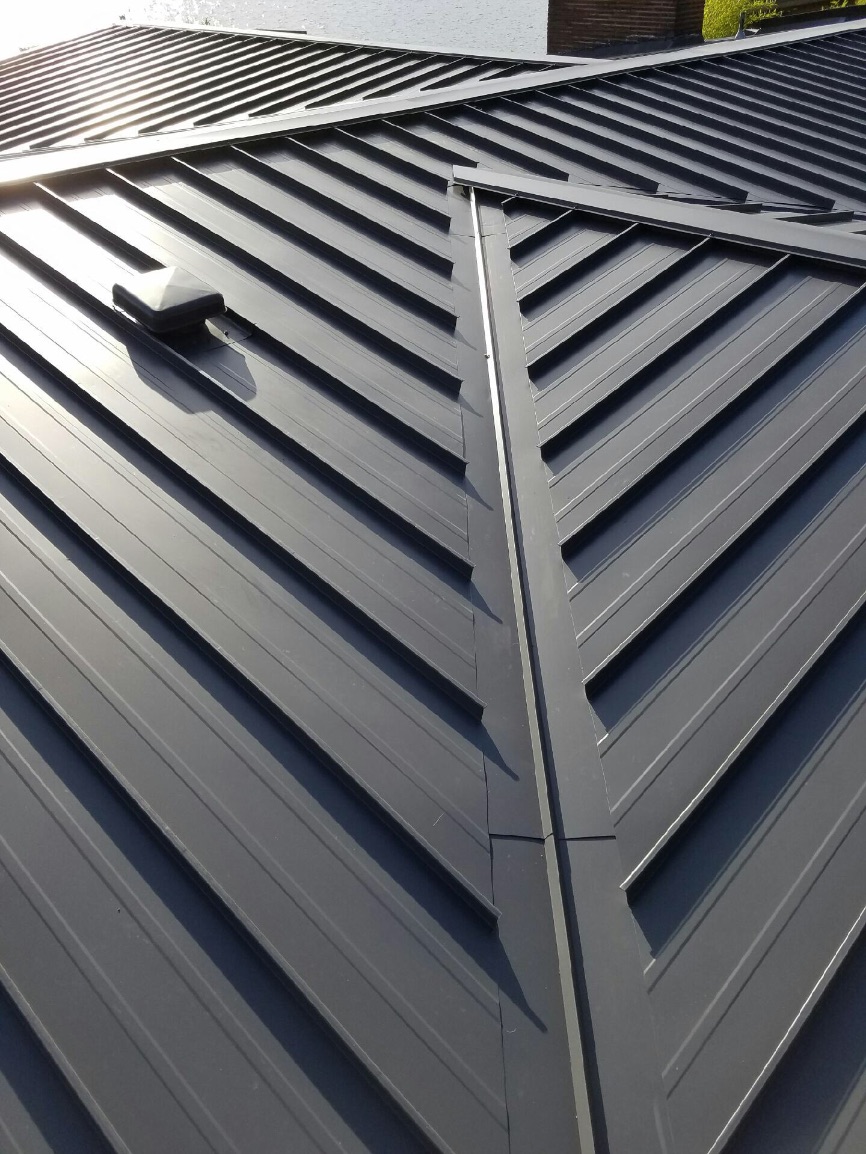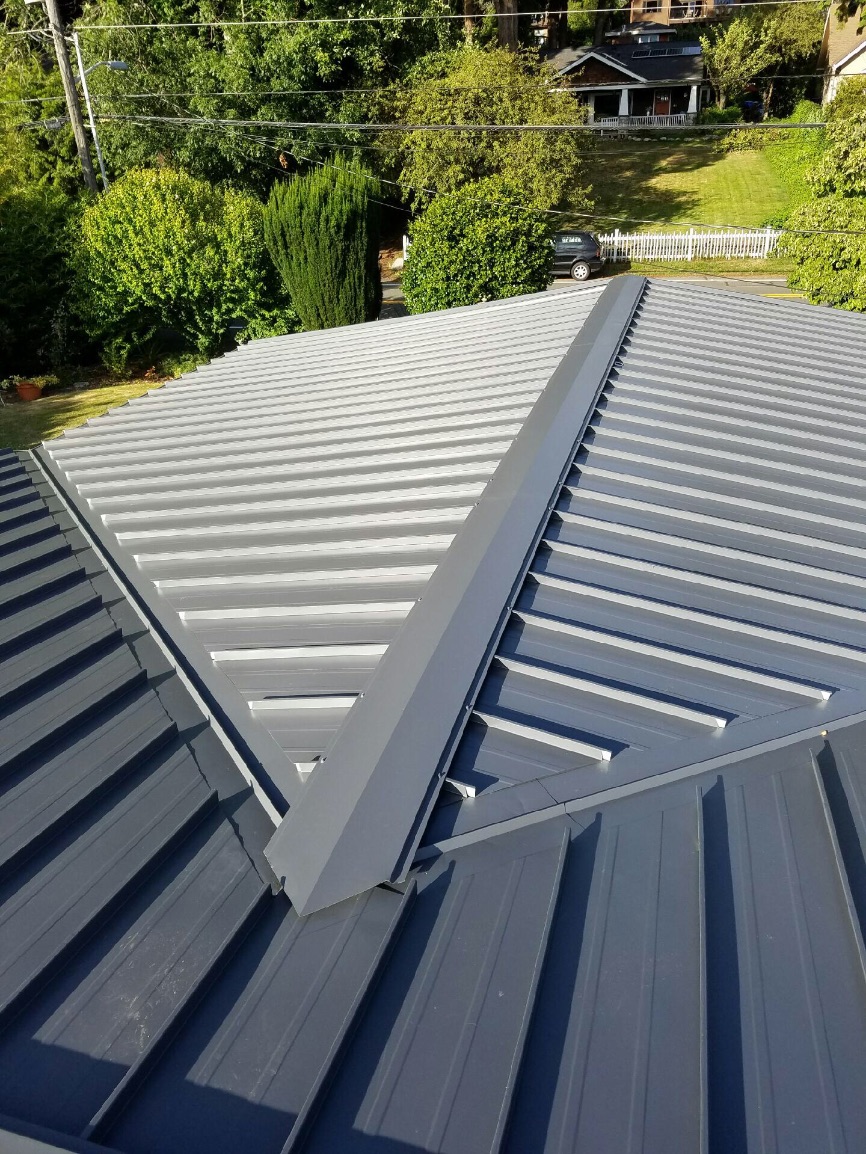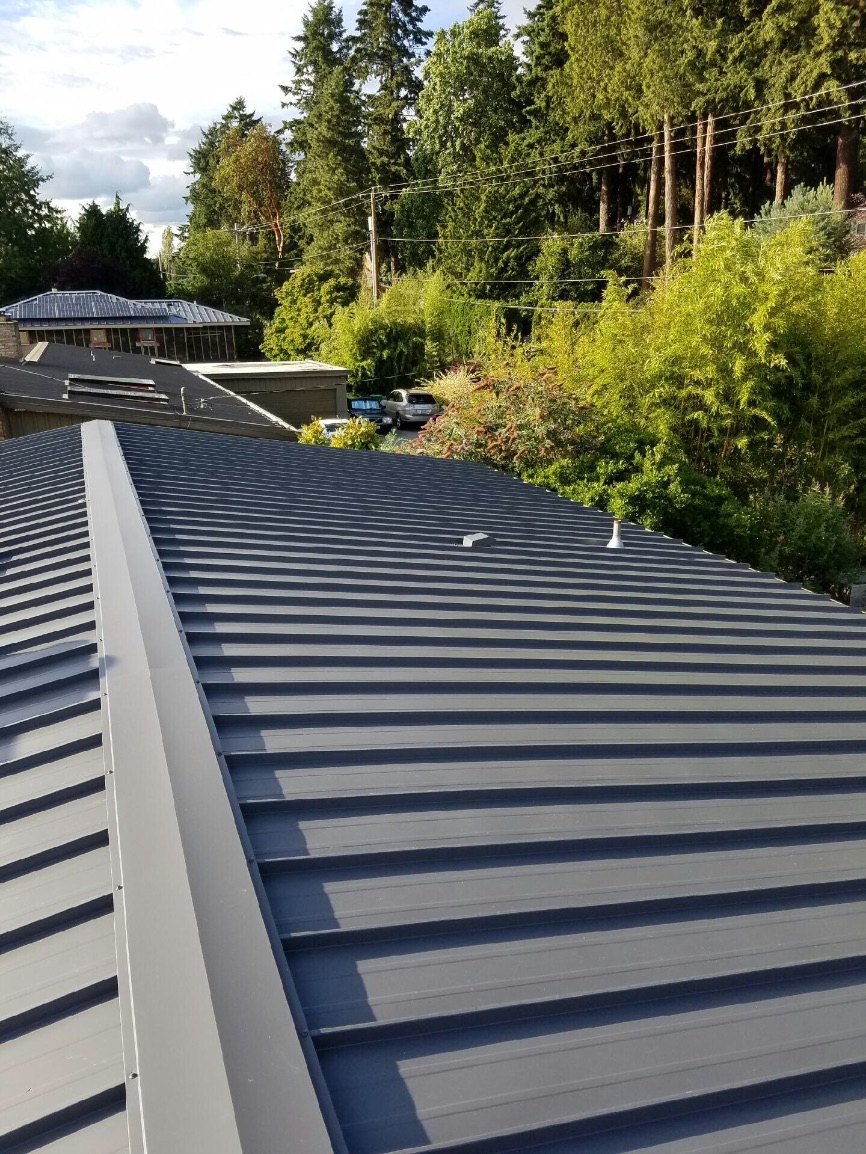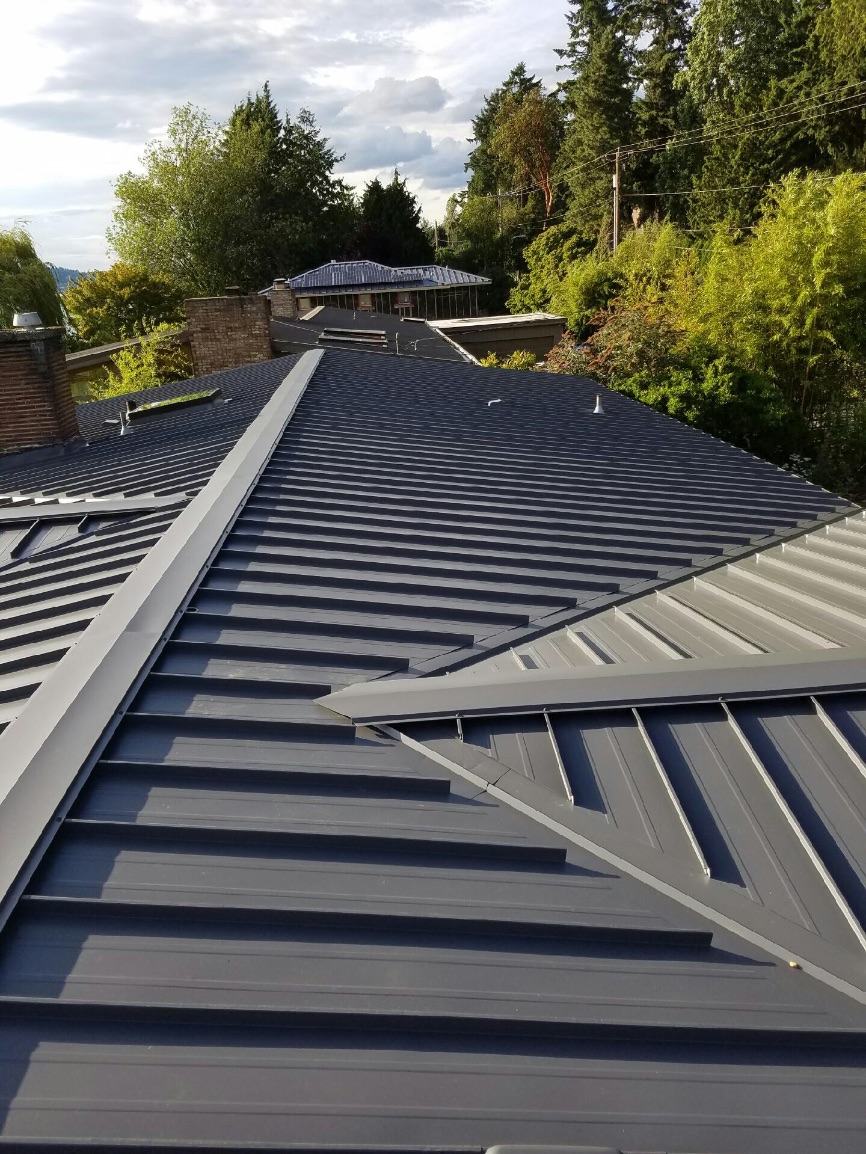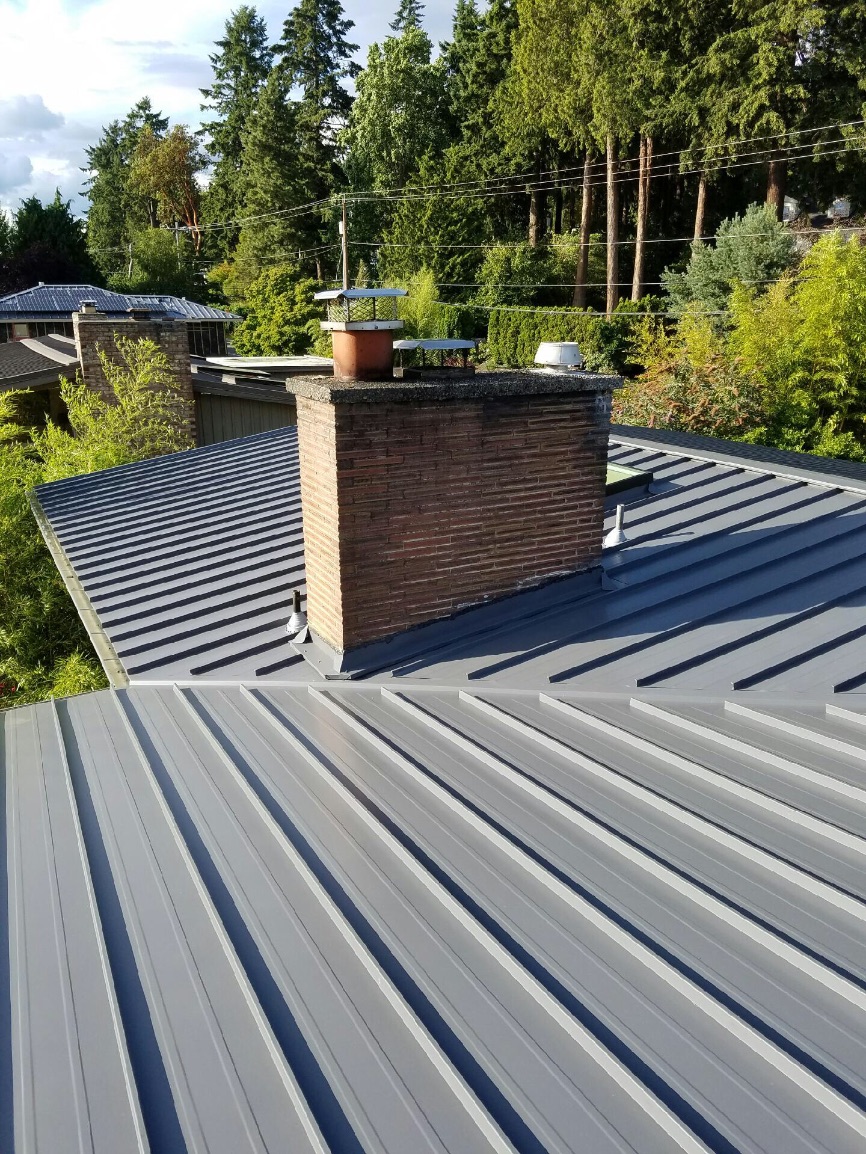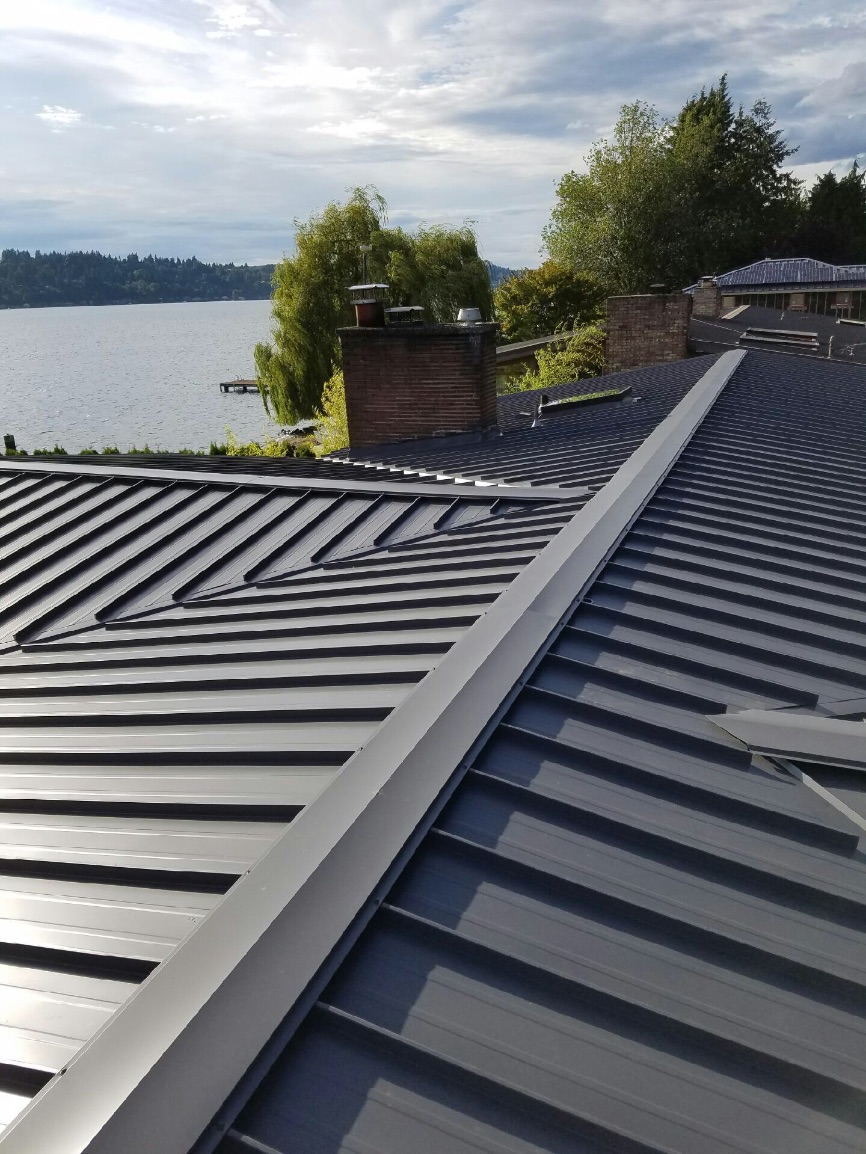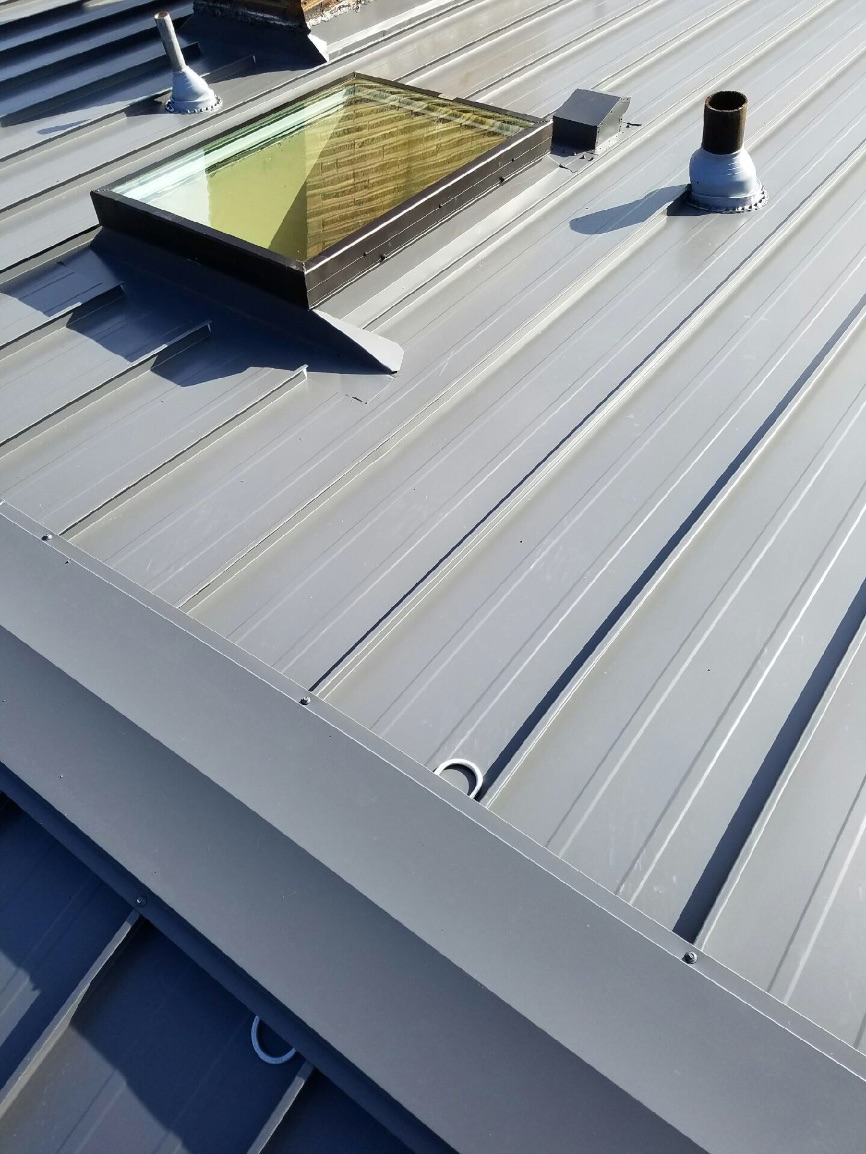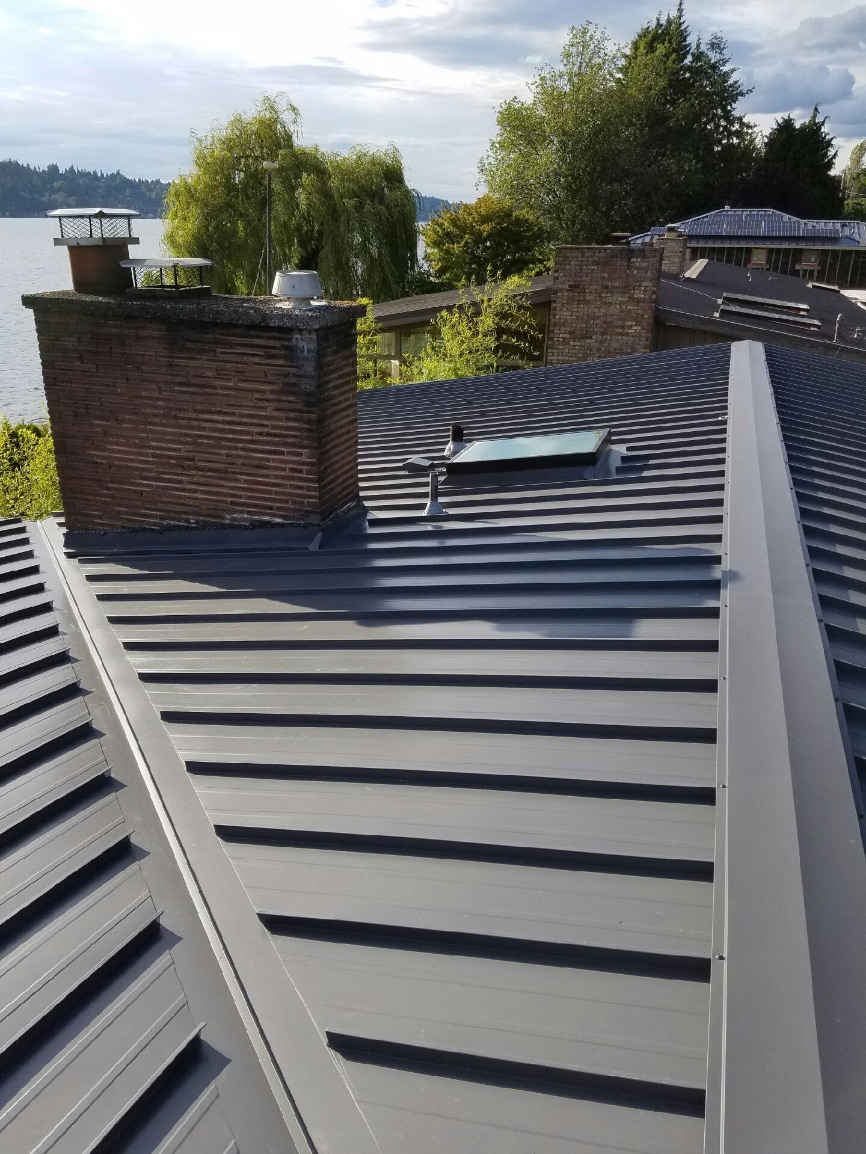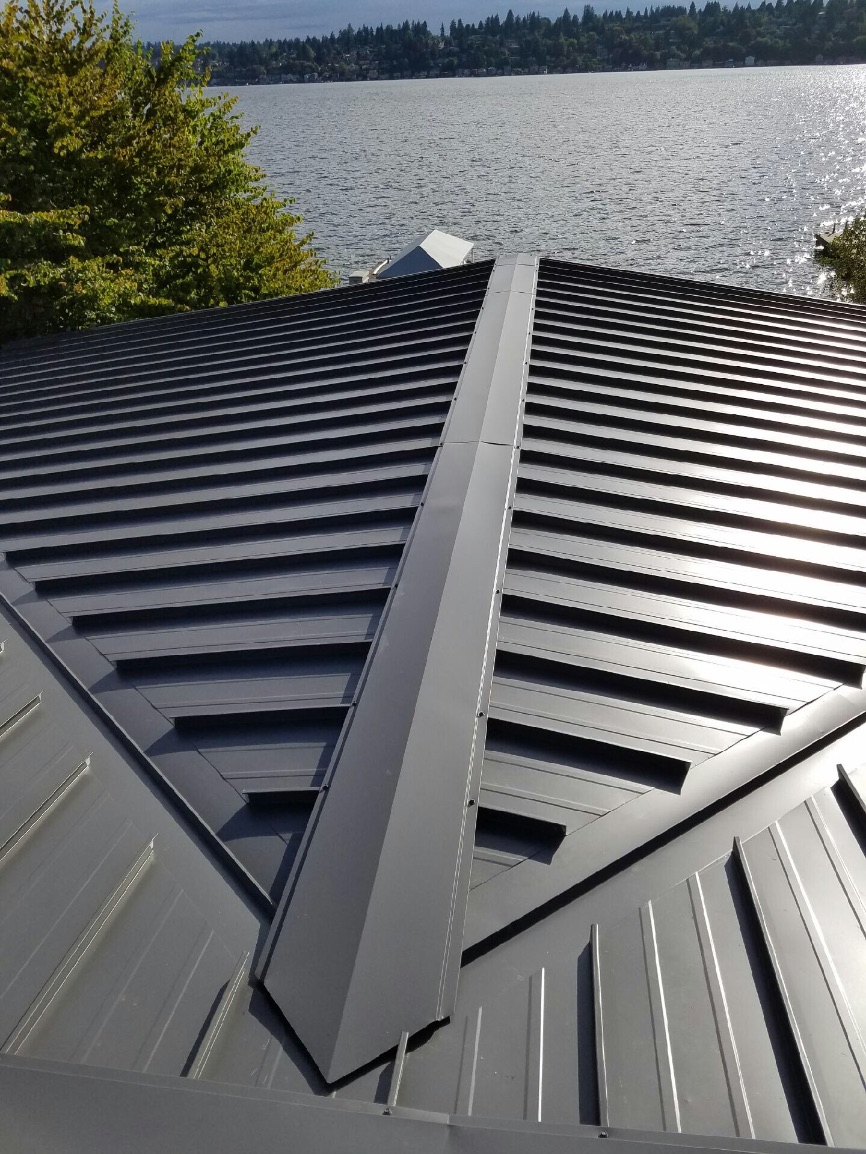 Please follow and like us: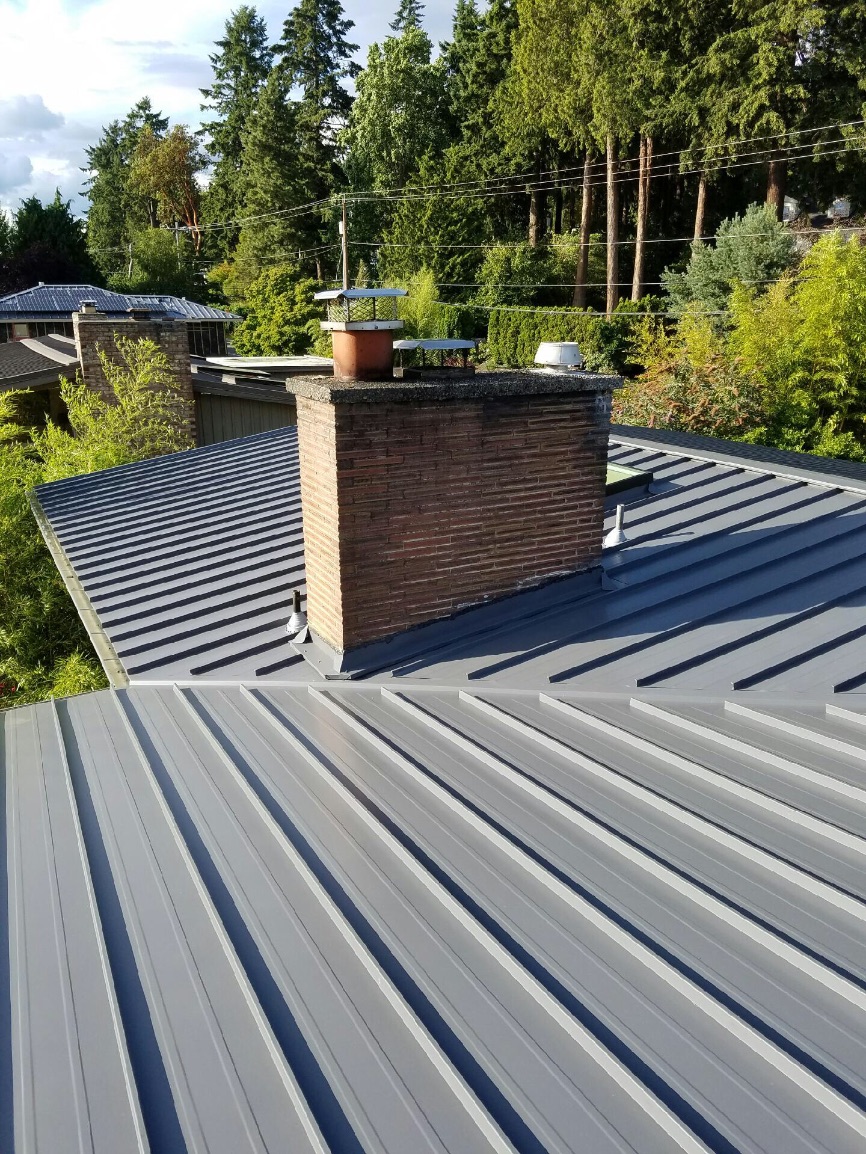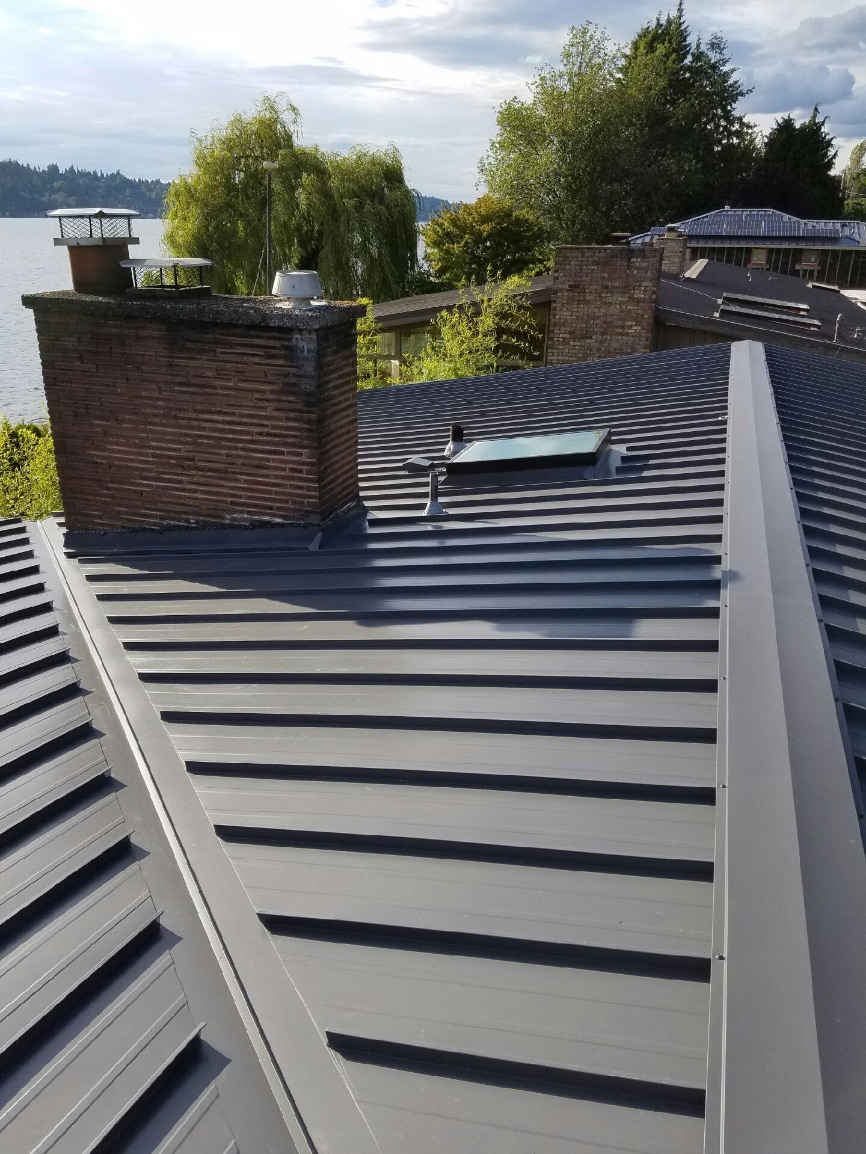 Products:
26-gauge Nu-Ray 12-inch Pencil Ribbed Panels, Series 2000 - Shown in Charcoal Gray
Description:
This is a Kirkland standing seam metal roof project.  The home is located in the Holmes Point neighborhood at the base of Finn Hill in Kirkland and along the shoreline of Lake Washington.  At the initial roof measure, we found that the home had the original hot tar and gravel roof system. It was also equipped with the older built-in gutter system.  At the owners request, we eliminated the built-in gutter system and installed all new fascia boards around the perimeter. This allowed us to install a traditional seamless K-5 gutter system. When installing a metal roof on older homes, it is important that the roof substrate is nice a level. Otherwise, all the inconsistencies of sagging or bad framing will be noticeable. Once the crew removed the old roofing, we executed a considerable amount of carpentry work  in order to make the roof suitable for a metal roof.