Seattle Presidential TL Roof Project
by Pinnacle Roofing Professionals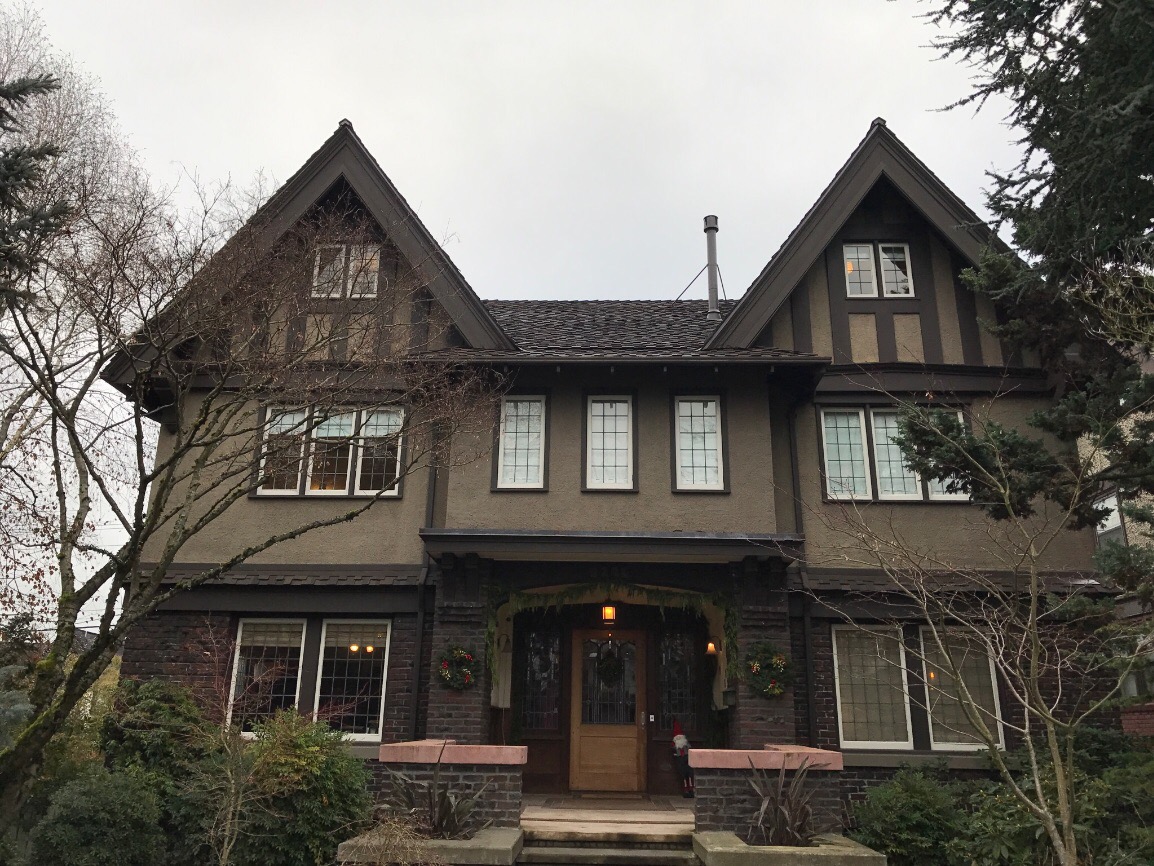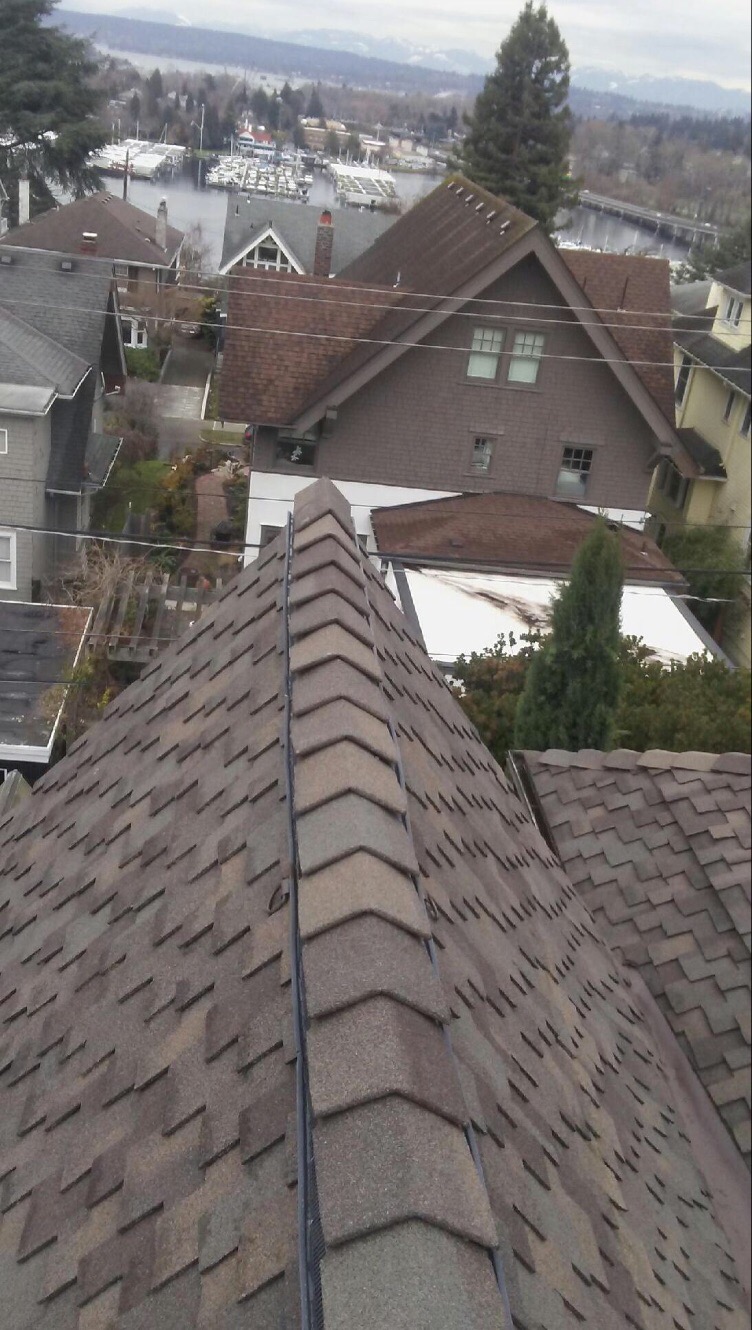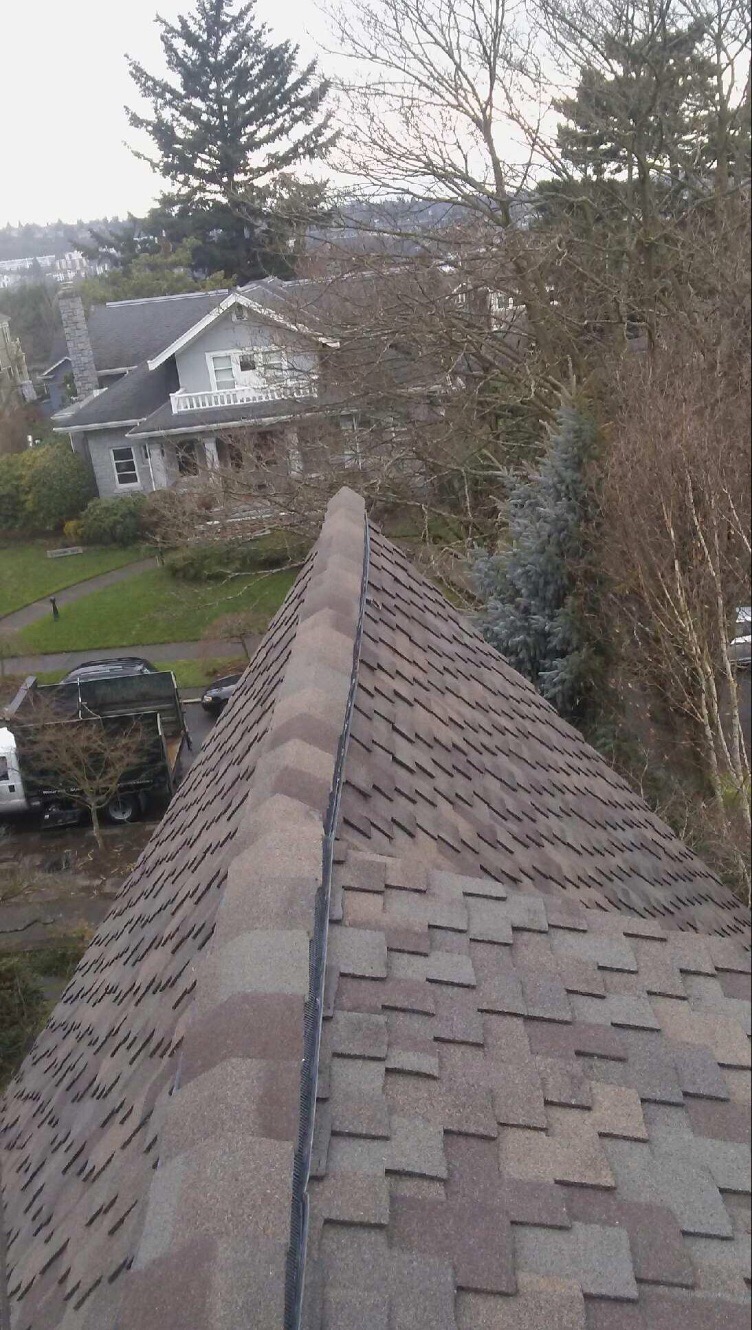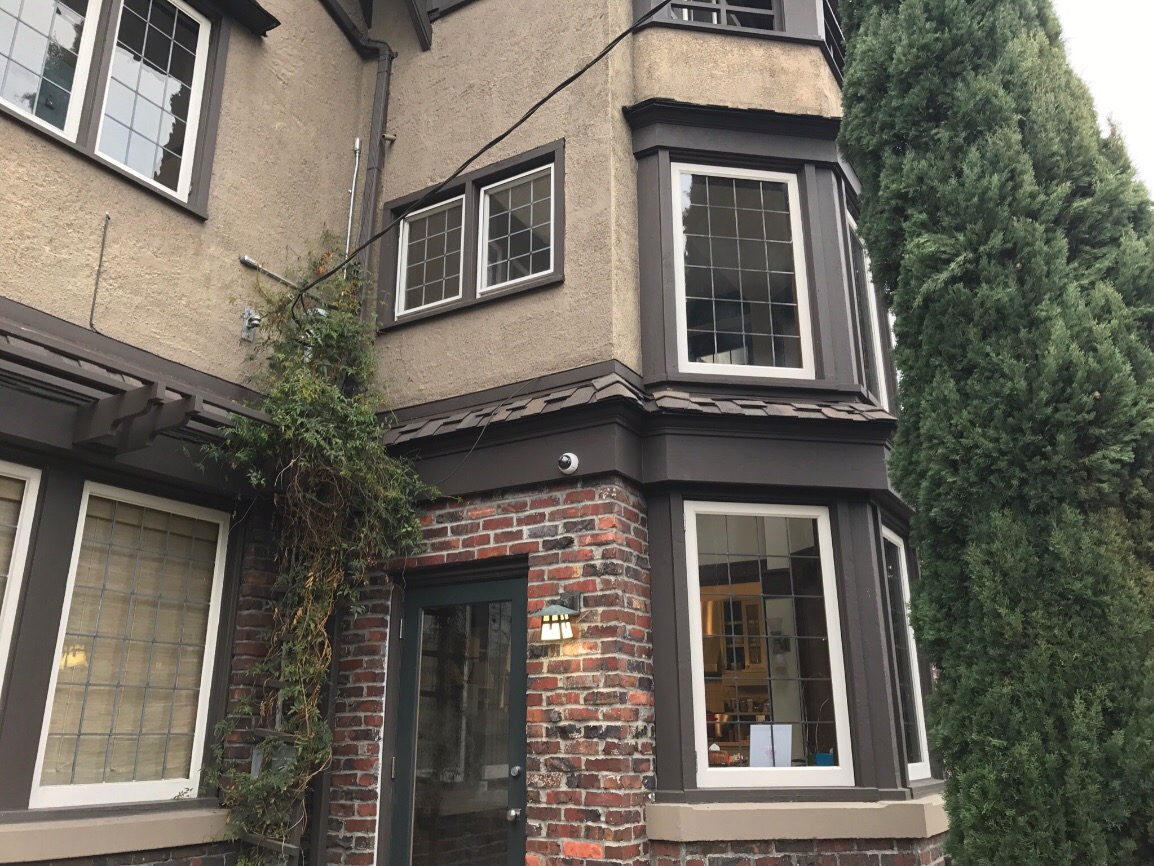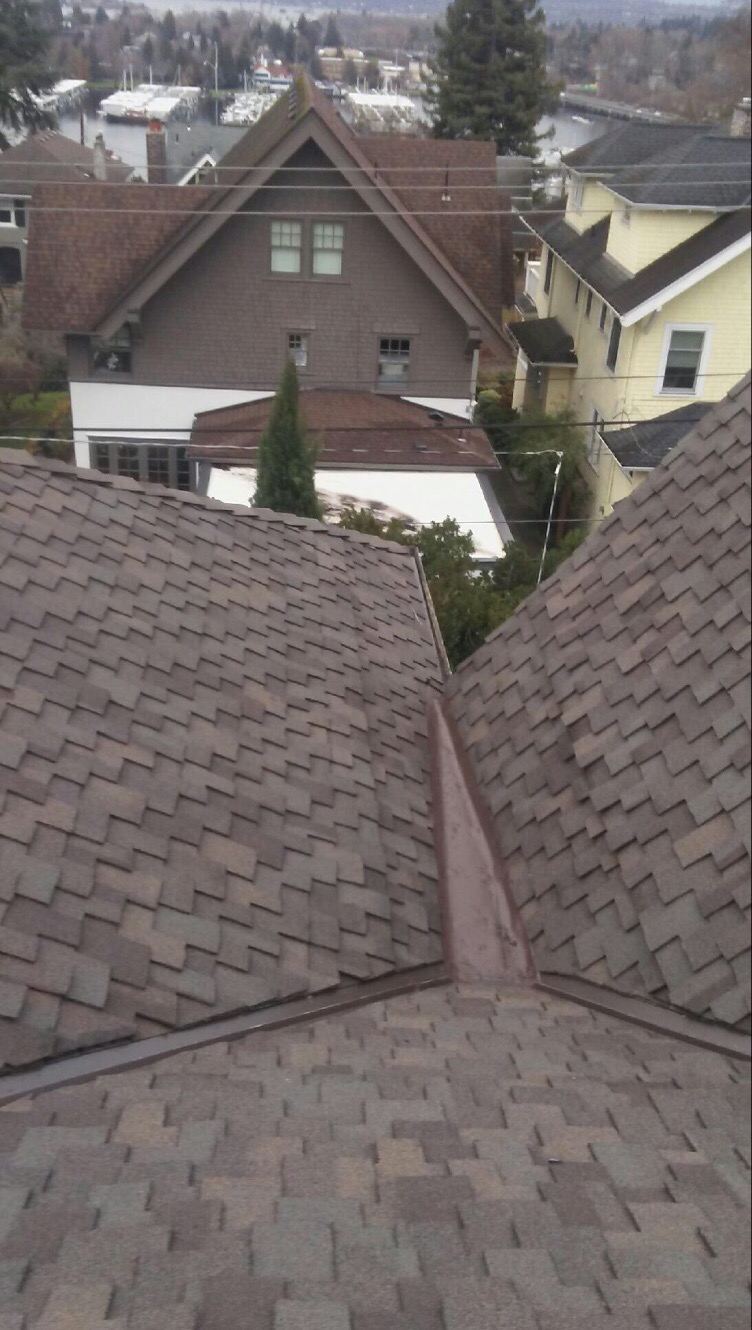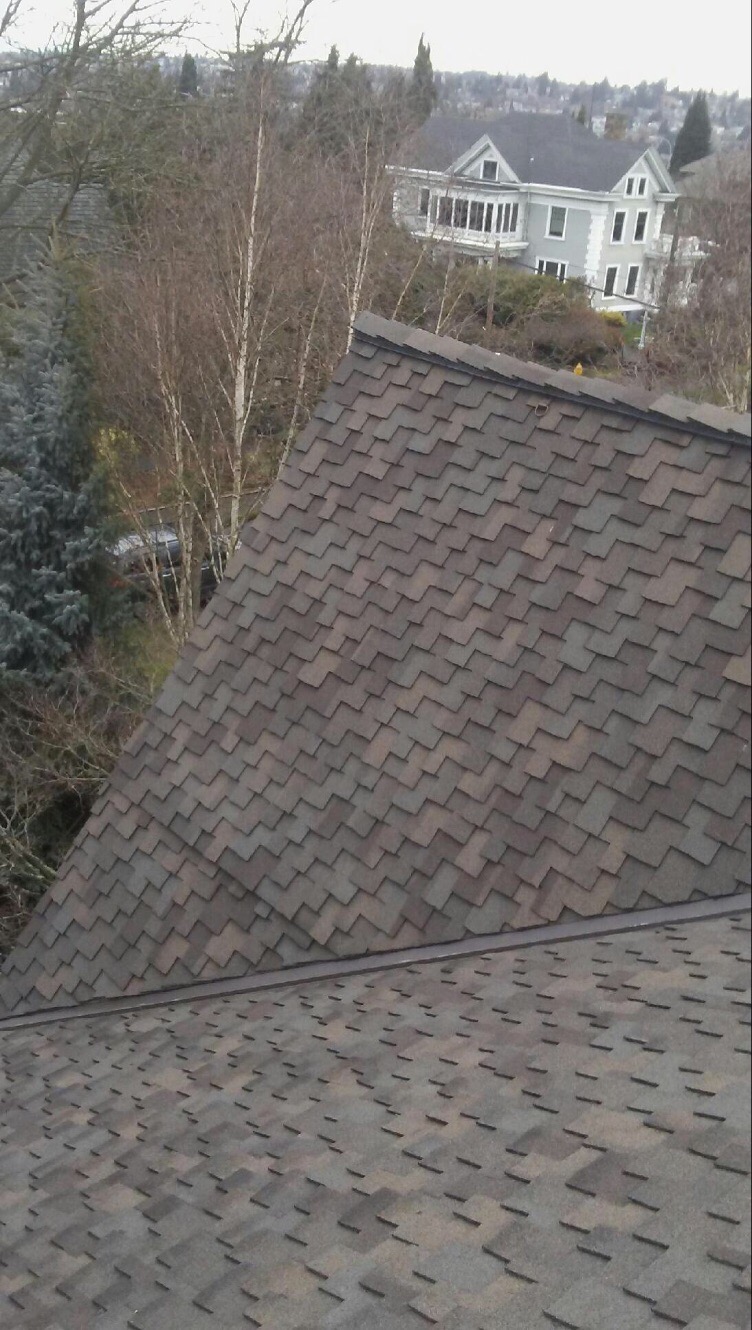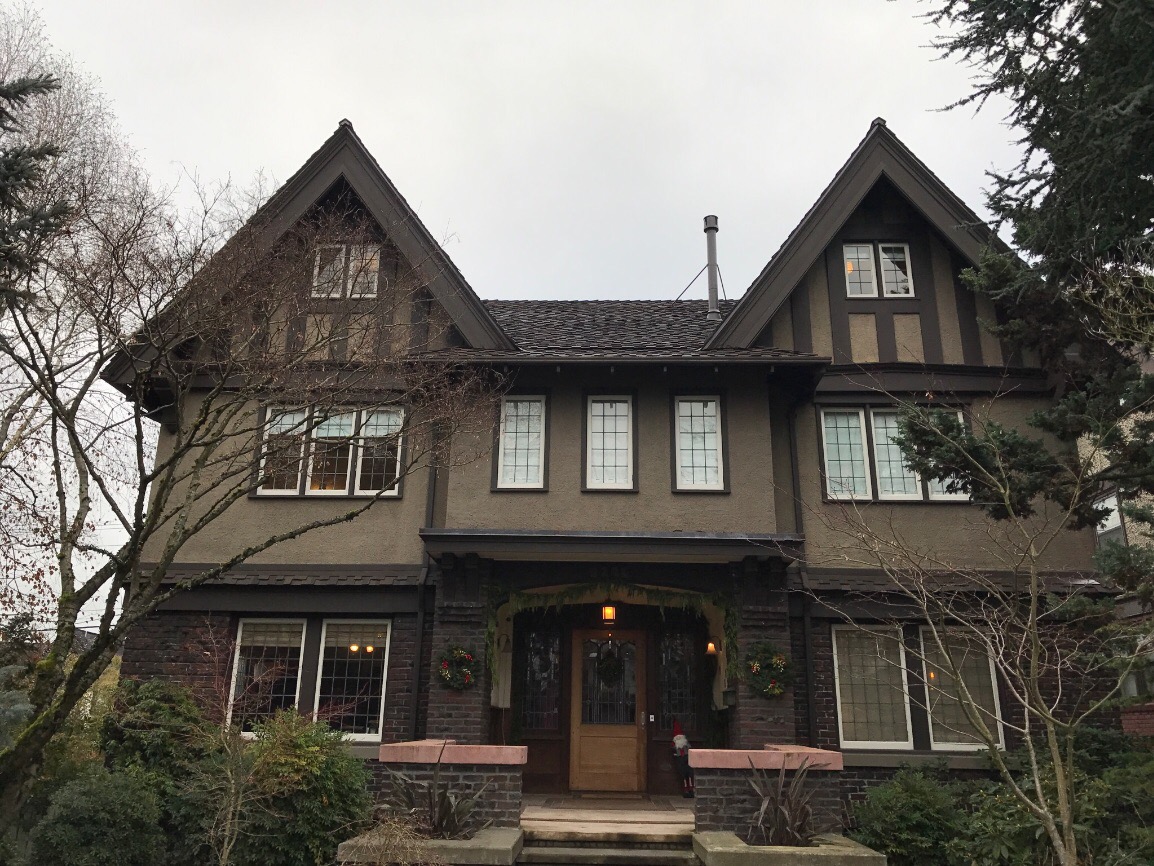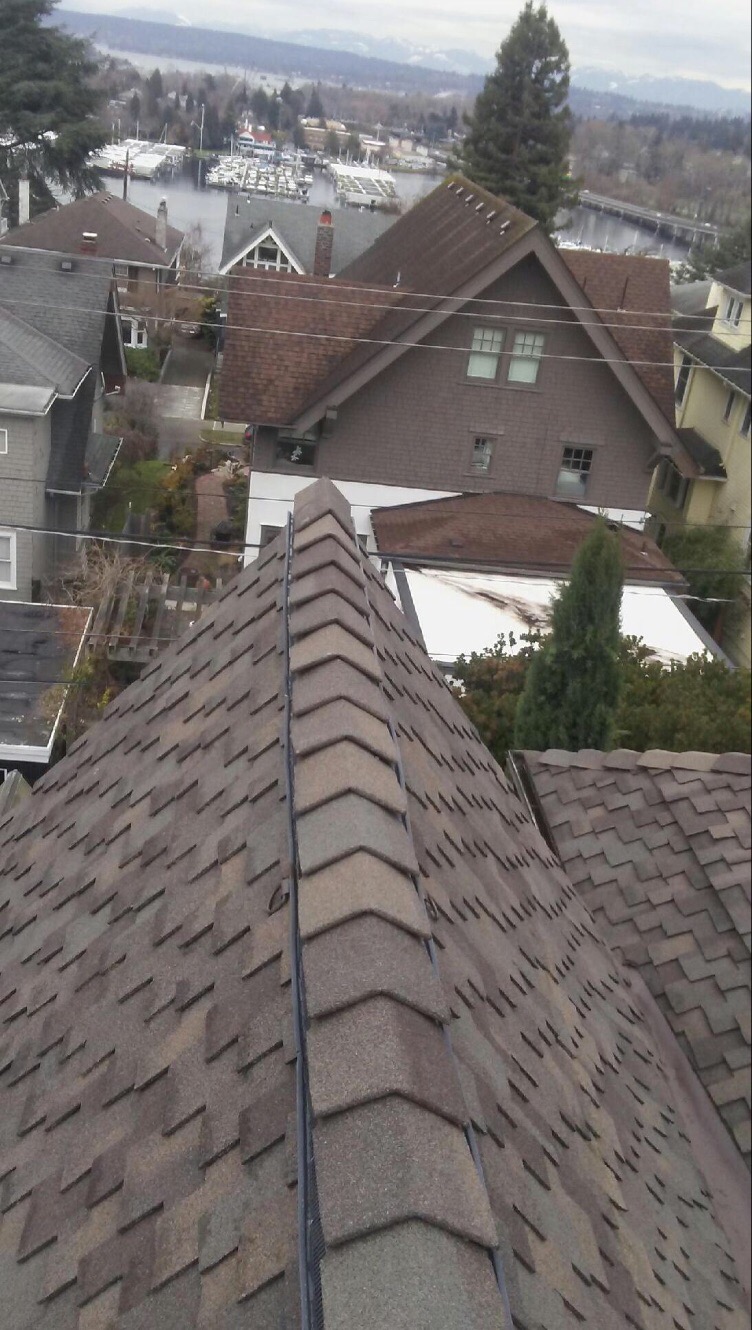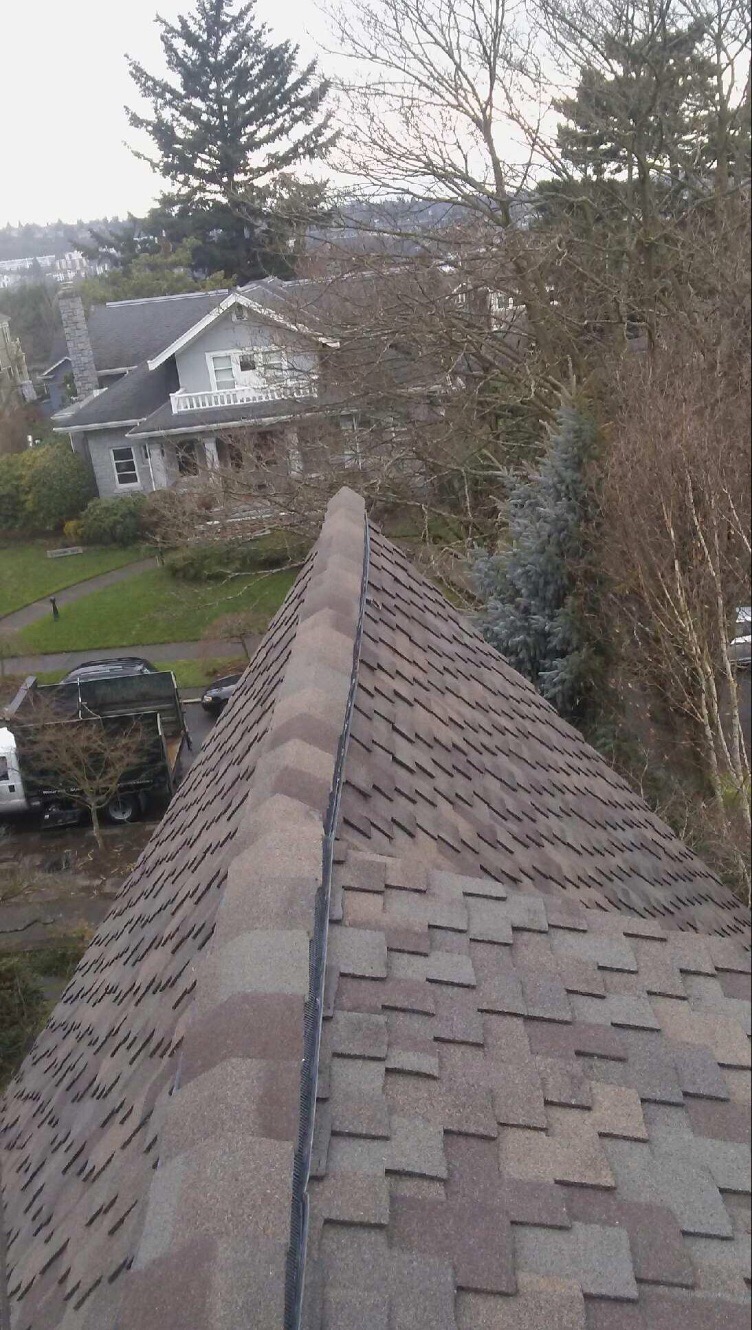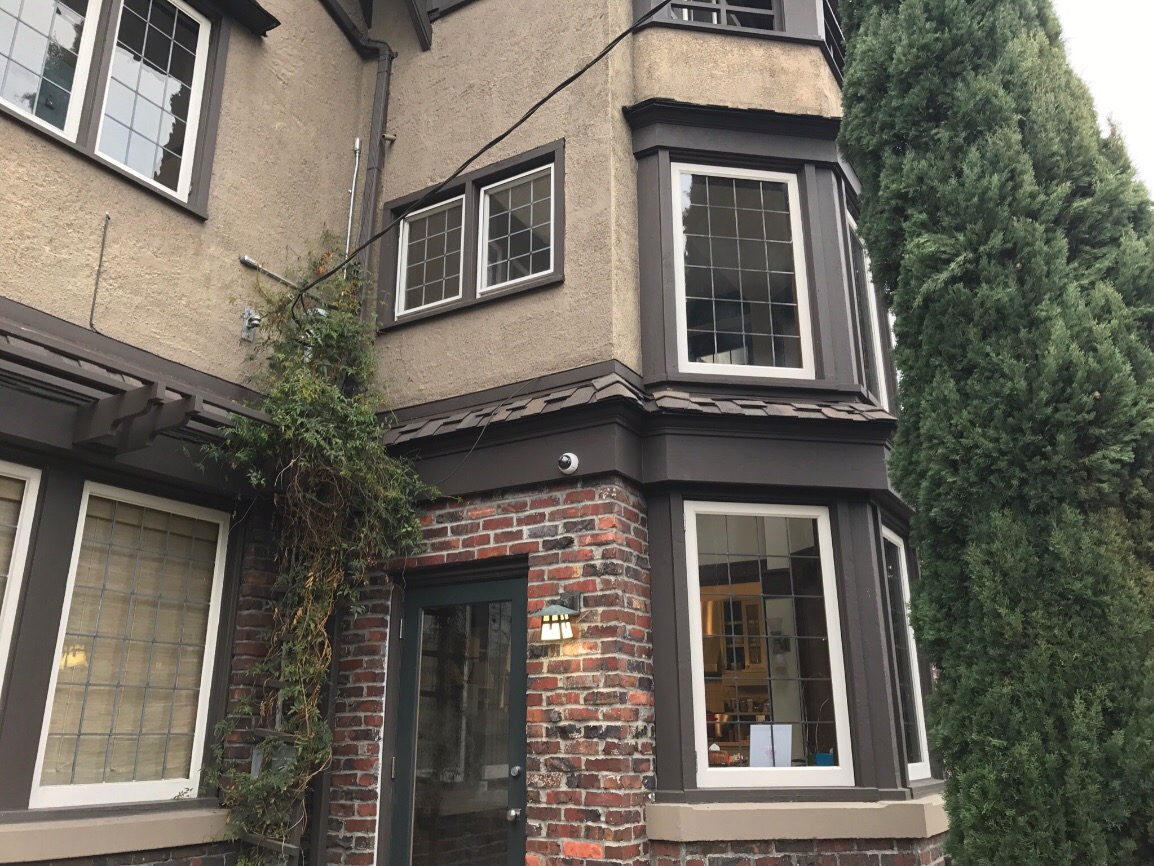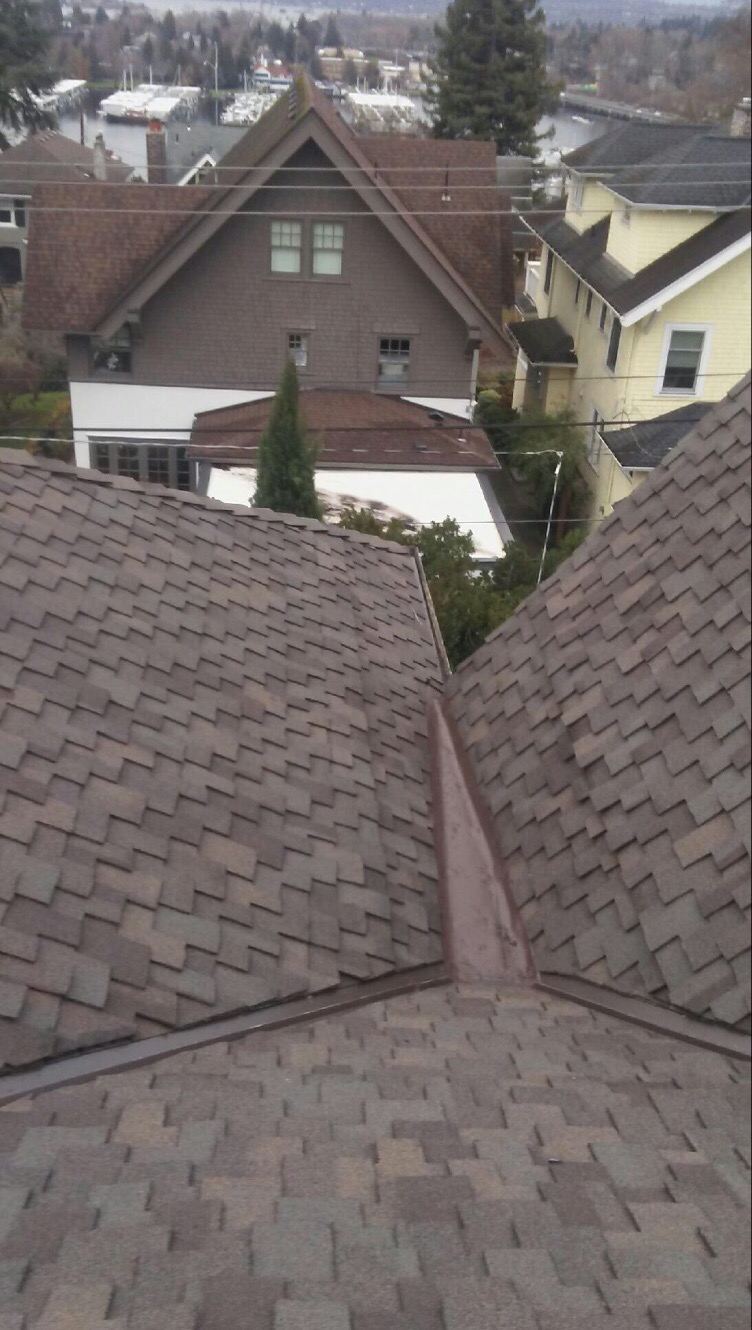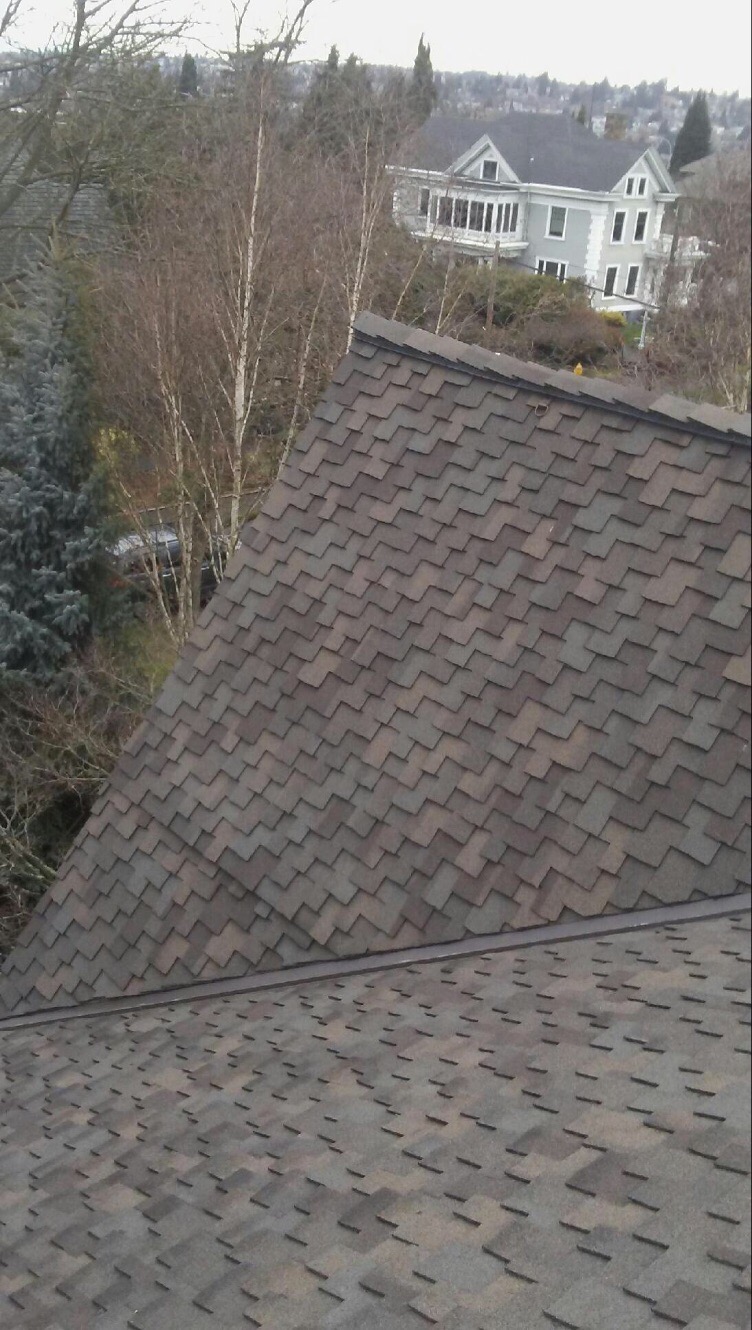 Please follow and like us: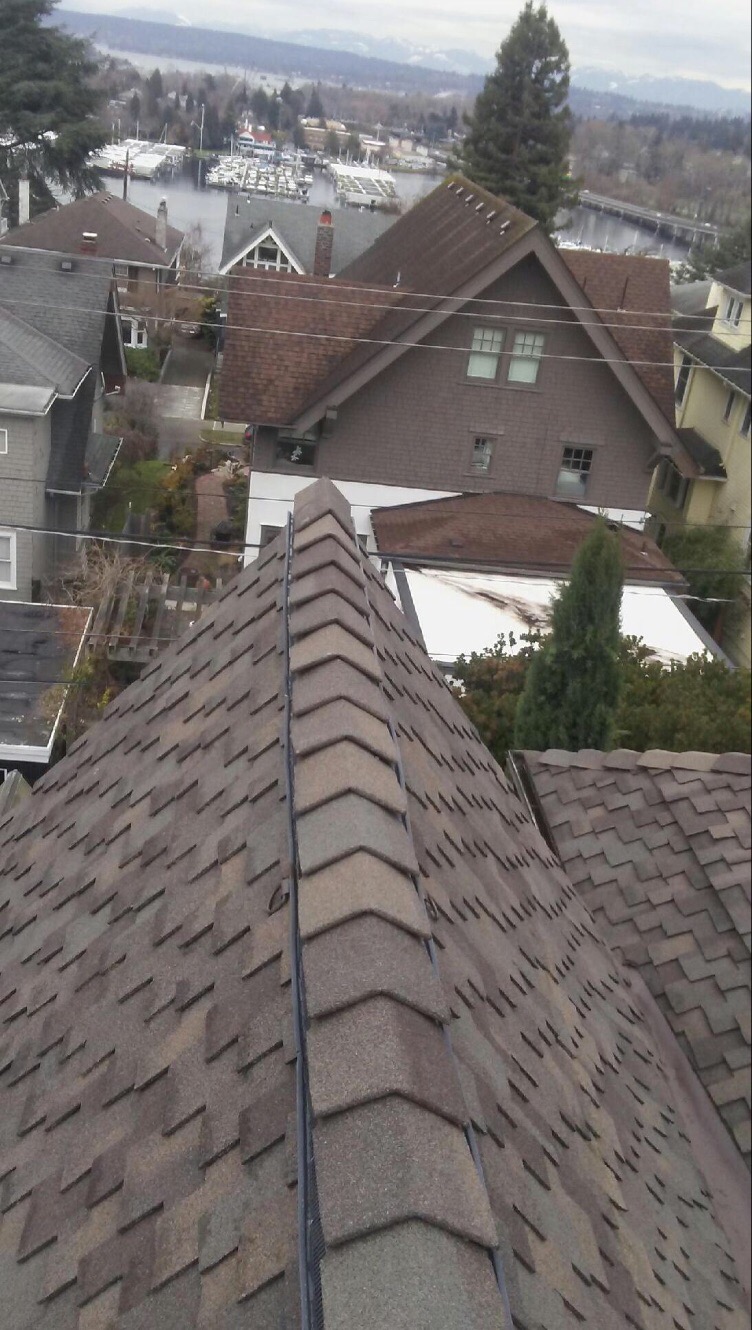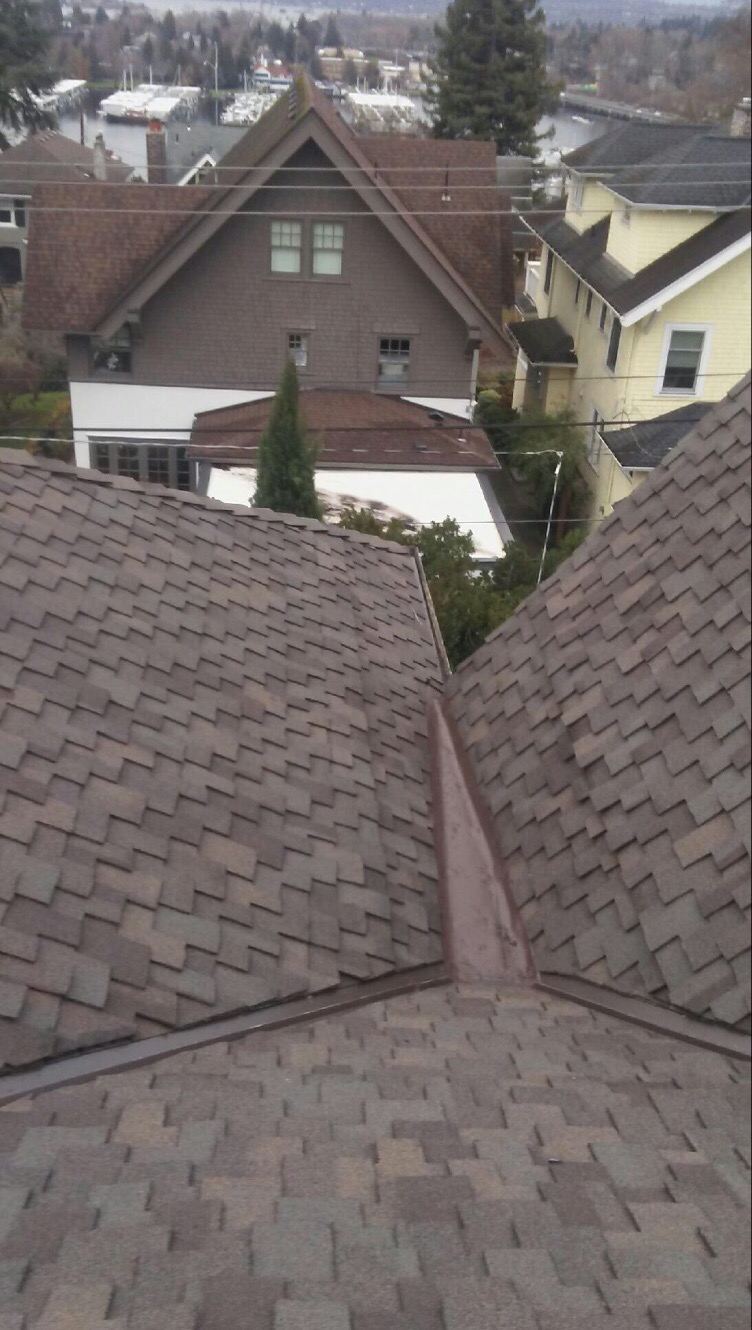 Products:
CertainTeed Presidential TL (Shown in Autumn Blend) CertainTeed Mountain Ridge CertainTeed Diamond Deck CertainTeed WinterGuard 80 mil. PVC by IB Roof Systems (Shown in dark brown)
Description:
This is a Seattle Presidential TL Roof Project where we removed several layers of old roofing material and installed a new CertainTeed Presidential TL Roof System. We upgraded the ventilation by incorporating CertainTeed's "The Edge Vent" product for intake ventilation and installed CertainTeed's Ridge Vent System for exhaust ventilation. Because of the extreme roof pitch (very steep) and because there was limited access to the roof lines, special care had to be taken to protect the landscape.  More telling, this unique Seattle Roof Project has "dead valley" areas where special care had to be taken both workmanship wise and product wise to ensure a watertight roof system. Another labor sensitive portion of this Seattle Presidential TL Roof Project was the small "eyebrow" mansard type roof that wrapped around the house.