West Seattle Solar Project
by Pinnacle Roofing Professionals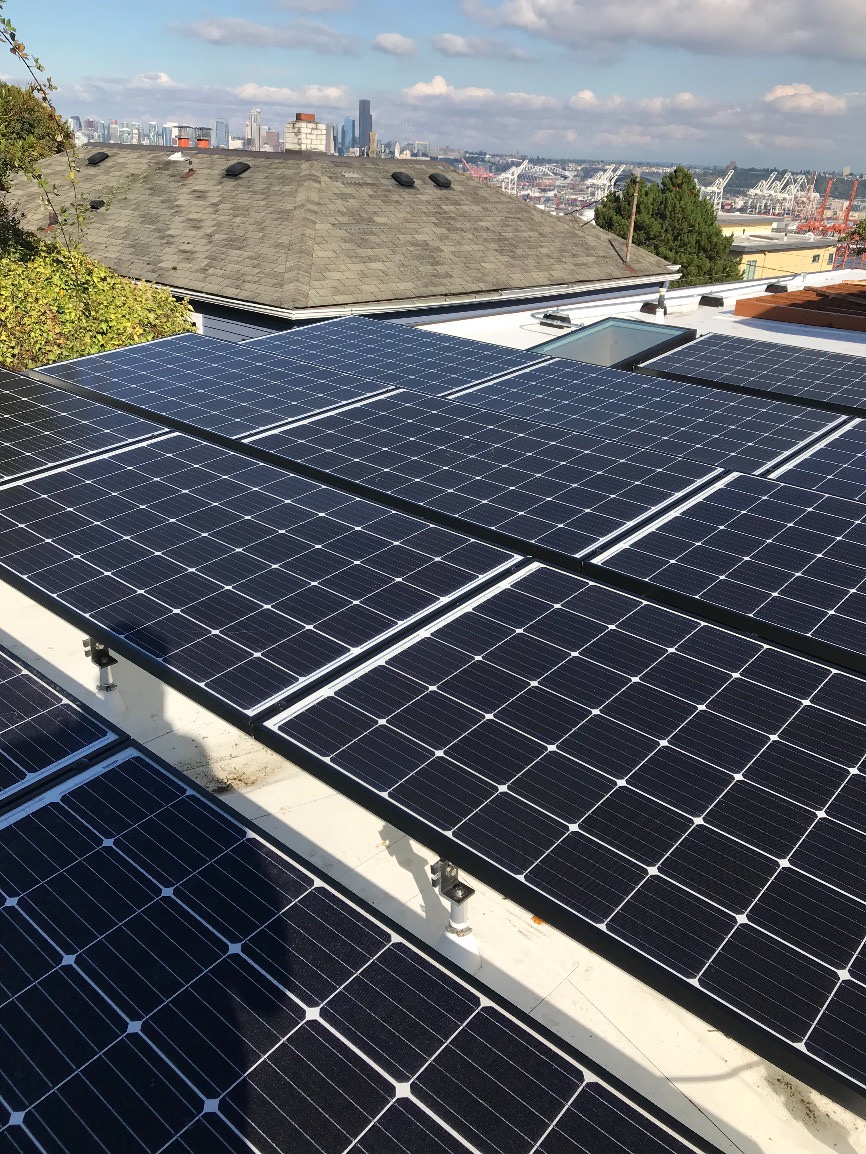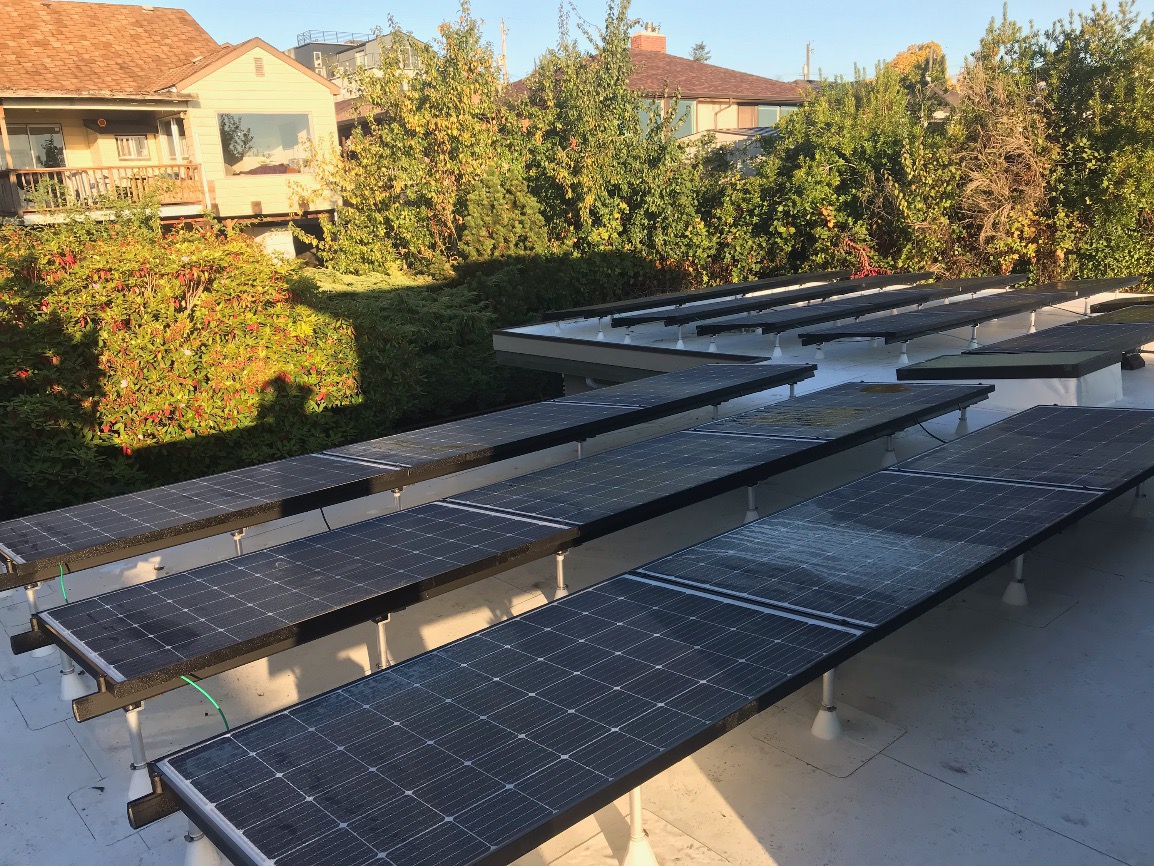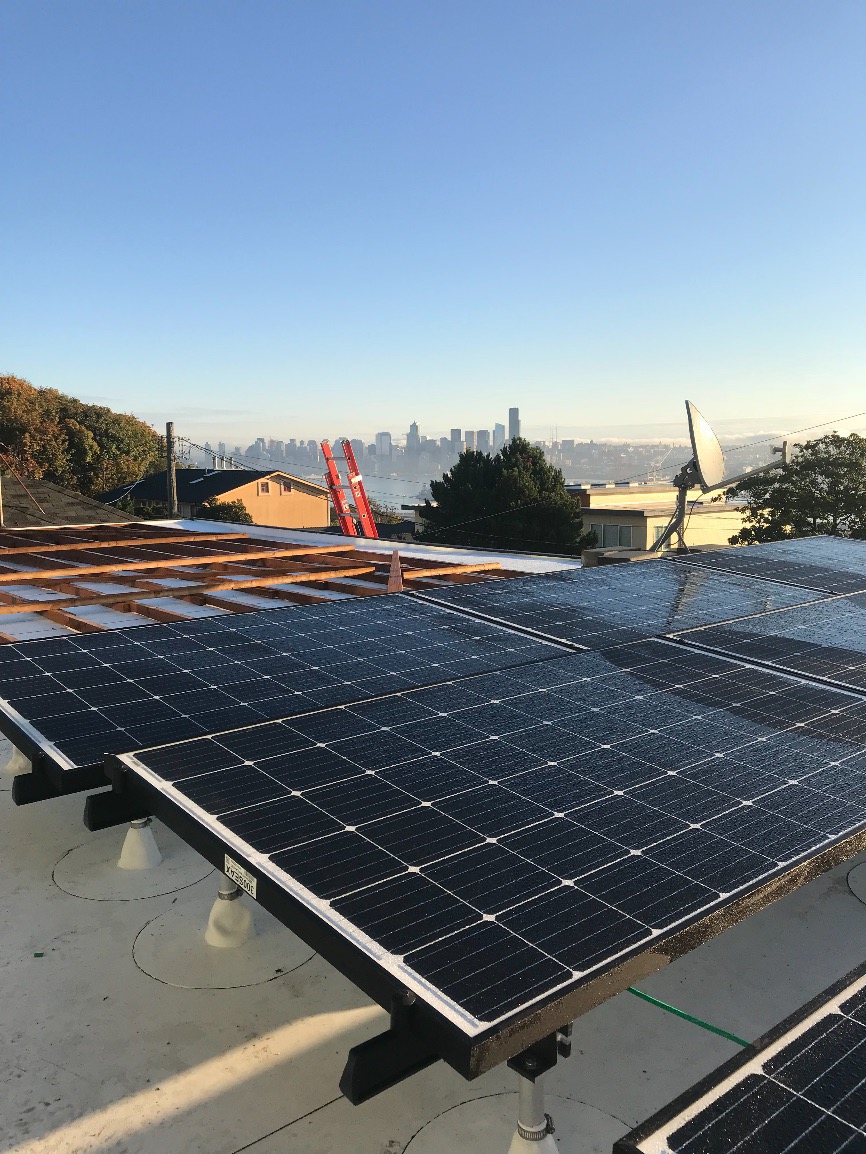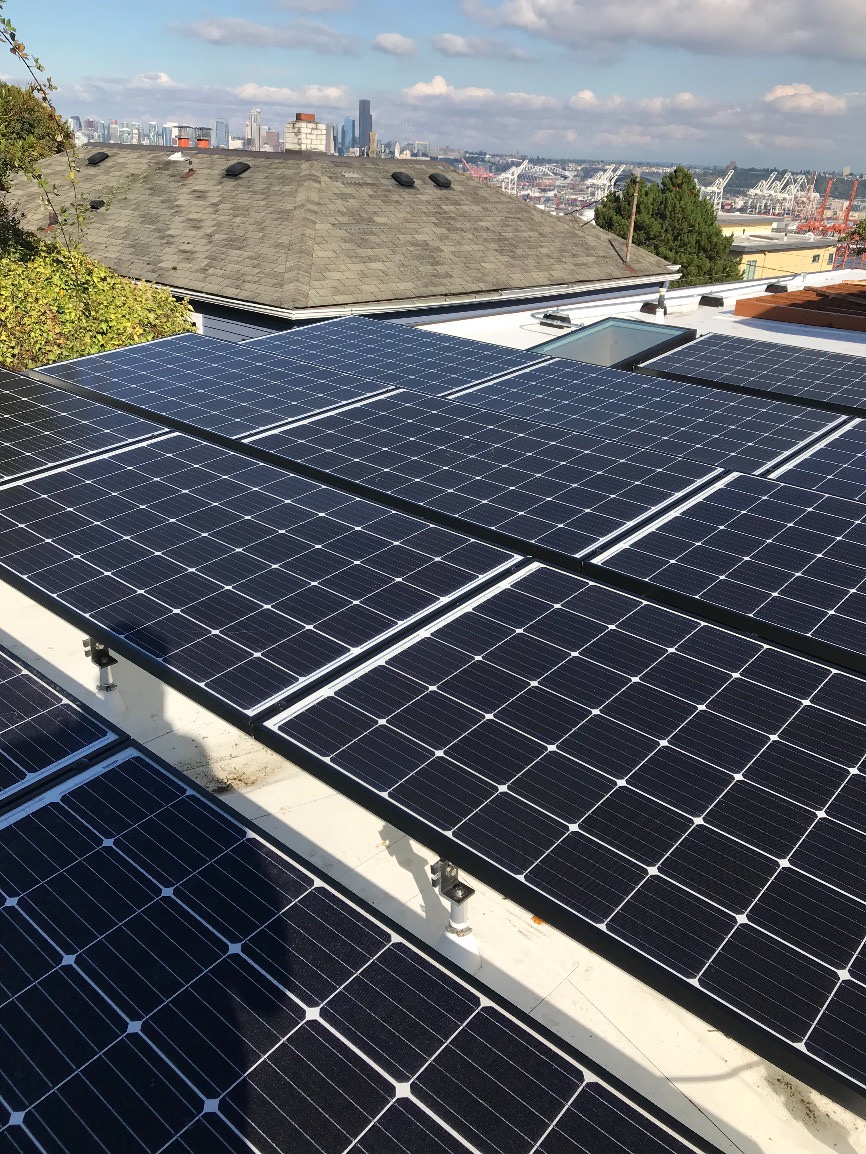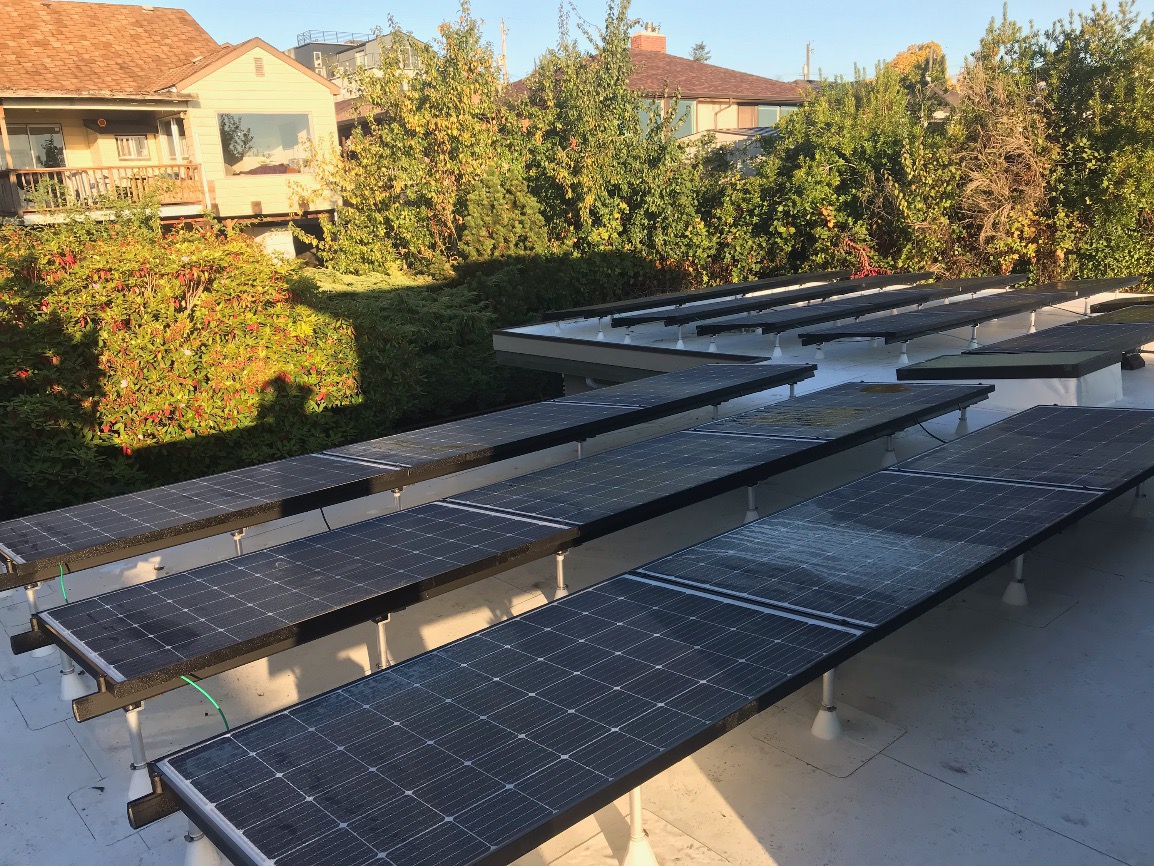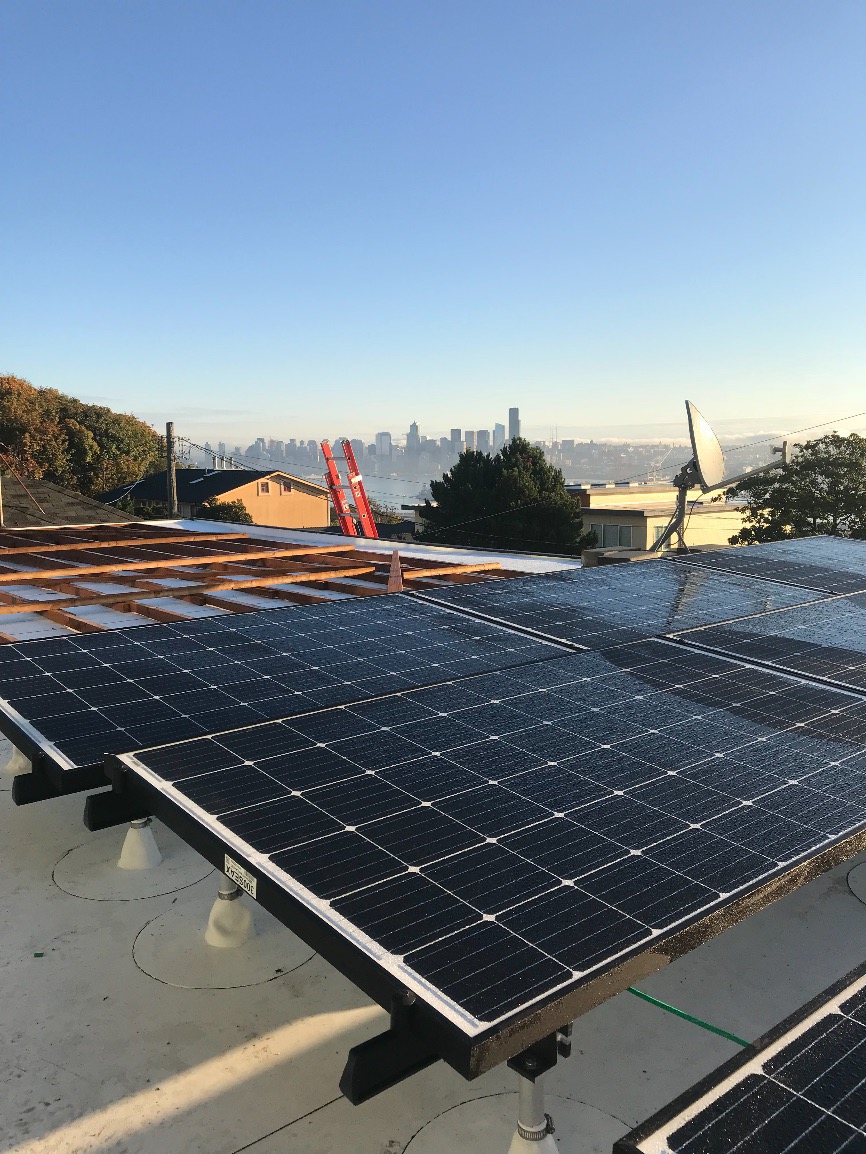 Please follow and like us: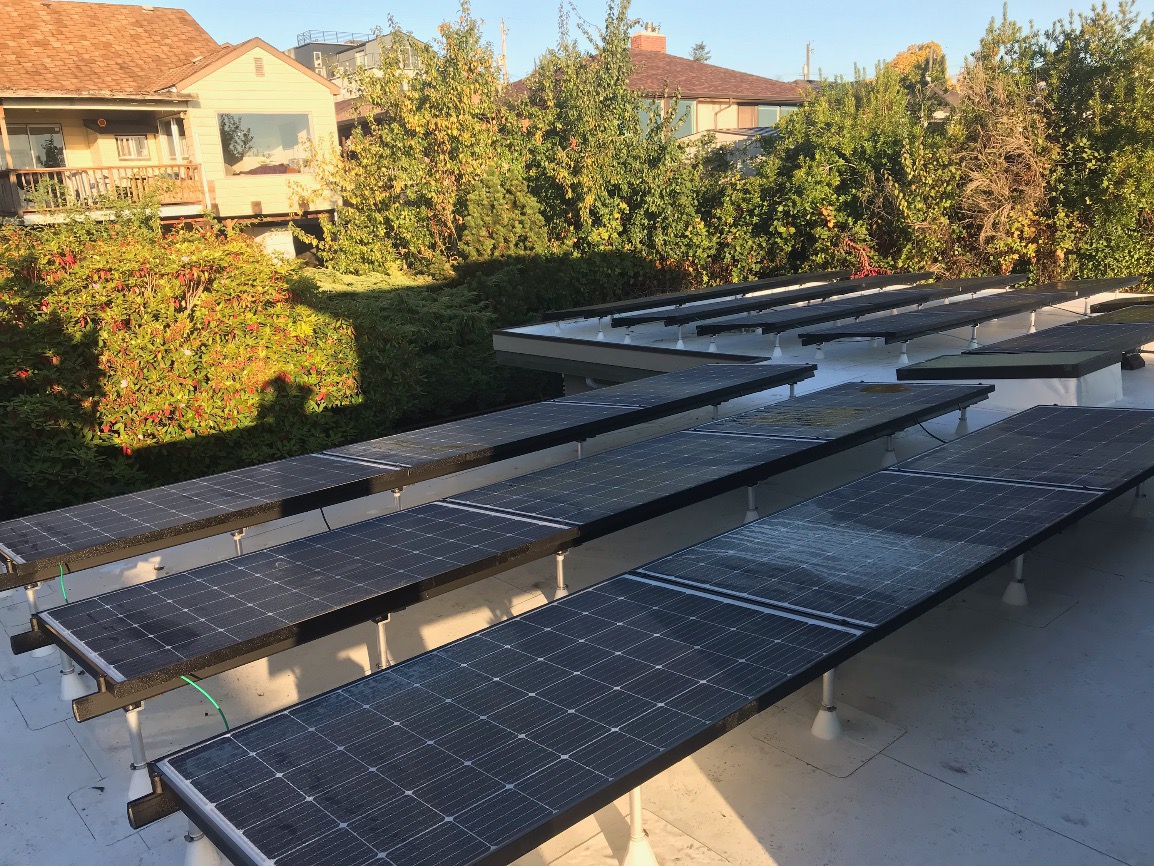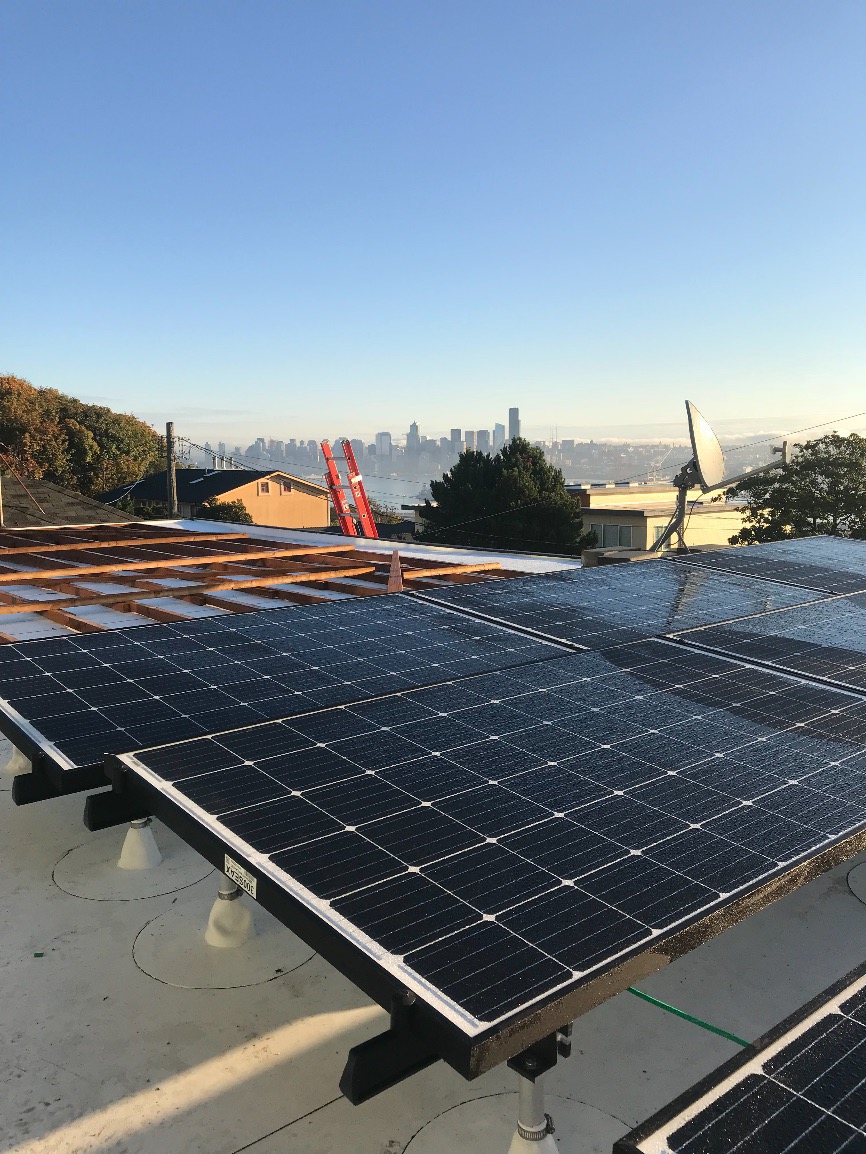 Products:
60 mil PVC by IB Roof Systems Poly-ISO Tapered System by Hunter Panels Enphase Micro-Inverters Solar Modules by Itek Energy EV charger by Tesla
Description:
This is a West Seattle Solar project  where we replaced an old Torchdown Roof with a new PVC Roof by 
IB Roof Systems
. Because the roof was completely flat and suffered from severe ponding water, the owner elected to install a tapered system with a 1/4-inch per foot of slope to direct water to the drains. Next, we installed a 9.9kW grid tied Solar System that will offset this customers electric bill by approximately 80 % and power a recently purchased Tesla Model S off clean renewable energy generated by the customers new PV system. Finally, we installed a new Tesla charging station. In need of a new roof and thinking of going solar? Call Pinnacle today! 206.919.3538 or click the sign up buttom below for yout free solar assessment. 
#
teampinnacle
#
gosolar
#
certifiedsolarcontractors