North Seattle Commercial Solar Project
by Pinnacle Roofing Professionals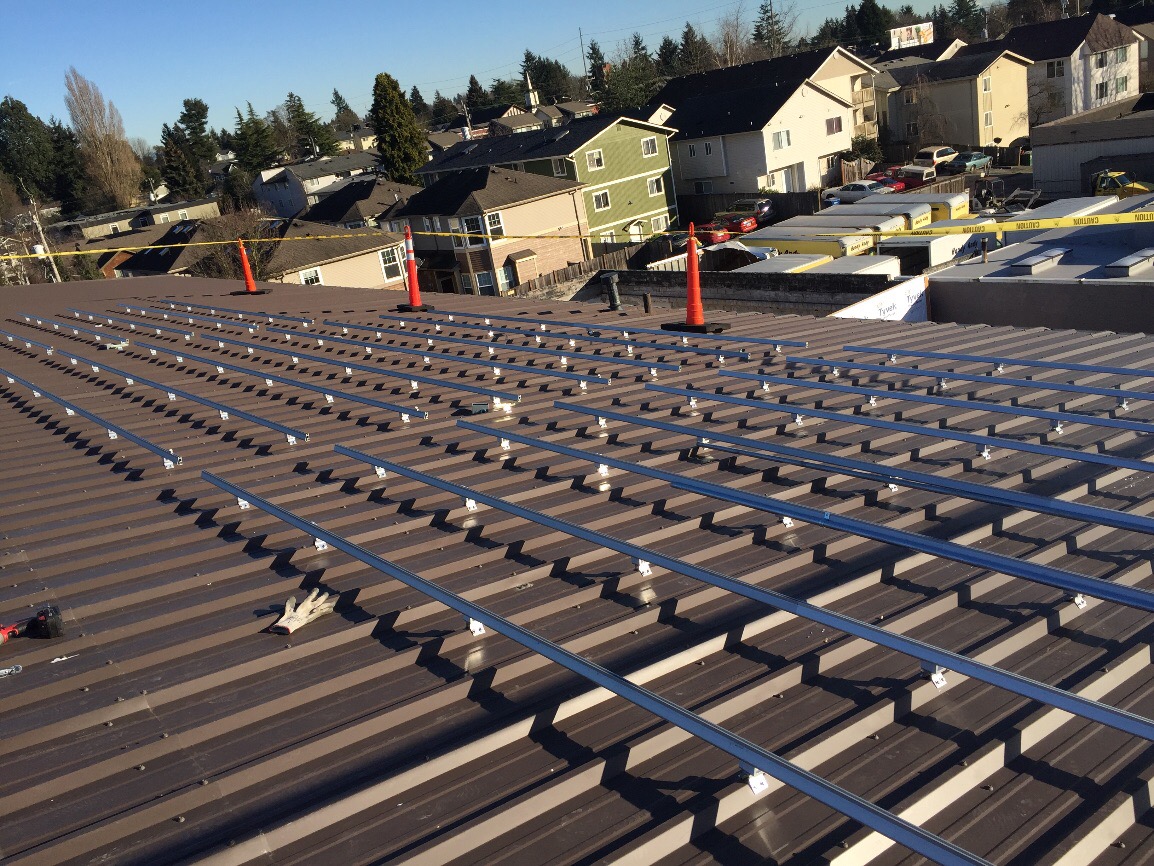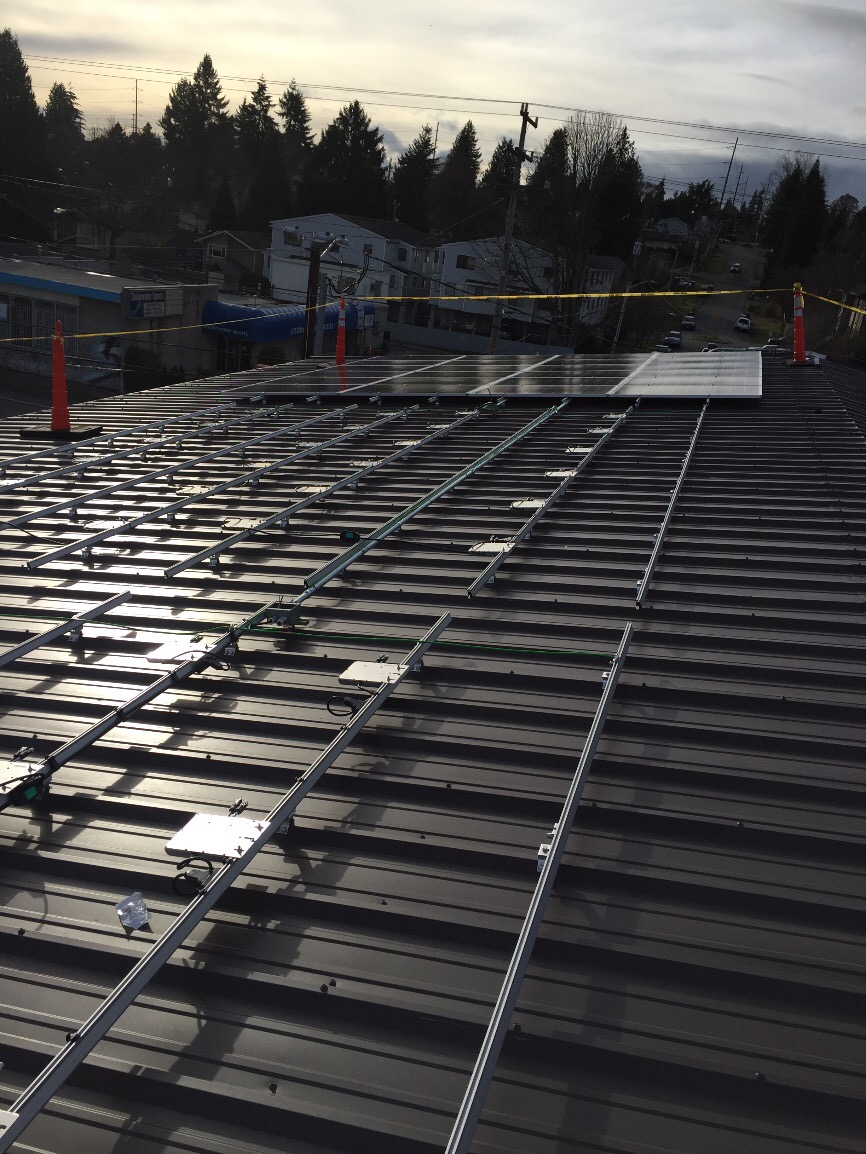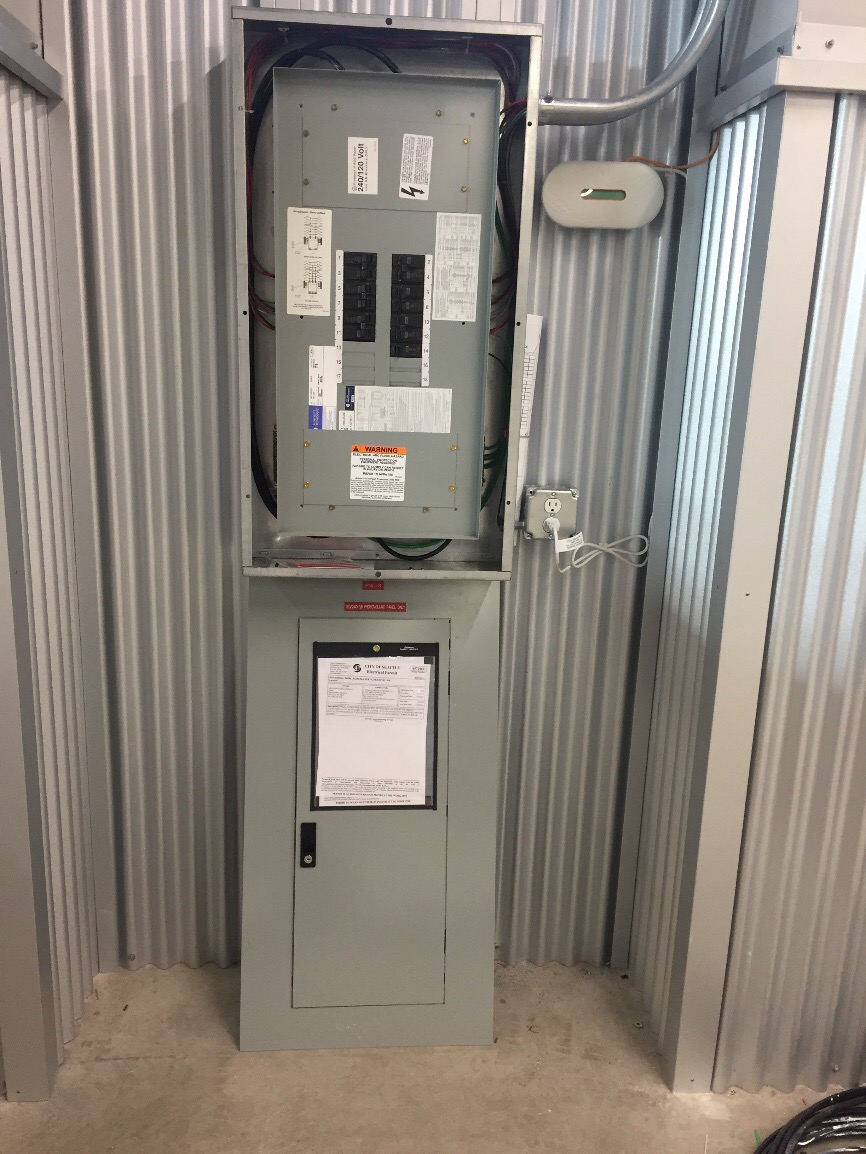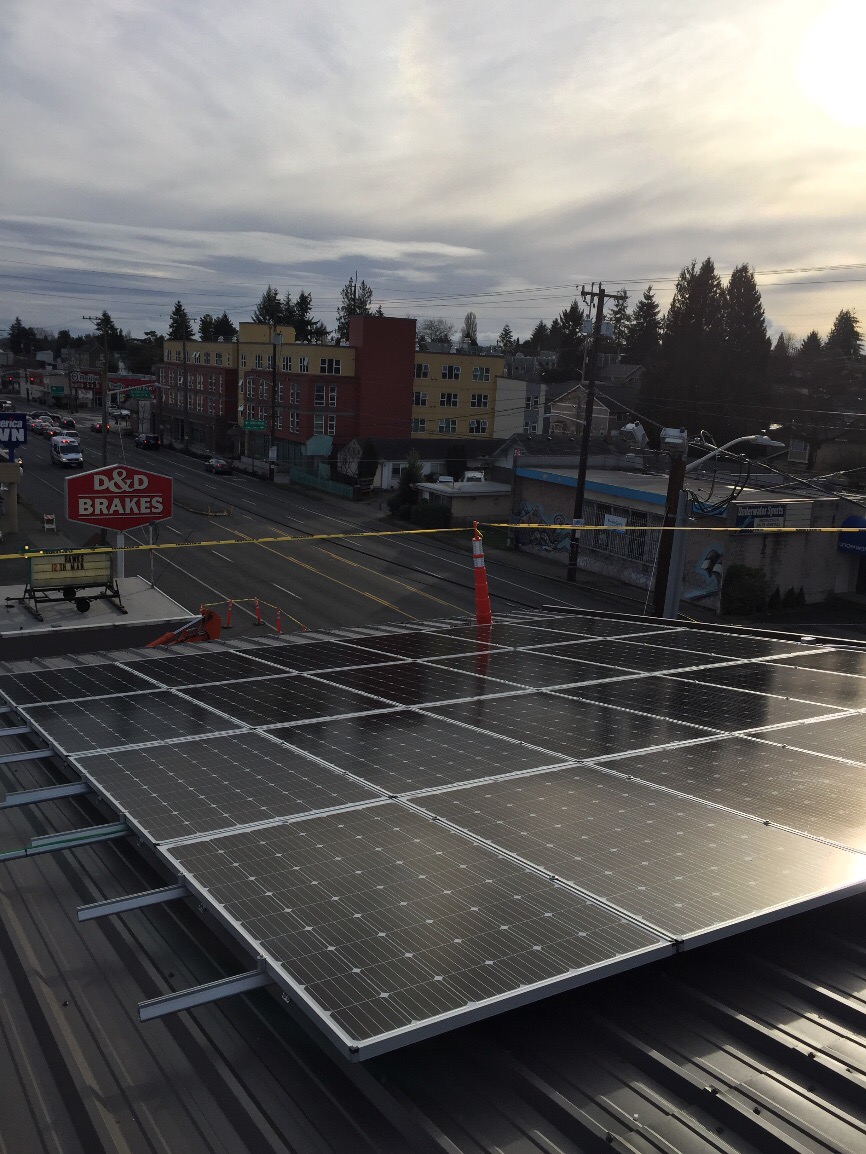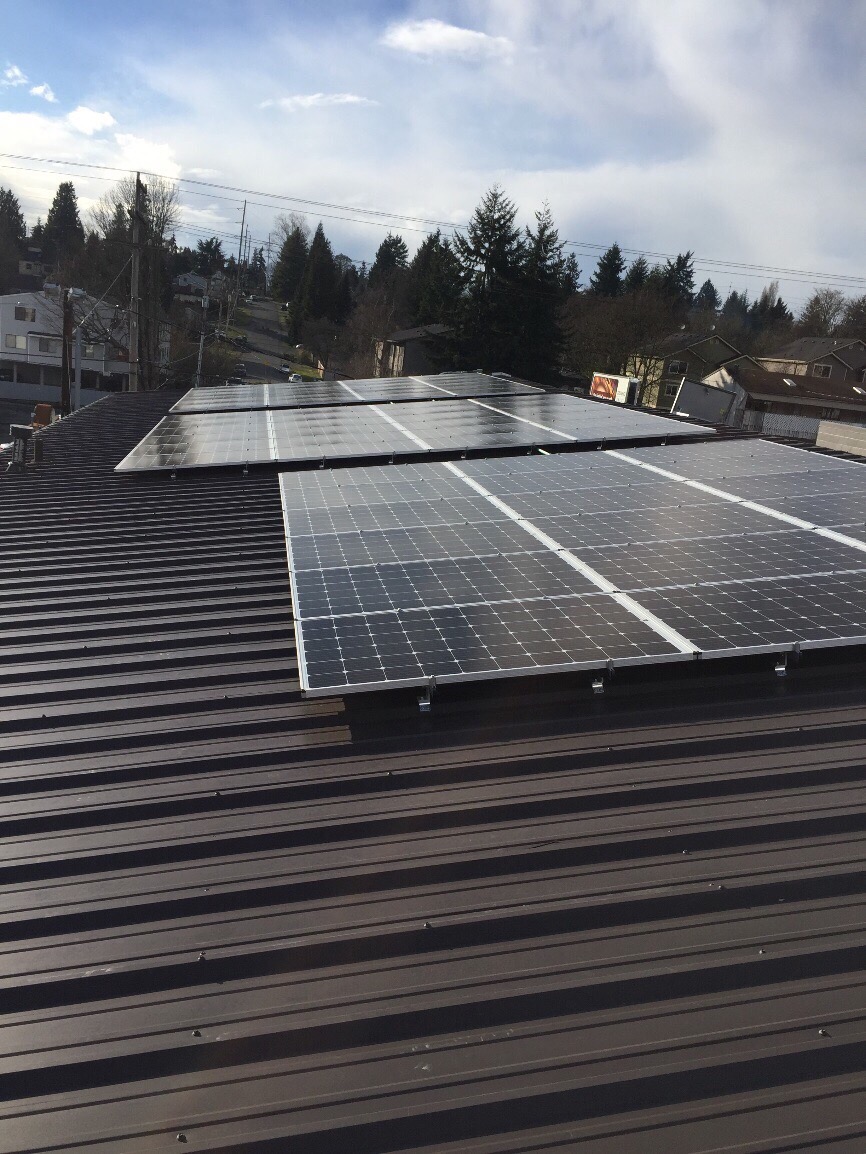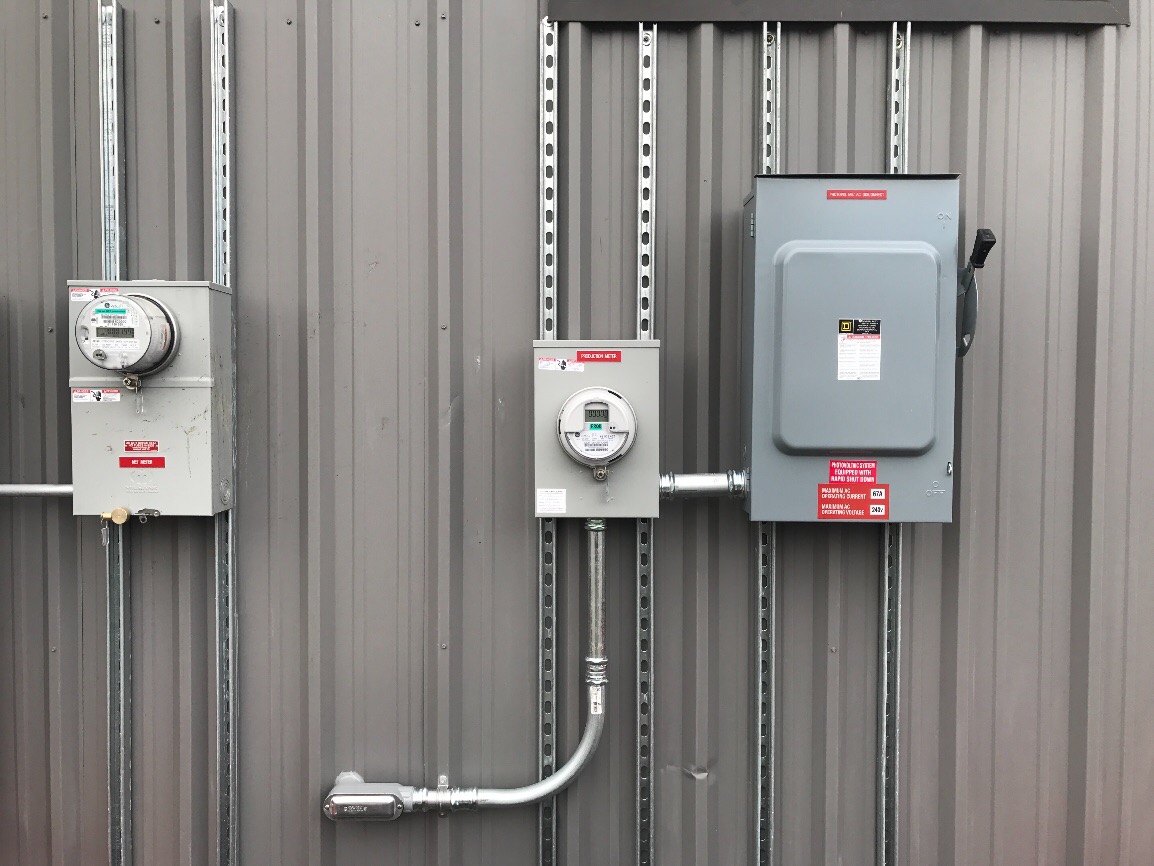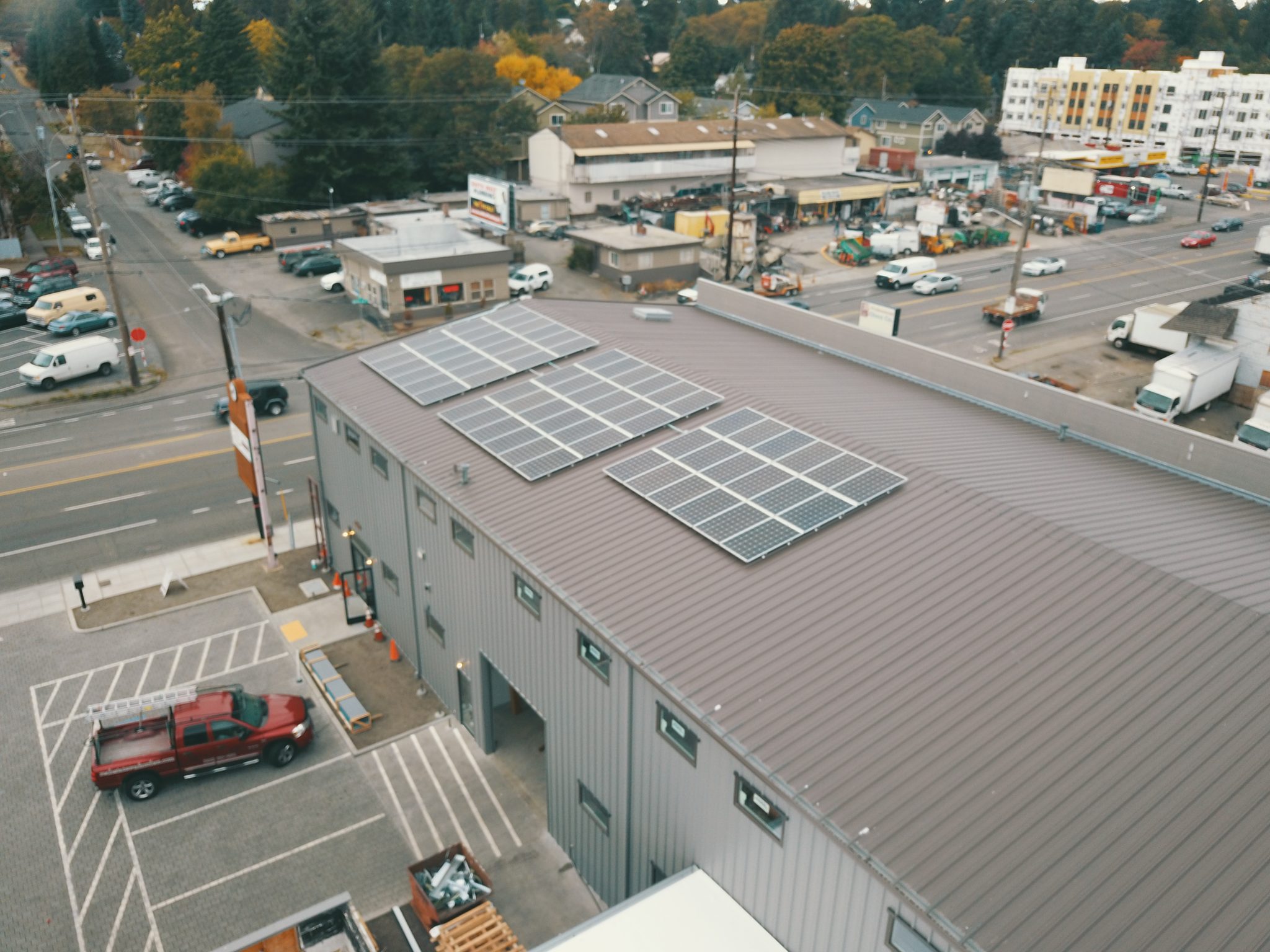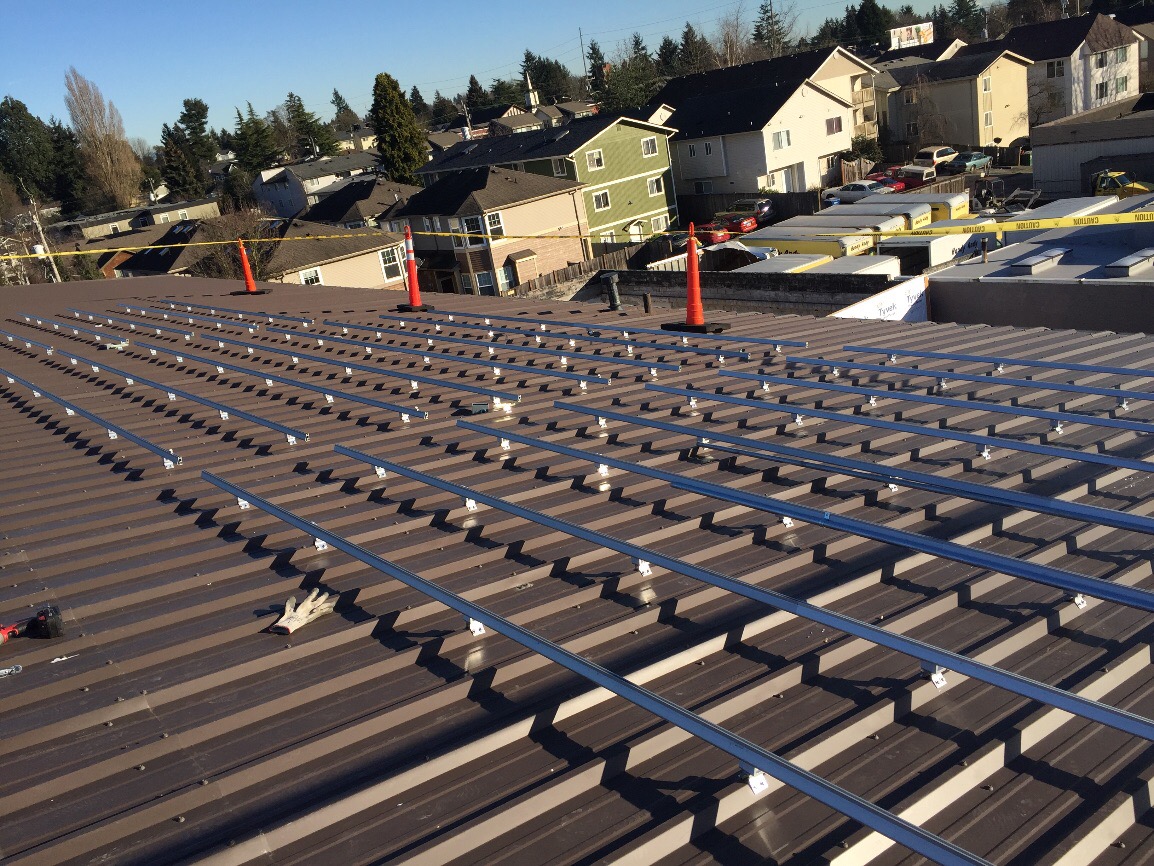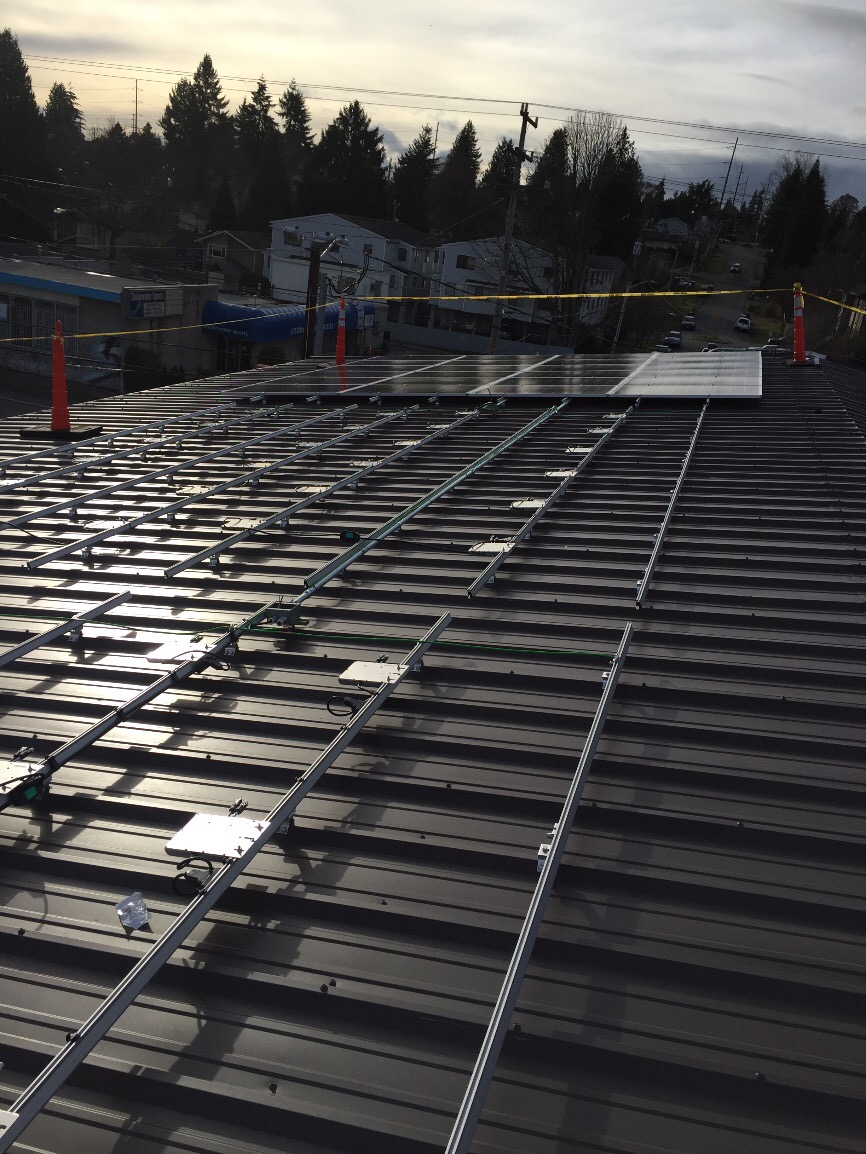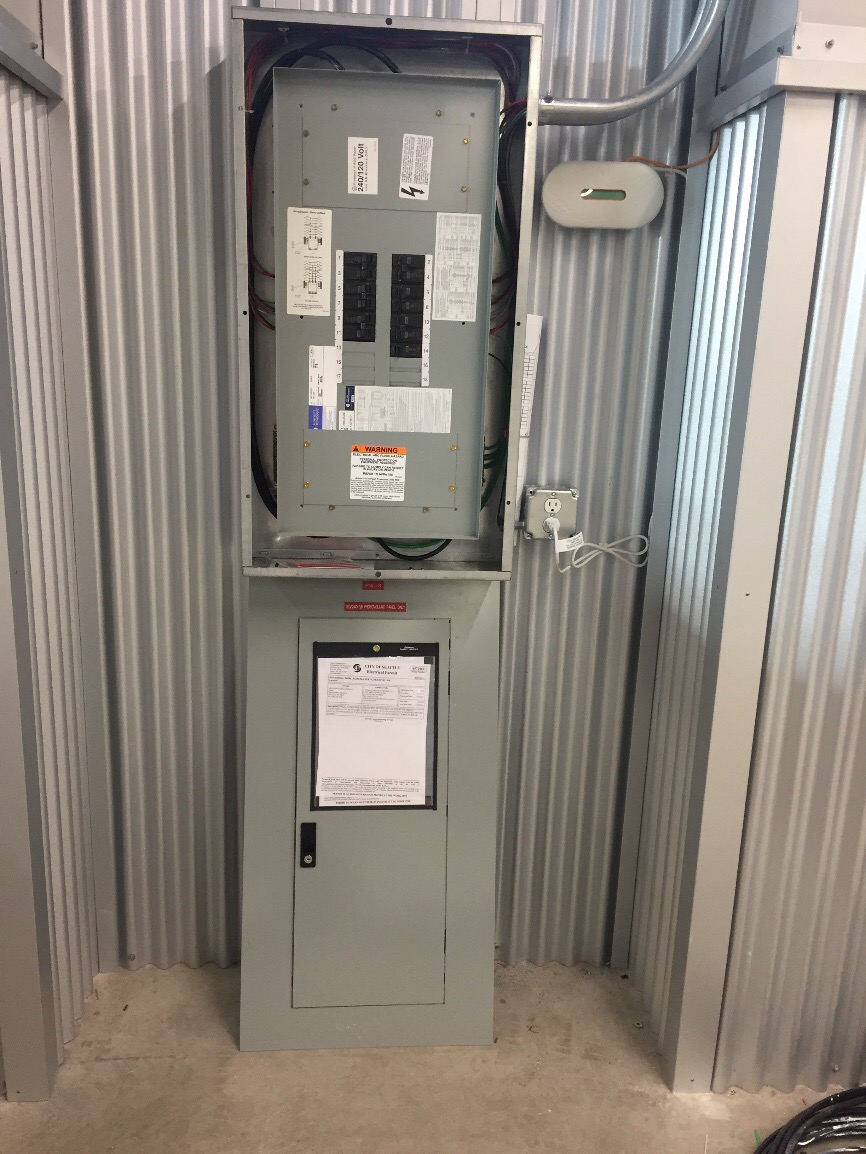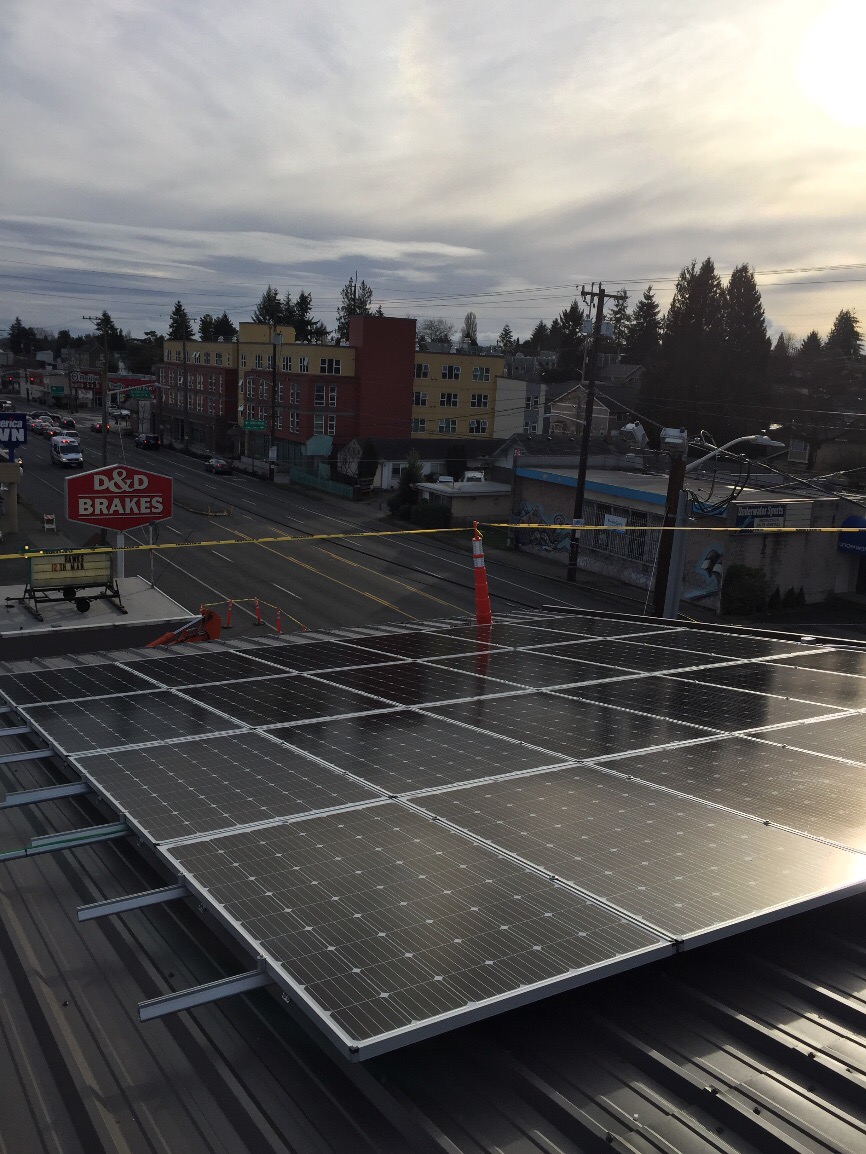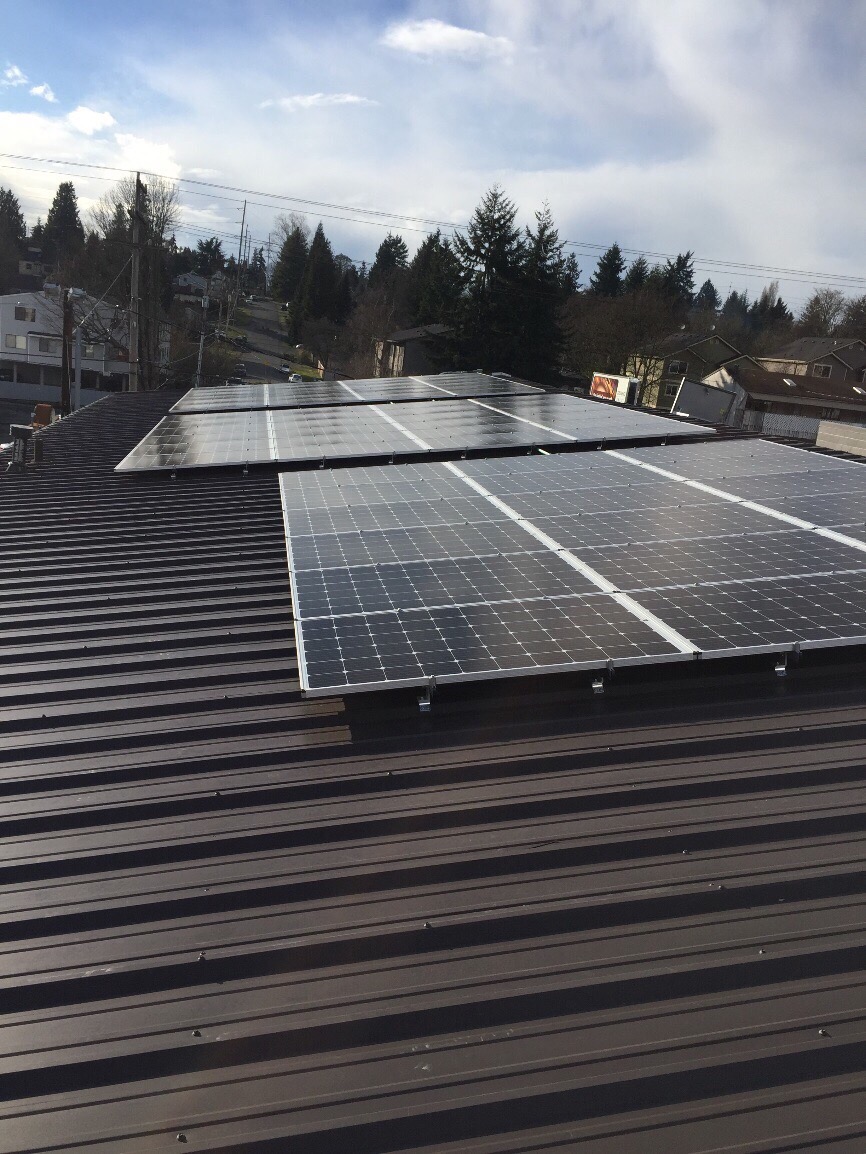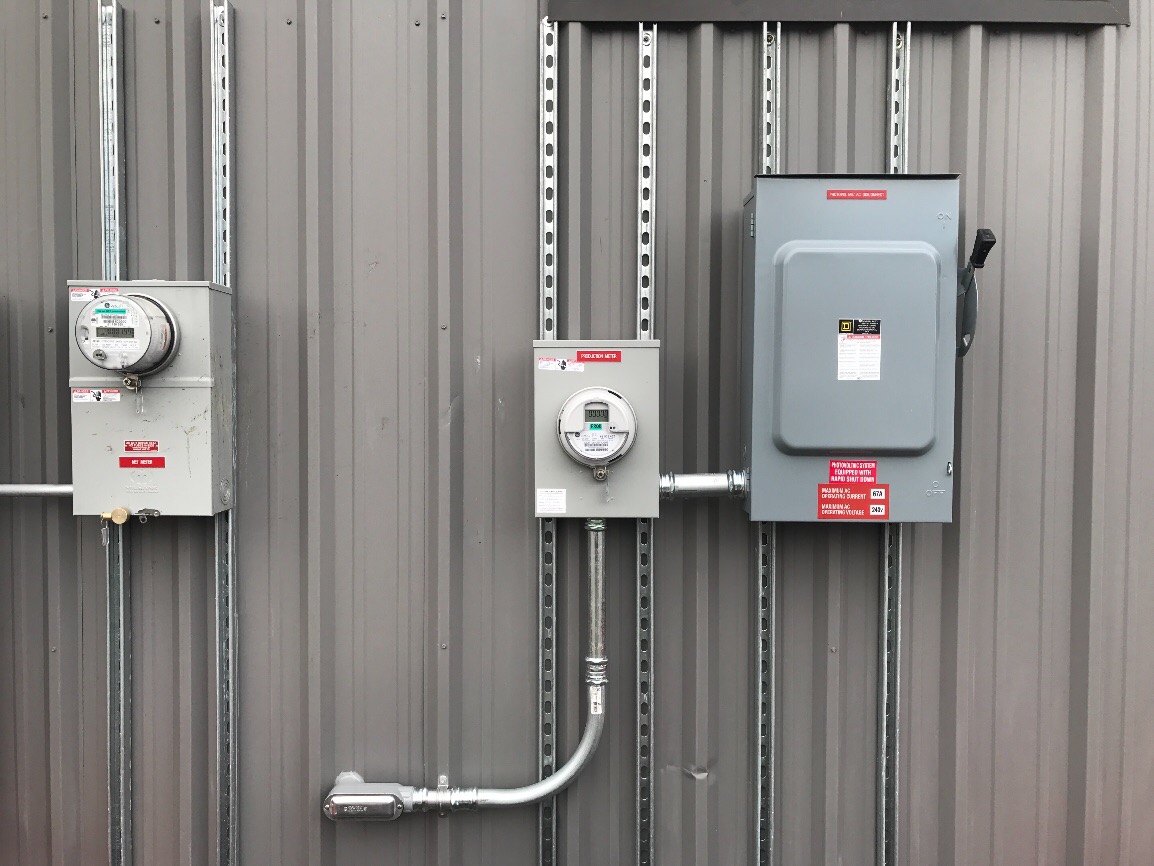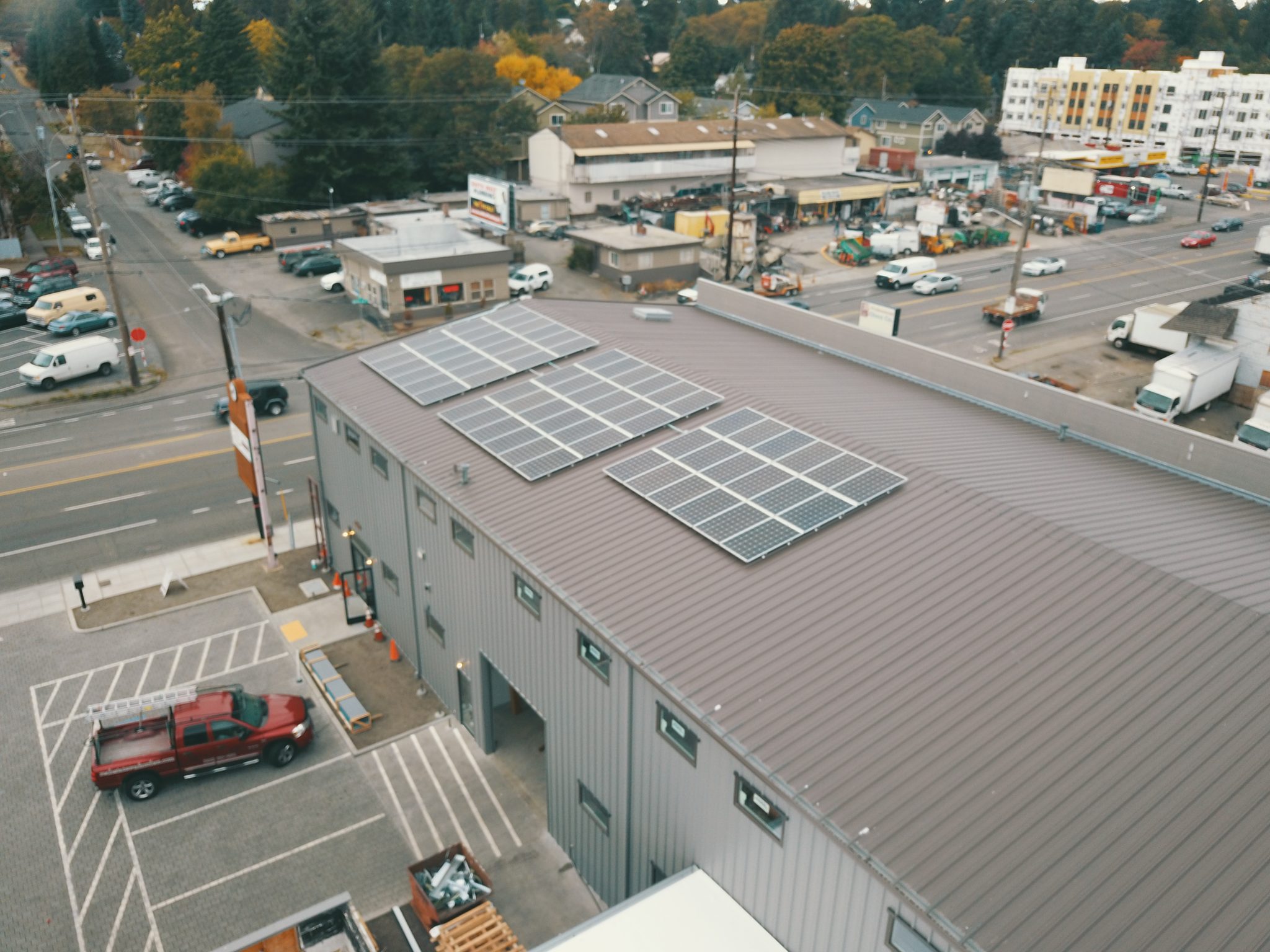 Please follow and like us: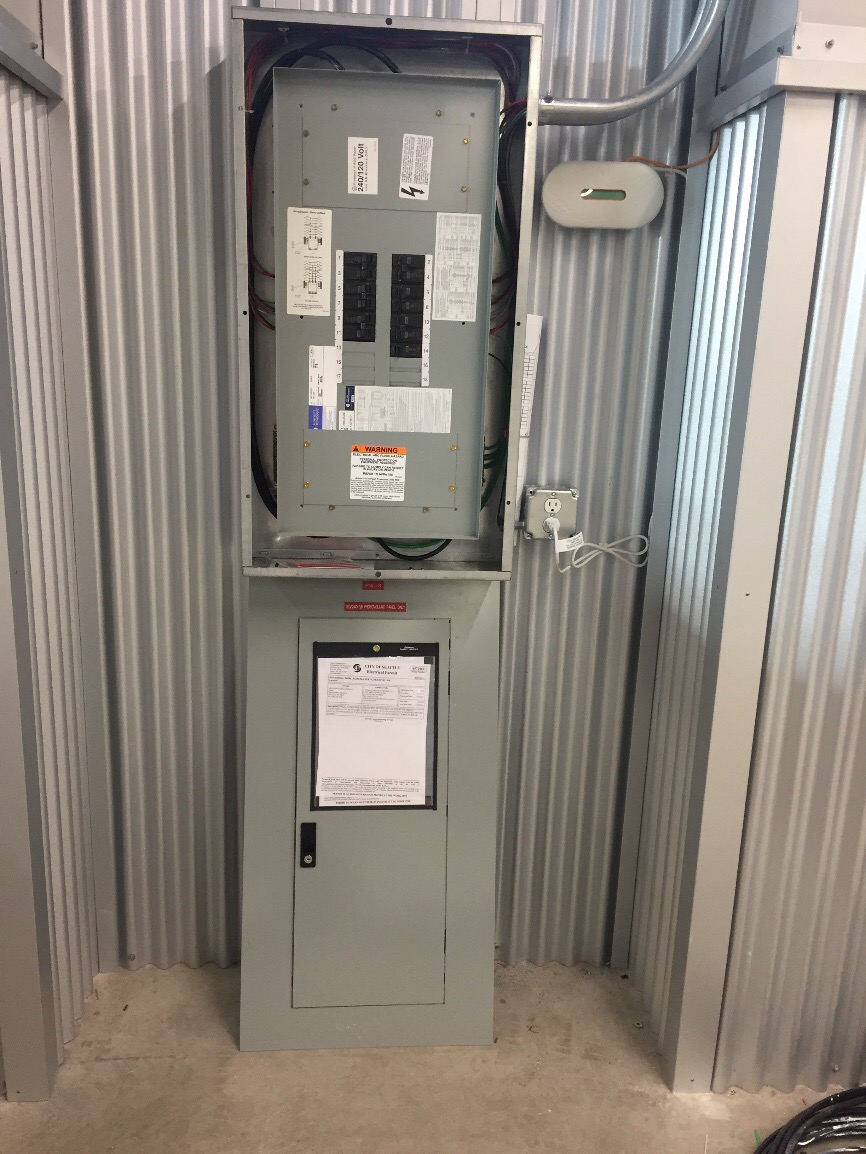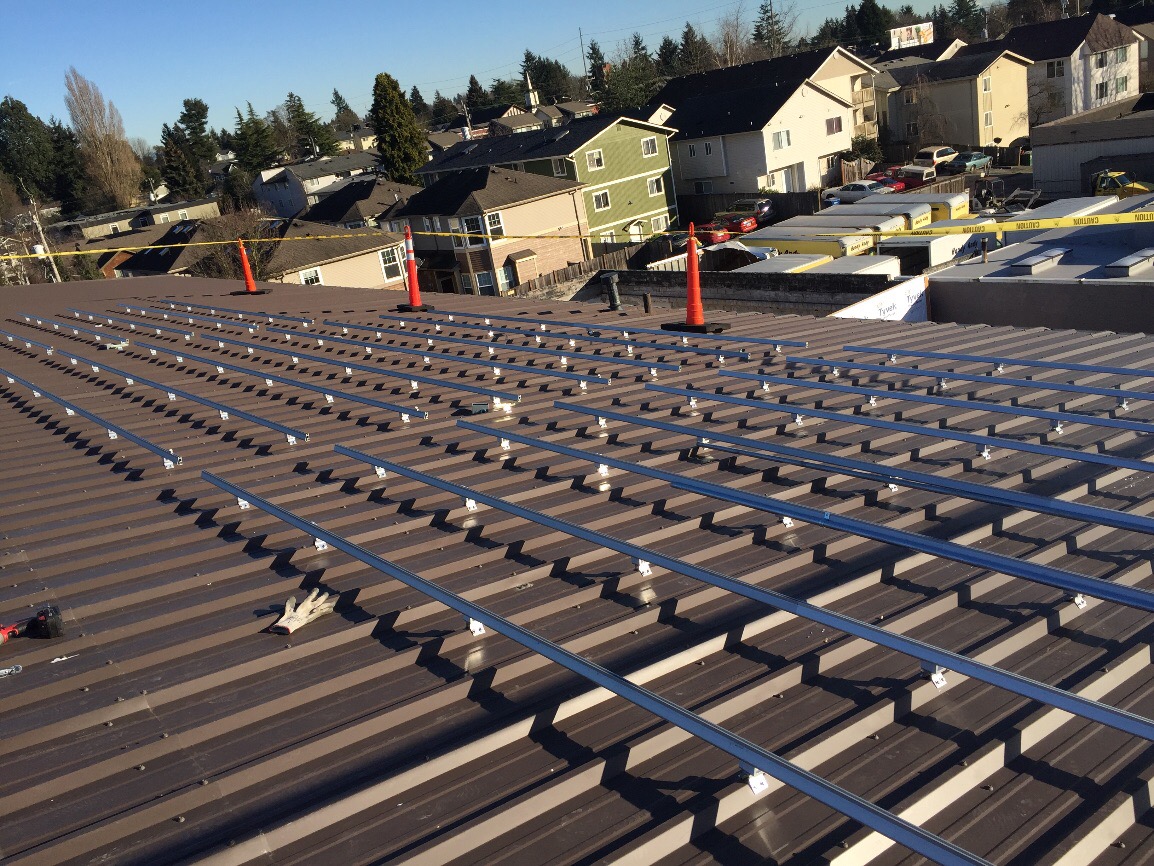 Products:
SolarWorld 295 Watt PV Modules, Enphase Micro Inverters, Iron Ridge Rail, S-5 Rib Brackets
Description:
North Seattle Commercial Solar Project located near Aurora Ave North and 105th Street. This Commercial Solar project consisted of (66) 295 watt PV modules for a system size of 19.5kw. We used Solarworld PV modules and Enphase Micro Inverters. The rail was from Iron Ridge and we used RibBracket stand-offs manufactured by S-5. The system was divided into 3 individual arrays with walkways for maintenance and designed for future solar expansion.